Last year a woman in rural Pinal County, Ariz., saw what she believed was a mistreated horse. So she approached the horse, haltered him, removed him from his pasture, and brought him to an equine rescue near Tuscon.
After the horse's removal, the woman reported the incident to the Arizona Department of Agriculture. During their investigation, agricultural agents found that the horse was residing on leased property and that his owner was providing him with adequate water and forage.
"The horse was brought to a rescue that we frequently [work] with, but we didn't find any grounds for animal cruelty charges against the owner," says Laura Oxley, spokeswoman for the Arizona Department of Agriculture. "We later got custody of the horse and [got] him into a good home with a new owner."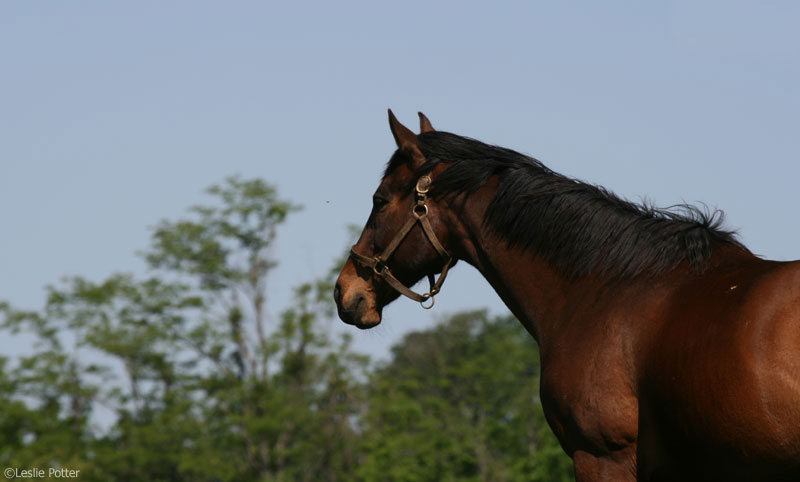 While this horse had a happy ending, the woman who attempted to rescue him risked multiple criminal charges, including theft and trespassing. This is why it's crucial for well-meaning observers to know how to recognize possible animal cruelty and how to report it to the proper authorities.
Details Make a Difference
According to Roy Gross, director of the Suffolk County, N.Y. SPCA, law enforcement personnel don't know about possible animal abuse cases unless people report them. But they need tipsters to be aware that investigations thrive on details, even those that seem insignificant.
"Even things that don't seem related, like animals making lots of noise or unusual sounds during the day or night can lead us to cases that we might never have heard about," says Gross. "Also, people can see right away if a horse is skinny, but there are all kinds of abuse, and they may not know that a horse could need veterinary care even if it looks healthy, or that another horse is locked in a barn, standing in filth at the other end of the paddock."
Gross says those who suspect that an animal is being mistreated can help investigators by providing them with photos and video accompanied by details including the date, time of day and location where the suspected abuse was observed.
Making a Report
Scott Heiser, a former prosecutor, now a senior attorney at the criminal justice program for the Animal Legal Defense Fund (ADLF), says so-called citizen advocates can also encourage an investigation by providing law enforcement with a report written by an independent veterinarian.
According to Heiser, those reports should not only contain the veterinarian's opinion, but must also include a statement from the veterinarian that he or she is offering an opinion about whether or not a horse shows signs of abuse based on photographs taken two or three days earlier, and that the veterinarian has not physically examined the animal personally.
"Those reports can demonstrate probable cause and help law enforcement obtain warrants to investigate further," says Heiser.
And though photographs and written reports are helpful, Heiser believes social media postings are not.
"There is no way of knowing whether pictures posted and reposted on Facebook were taken two days ago or three months ago, and who took them or where," says Heiser. "Prosecutors like quality investigations, objective witnesses, photographs and veterinarians' reports, so citizen advocates who think law enforcement is sluggish about an investigation should avoid Facebook and call [the police] as soon as they suspect animal cruelty."
Likewise, Heiser says tipsters should be familiar with state animal cruelty laws that affect investigations and prosecutions.
"For example, some states require that the state agricultural department be the first to investigate equine cruelty, because horses are considered livestock," says Heiser.
According to Gross, most reports of suspected horse-related animal cruelty are unfounded. Even so, each deserves to be investigated, he says.
"We investigate every case because it makes a difference," says Gross. "We could save that animal's life."
Advice for Tipsters
Law enforcement personnel and rescue operators agree they can't be everywhere, so they rely on tipsters to report possible animal cruelty when they see it. While getting the information is critical, investigators want both people and animals to be safe. Here are their tips for recognizing incidents of possible animal cruelty and reporting it effectively.
Observe the horses: Many skinny horses are that way because they have been inadequately fed. However, others are thin because of illness or disease. In any case, horses that appear to be malnourished (thin toplines and protruding rib or hip bones) should be reported to law enforcement authorities. Likewise, notify authorities if you see horses with overgrown hooves, or those that seem to have been downed in their pastures.
Check out the barn: If you are a client or if you provide services to the farm owner, be aware of the presence (or lack thereof) of feed, forage and drinkable water on the property. Notice, too, if the animals have access to those resources. Also, observe the location of the horses and if their spaces, including stalls and paddocks, are clean and reasonably maintained.
If you are a casual observer or a passerby: Never enter a pasture or other farm premises without the owner's permission. Never remove a horse from a pasture or barn area without the owner's permission.
Don't feed the animals: Investigators need warrants from the courts to legally enter premises and investigate conditions there. In many states, investigators cannot obtain search warrants if food and water is visible on the property. Therefore, it's better to call law enforcement personnel and let them investigate.
Take notes: Investigators love details. Take lots of notes about the horses' condition, the condition of the pasture, or any other portion of the farm that can be seen safely from a distance or with the owner's permission. Note the time, date, and exact location where the observation took place, such as any intersection street names or numbers nearby.
Take pictures: Take photos or videos of the horses, farm or barn conditions for the report.
Provide your name: Investigators want to know who is supplying the report. Later, they may want to conduct a more extensive interview. Whatever information you provide will be kept confidential.
---
This article originally appeared in the February 2016 issue of Horse Illustrated magazine. Click here to subscribe!