To the layperson, Miniature Horses and ponies may appear to be one in the same. Both are just little horses, right? Not exactly. Learn the difference between Miniature Horses and ponies and what sets them apart.
The Definition of Miniature Horse vs. Pony
Merriam-Webster defines pony as "a small horse; especially one of any of several horse breeds of very small stocky animals noted for their gentleness and endurance."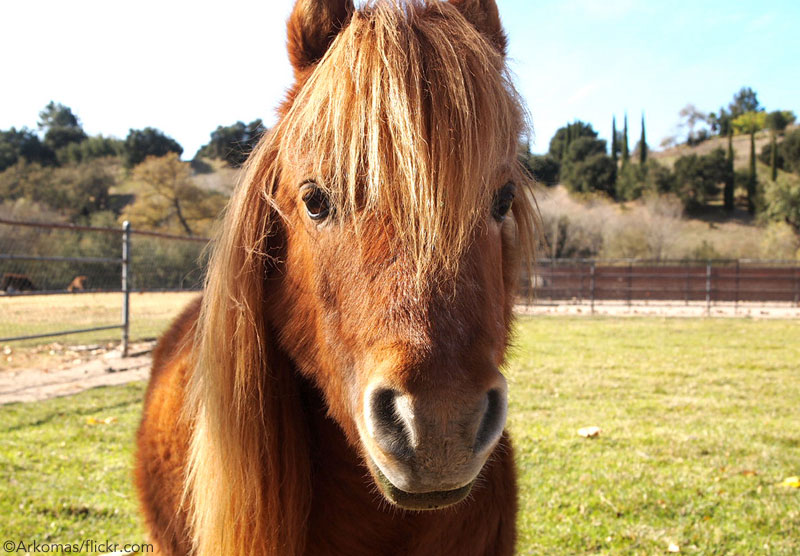 The same dictionary defines Miniature Horse as… nothing, actually. There is no listing for "miniature horse." Commence the head-scratching…
Size and Appearance Matters: How does the horse industry differentiate them?
Ponies are distinguished from full-sized horses based on size and stature. Ponies are smaller—under 14.2 hands—and usually stockier than horses. Ponies also often have thicker coats, manes, and tails than horses. They are proportioned differently than a full-sized horse, with shorter legs, wider barrels, and a thicker neck. There are dozens of breeds characterized as ponies, from the popular Shetland and Hackney breeds to the lesser-known Fell and Exmoor.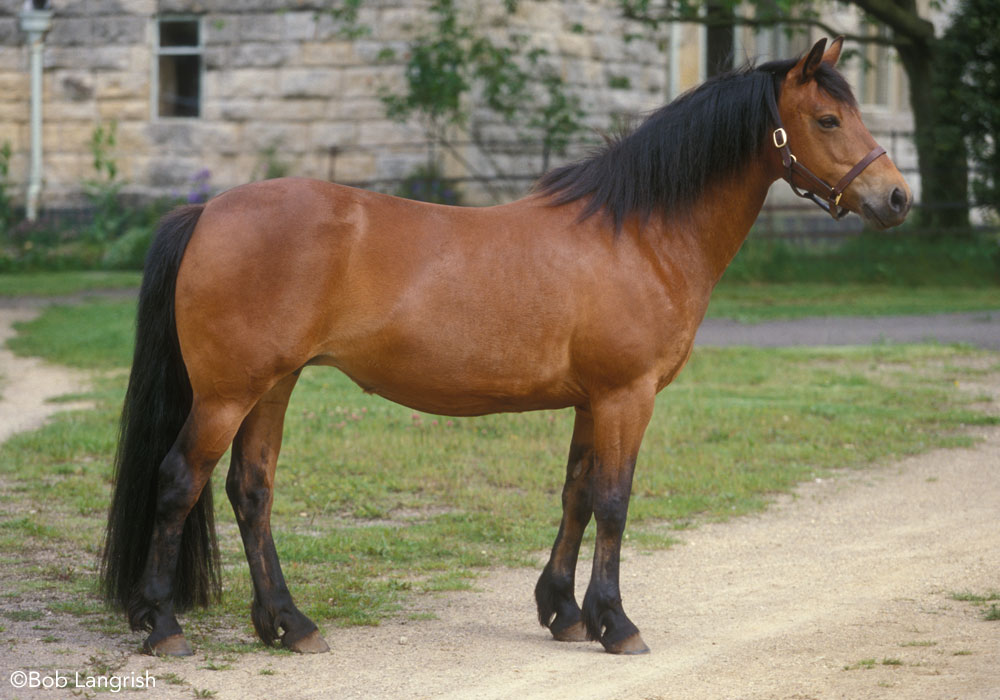 In comparison to ponies, the difference with Miniature Horses is that they are currently bred to resemble a full-sized horse on a smaller scale. A much smaller scale. According to the American Miniature Horse Association, (AMHA), they must be under 34 inches up to the last hairs at the base of the mane at their withers (Minis are measured in inches rather than hands). The current miniature horse is bred to be more refined than the pony, with a long, flexible neck, straight legs, and a short back.
The American Miniature Horse Registry (AMHR) also registers Minis between 34" and 38".
Historical Influence
The roles ponies and minis have played in history have contributed to their current size, appearance, and temperament.
The earliest appearance of Miniature Horses is recorded to have been in 1650 at the Palace of Versailles where King Louis XIV kept a zoo with unusual animals, including tiny horses. Miniature Horses were originally brought to the United States to work in coal mines, as their small size enabled them to access underground tunnels. They have also been bred in South America over time to develop the current petite and proportional ideal standard, epitomized by the tiny Falabella.
Ponies are stockier and hardier than most horses; they had to survive in harsh climates and on rugged terrain. They first appeared as domesticated stock in the United States the 1800's to be used in coal mines and for agricultural work and driving. However, they have been in the wild in the U.S. since at least the 1600's on Assateague Island, off the coasts of Maryland and Virginia.
What Do You Do With a Miniature Horse or Pony?
Both little equines have their fans.
According to the AMHA, "today's American Miniature Horse is among the fastest growing and most beloved of equine breeds." Miniature horses shouldn't be ridden because of their small stature, but they are popular for driving and in-hand classes. The AMHA says, "Miniature Horse owners come from all walks of life. Some Miniature Horses are owned as companions by families with small children or by retired adults with a passion to enjoy life, while others are purchased solely as investments." Minis have also become increasingly popular therapy animals.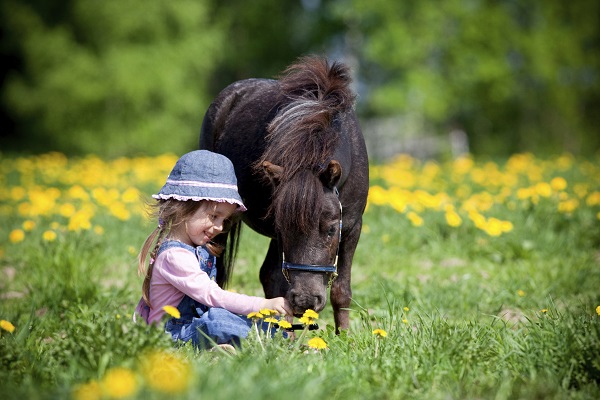 Ponies come in a wide variety of breeds, and they are especially popular children's mounts, competing in just about any type of equestrian sport, whether it be jumping, eventing, driving, and more. In some communities, ponies are still used for farm work because their strength enables them to pull heavy equipment.
Though there may always be some wiggle room when it comes to classifying and defining horses, ponies, and Minis, hopefully this clears things up a bit for our petite equine friends.
This article about the difference between miniature horses and ponies is a web exclusive for Horse Illustrated magazine. Click here to subscribe!