When it comes to horse shows, preparation is half the battle. It's important to make sure you don't leave any of your—or your horse's—essentials at home. No need to stress over forgetting important items, though. We have a free horse show checklist that will help you ensure you get all the key items for your next horse show.
Download our checklist
now so you know you've packed everything you need for a successful show.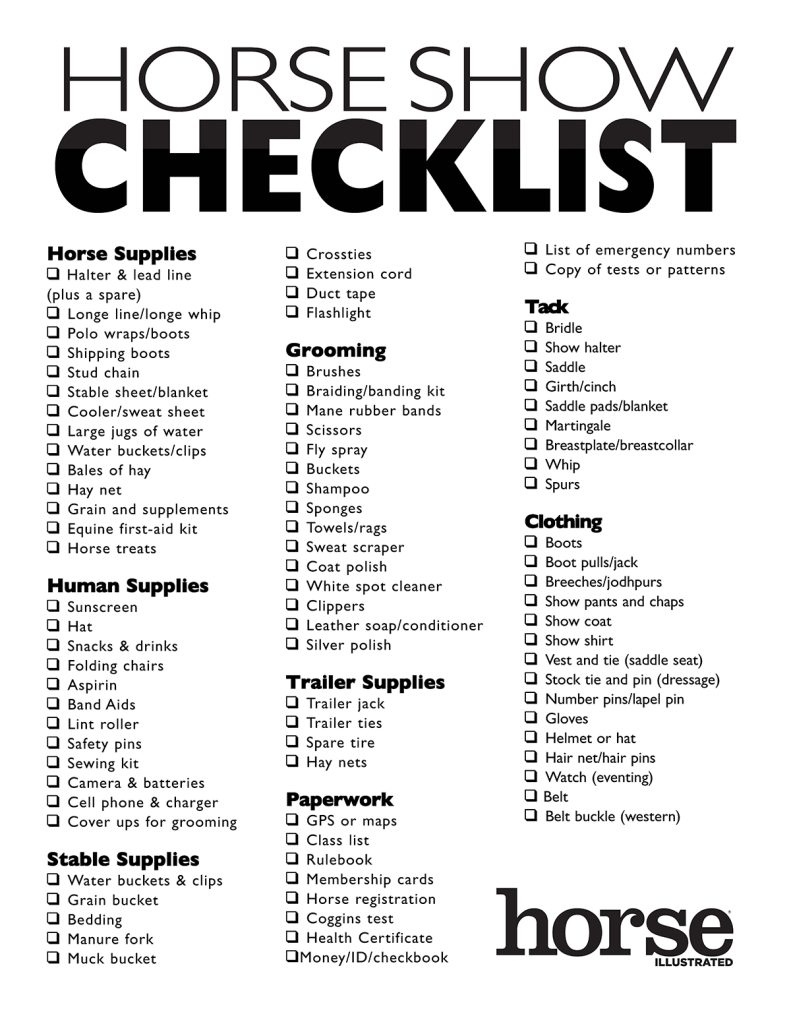 Once you get to the show, you'll want to be sure your horse is safe in his stall. In addition to giving him fresh water in a large bucket and ensuring he's fed his usual ration, you can add an extra layer of safety with this handy stall card.
Print one stall card for each horse at the showgrounds so that all their important information is readily available while they're away from home. That way, if something happens to your horse when you're not close by, someone can contact you, your trainer, or even your veterinarian if needed.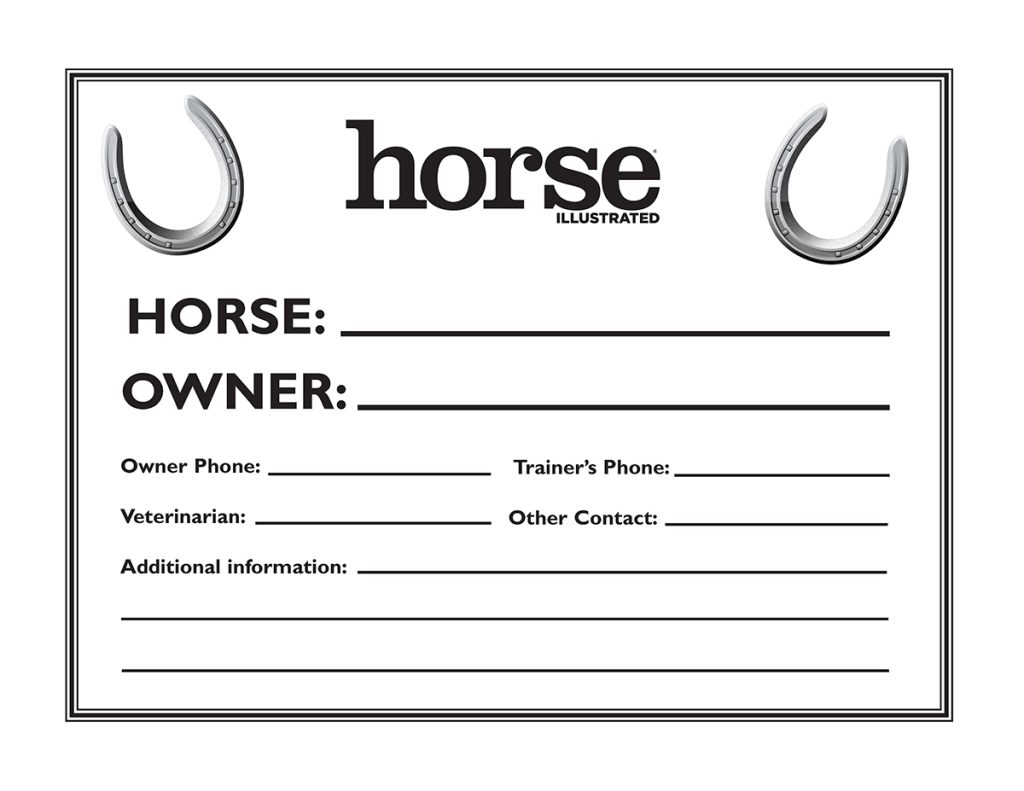 Once you've downloaded and printed both of these helpful items, you'll be ready to start packing for your next horse show. Good luck!
Download the Horse Show Checklist >>
Download the Horse Show Stall Card >>