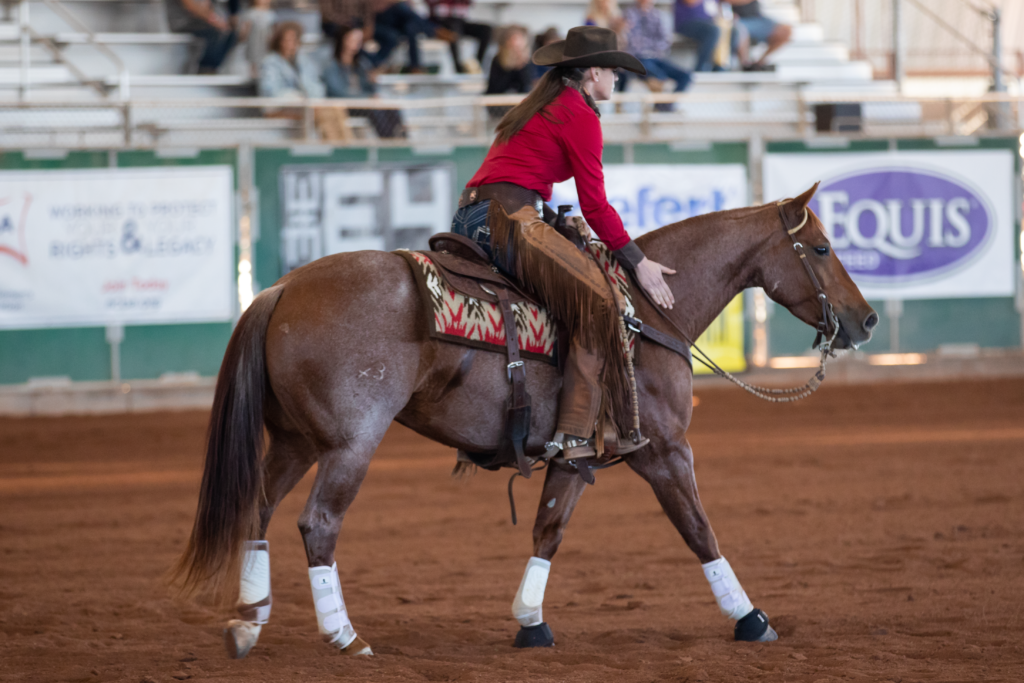 When you step into the arena with your horse, you want to exude confidence and focus on your ride. This is your moment to shine, so it's important to feel good about what you're wearing. Horse show trends and fashion vary between disciplines and show circuits, but the following tips will help you when shopping for new pieces.
Horse Show Trends for Hunter/Jumpers
Taylor Hall owns The Tried Equestrian, a premier consignment shop in Santa Clarita, Calif. Hall is in tune with the hunter/jumper world, where there has been a shift in focus to athletic materials that offer more comfort. From shirts and breeches to show jackets, gloves and boots, the items must be comfortable, easy to wash and have a lot of stretch.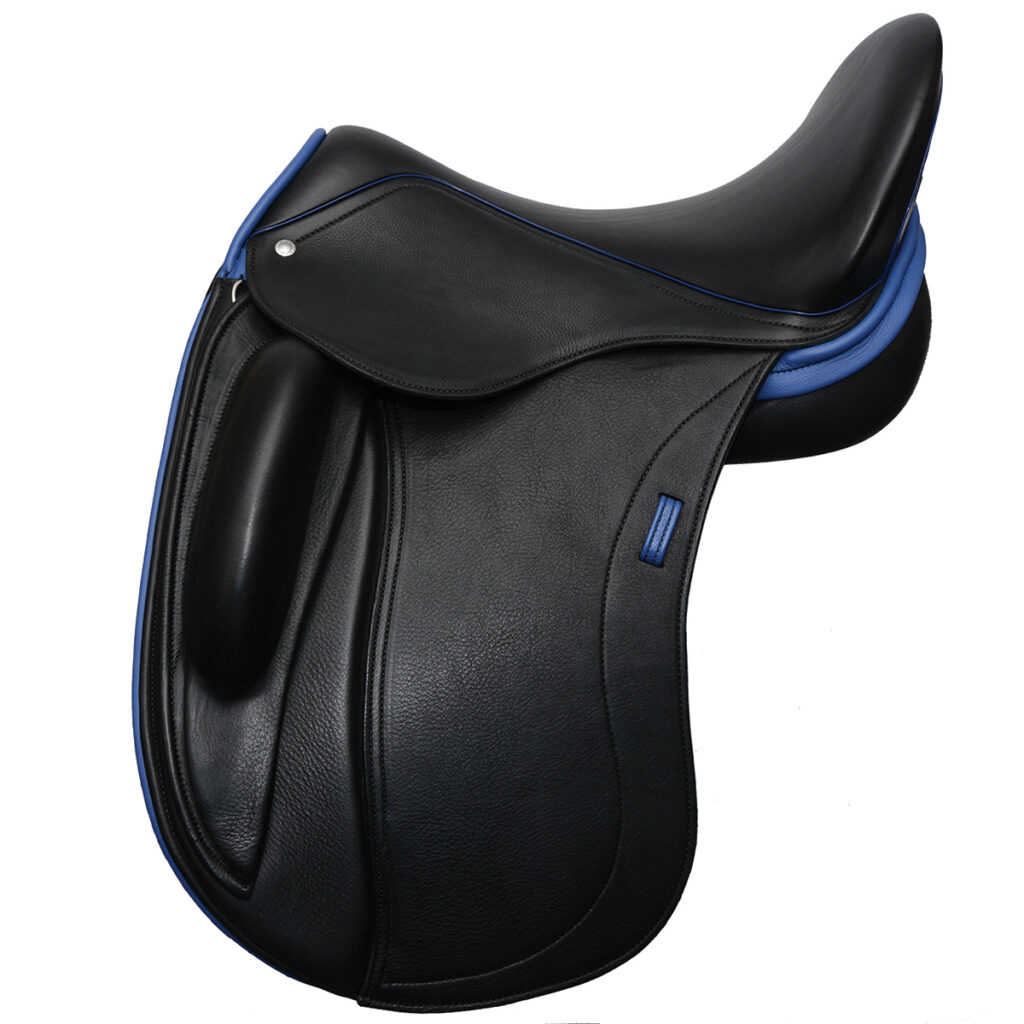 "In the hunter/jumpers we've seen coats trending shorter," says Hall. "Traditionally, coat tails tended to fall at the bottom of your hips, especially in the hunter ring. Now most coats, even made for the hunters and equitation, hit mid-hip. Jumper coats are even shorter, and many times hit in the top quarter of your hips."
Hunt coats and shirts are solid. There are now six accepted show coat colors: navy, black, brown, gray, green, and the newest color addition, burgundy. The jumper ring is a place for experimenting with bolder attire, but keep in mind the rules for attire depend on the class entered.
"One of the coolest trends we've seen is wearing a colored competition shirt (burgundy or even black) underneath a black coat," says Hall. "A competition shirt can be worn in the jumper ring and can be any color, as long as it has a stand-up white collar that closes. We are even seeing bling here! Albeit very subtly, but it is being added to some show coats, tops and even breeches along pockets."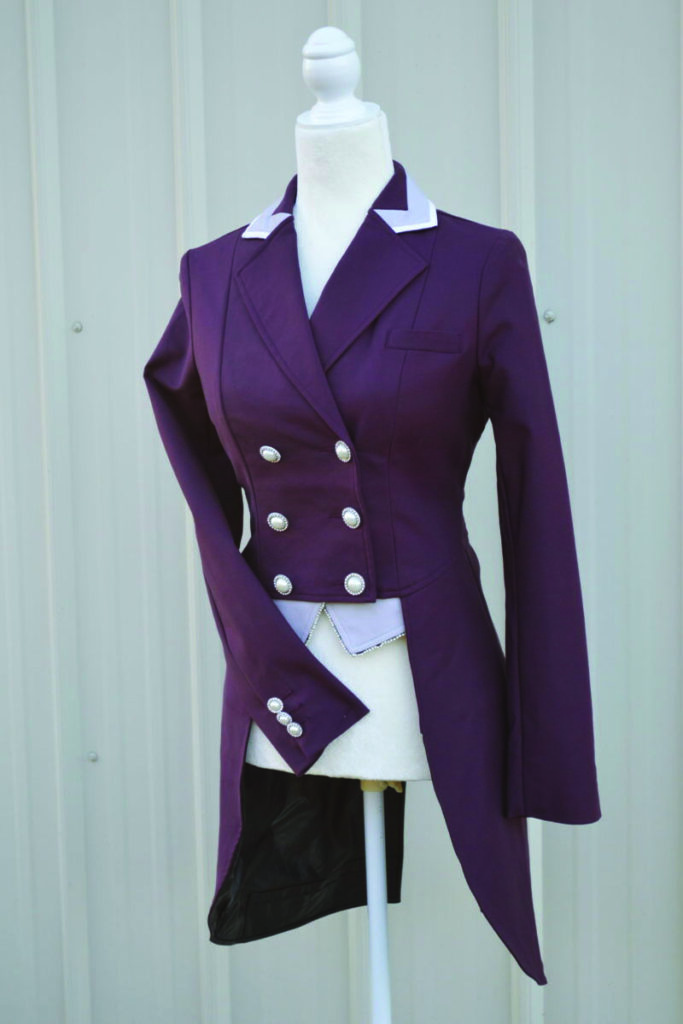 Horse Show Trends for Dressage
Dressage riders have room to push the boundaries further with Swarovski crystals and pops of color. Accomplished dressage rider and eventer Britt Sabbah of Agoura Hills, Calif., recently attended her first dressage show after taking a year off due to the pandemic. She wears a shadbelly with a faux leather lining on the tails and Swarovski accents on the collar and points.
Riders are wearing helmets accented with glossy finishes, glitter, or Swarovski crystals. Colorfully piped tails and bolder colors can make their appearance on a shadbelly.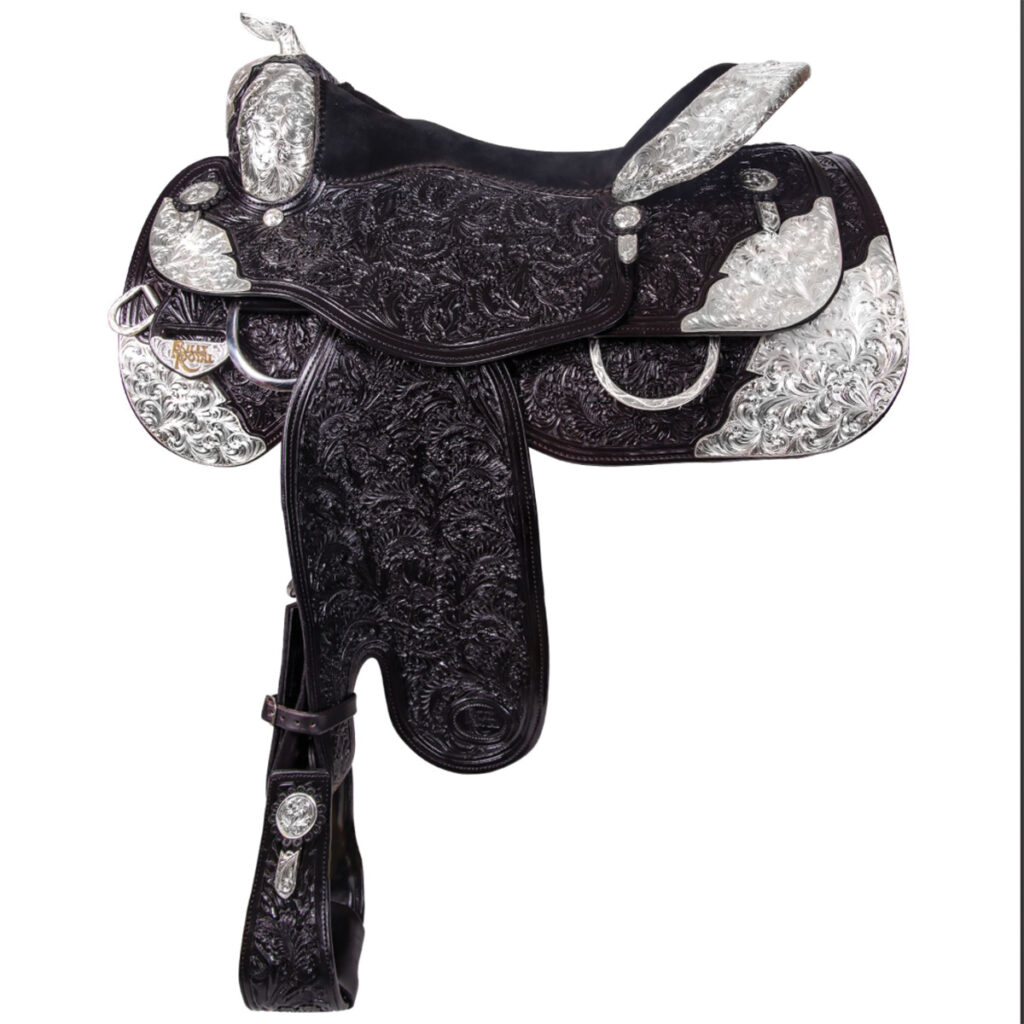 Black leather tack continues to dominate, but sparkly browbands and saddles and riding boots with patent or stamped leather accents and piping are seen throughout the ring.
Horse Show Trends for Western Riders
Amber Harmon of Bakersfield, Calif., competes at Paint Horse shows in the all-around classes. One of her favorite items is a button-front fitted day shirt; these offer versatility to riders showing in multiple classes.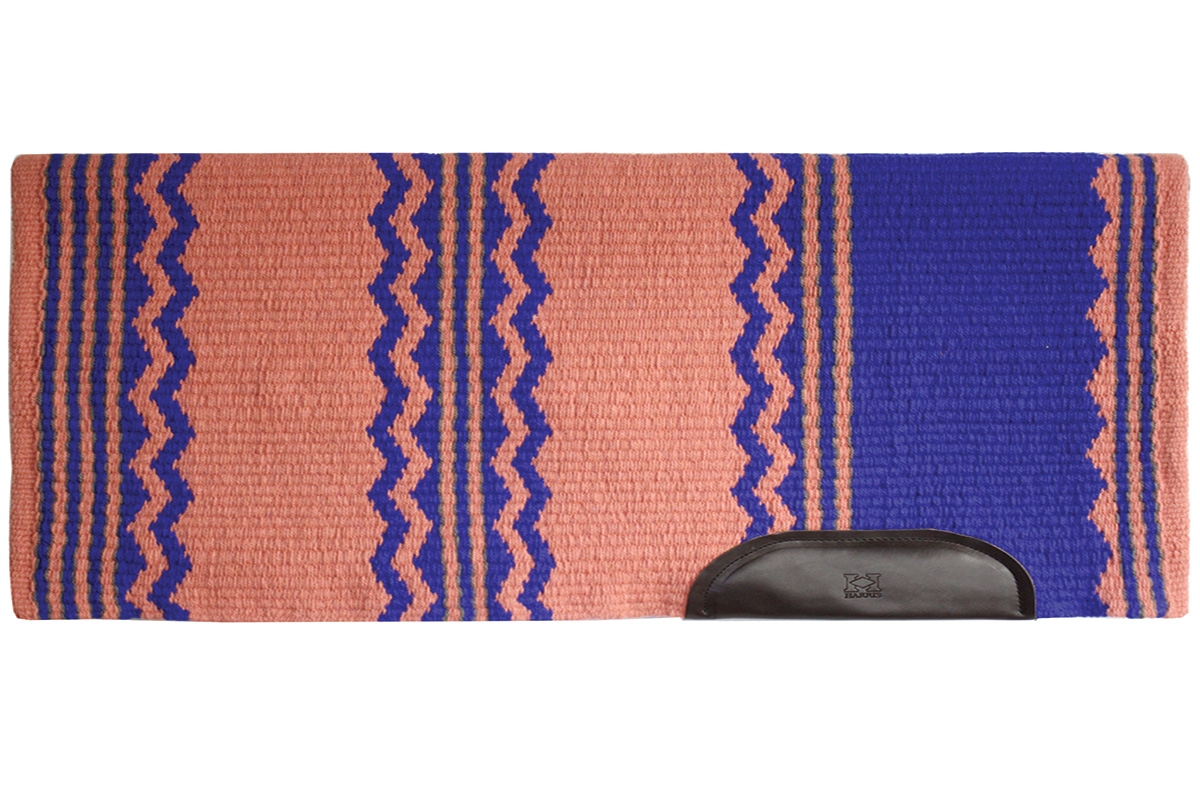 Generally, state or zoned show riders can be seen wearing more interesting patterns and retro designs. The western world is embracing retro colors in saddle pads, outfits and tack design.
Black saddles are now a beautiful option for riders from pleasure to barrel racing. It all started with a two-toned trend, which has turned into solid black.
In the all-around classes, a show saddle can be loaded with silver or simple. Barrel racers continue to look for rough-out saddles (a saddle with the flesh or rough side facing out) and simpler designs. Solid pads are out, and modern, retro-themed designs are in for saddle blankets and pads.
For high-end breed circuit apparel, Harmon says to look to Showtime Show Clothing and Showgirls Apparel brands for a selection of new and pre-owned options. There are a lot more accessible smaller brands making trendy tack and apparel.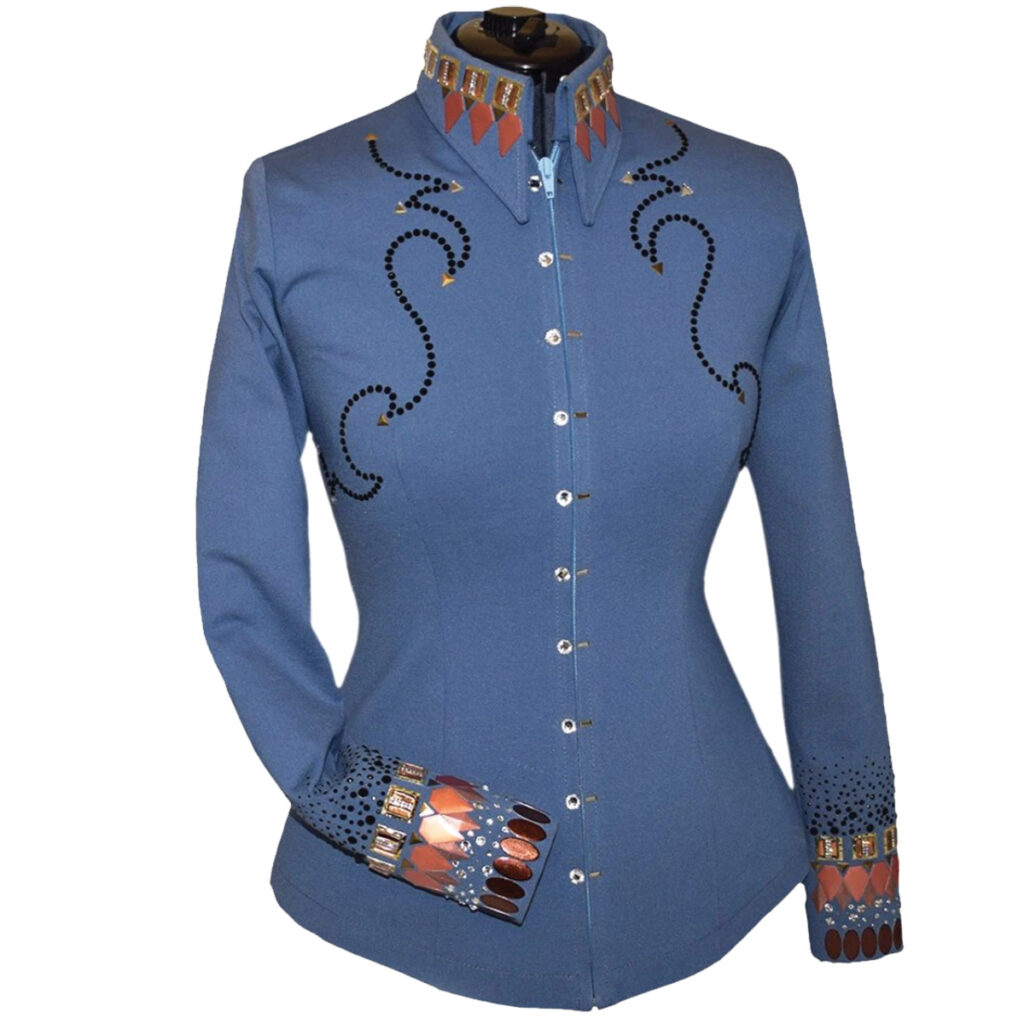 Hunter under saddle breed show riders embrace contrasting collars, velvet collars and lots of tan and brown jackets. Velvet hunt caps are out and actual protective, lower-profile helmets are in.
At the end of the day, all of the hours put into the saddle and lessons come down to one ride or a series of classes. It's important to feel powerful and confident in your attire.
This article about horse show trends appeared in the June 2021 issue of Horse Illustrated magazine. Click here to subscribe!