Your mare always seems happy to see you when you arrive at the barn — nickering loudly and often galloping away from her playmates to meet you at the paddock gate when you call her name. Although it makes you feel good inside that she's so eager to greet you, a question keeps popping into your head: Does she really have emotional attachment to me or does she just equate my presence with all those free, crisp carrots?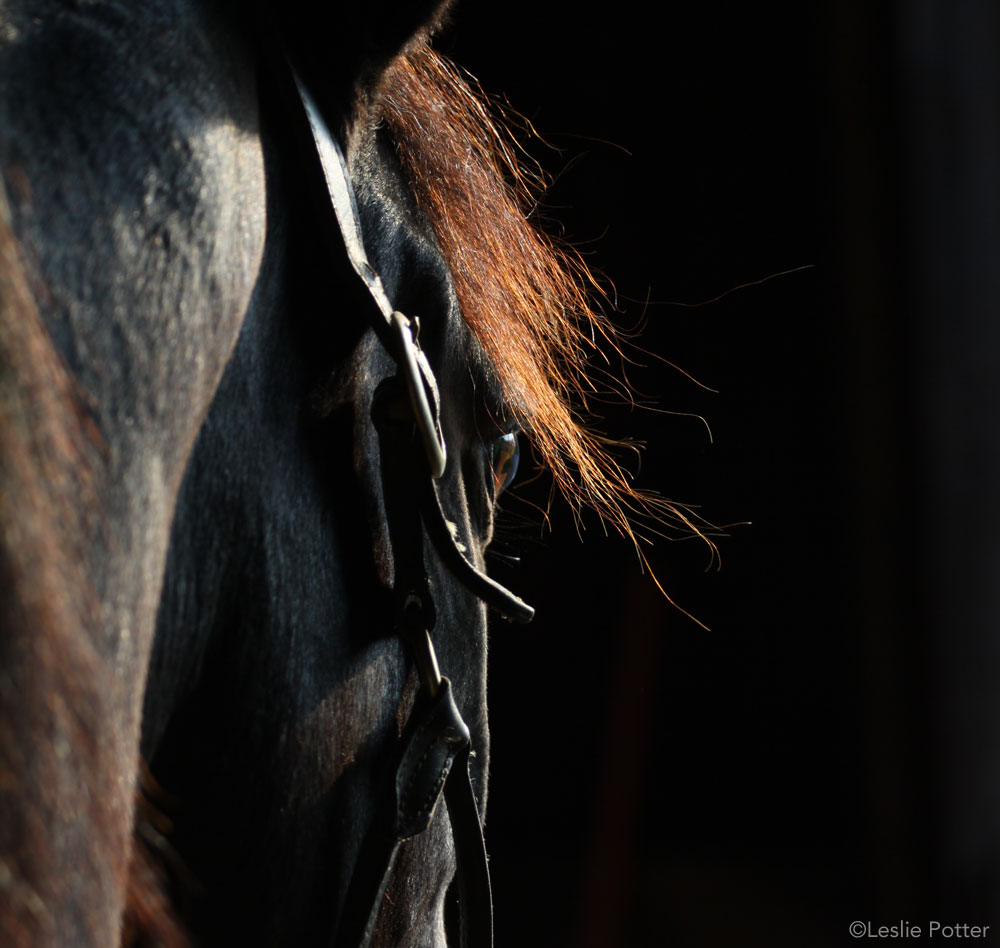 Do Horses Have Feelings?
The question of whether animals have feelings has perplexed philosophers and animal behaviorists for centuries. Philosopher Rene Descartes once argued that because animals could not be proven to have feelings, they should be regarded as automatons that acted mechanically.
A few centuries later, George John Romanes (a student of Charles Darwin) argued for "injective knowledge," or that you could infer what was going on inside someone's mind by observing their reactions to particular circumstances and by knowing how another feels in the same situation. For example, if one animal experiences fear in a dangerous situation and acts a certain way as a result, you could presume that another animal acting similarly in the same situation is also experiencing fear.
The debate continues today. Behavior science is no longer subjective, and when studying animals, scientists have to observe, quantify and explain specific aspects of their behavior without adding personal interpretation. You see, two different people can look at the same equine behavior but come up with two entirely different interpretations, just because of their own life experiences and world views.
For example, I used to exercise horses for someone who believed that animals did not have emotional lives. We would hack our horses together, spending hours on the trail debating the motivations behind the things our horses did. I'd argue passionately about how horses have their own unique motivations for their actions, but he'd come back with how that same behavior could occur automatically, without emotional drive. Neither point of view could be proved right, but we each believed in the truth of our points of view.
That is both the beauty and the shortcoming of behavior science. Only motivations that can be proved are legitimate explanations for behavior within the scientific method. Placing emotional responses on animals may not be wrong, but it cannot be proved to be right, either. For this reason, ascribing human emotion to animal behavior is considered to be unscientific and is generally not done.
What Motivates Animals
Most of what animals do gets explained by two basic and proven animal drives: to stay alive at any given moment (which ultimately results in individual survival), and breed and nurture offspring (which ultimately results in survival of the species). Seeking food, water, shelter and mates can all be accounted for by the drives to survive and reproduce.
On the other hand, if a horse does something that seems like a unique — maybe even emotional — behavior, it's still pretty difficult to prove his motives. Because we don't whinny and nicker, and because they haven't quite mastered English, Spanish or German, horses are not able to tell us their reasons for their actions in absolute terms. Instead, we have to watch what they do and interpret it as best we can.
In my own horses, I've observed behavior at times that does not seem to fit an explanation by the two basic drives. For example, one of my mares would act distressed and stop eating whenever her pasturemate was removed for long time periods. Refusing to eat was not exactly good for her personal survival, nor did it do anything to improve her reproductive fitness. To me, the behavior seemed more complicated and personal than "drive" behavior, something more along the lines of how we feel when we're depressed and lonely.
In a similar vein, some of the research being done with primates is also indicating capacity for emotion. Many of you are familiar with Koko, the gorilla who learned sign language with Dr. Francine Patterson and had a seemingly loving relationship with her orange tabby kitten, Ball. She has been known to express herself as "sad" in relation to apparently distressing events, or to express sentiments such as "love" with respect to people and other animals. Granted, these expressions might seem simplistic when you compare them to our human feelings, but keep in mind that the capacity of these nonhuman animals to learn such human "language" is equally basic, similar to that of very young children. While we have detailed means for expressing every little detail about how we feel, animals don't. So it is possible that their emotional lives might be much more basic than ours, felt strongly and simply, in the moment and without great complexity.
As a result of such studies, the evidence is building that primates are capable of feelings similar to ours. If primates (not including us) show a capacity to express specific emotions using the language we teach them to communicate with, then might it also be possible that other nonhuman animals, such as horses, also experience similar feelings?
Relating to Equine Emotion
Let's assume for a moment that horses do have the capacity for emotions. What are the advantages to this? The disadvantages?
One important advantage is that it helps in horse training by giving us a familiar framework for relating to horses. It is easier to understand their behavior if it can be related to our own. If the horse acts in a way that seems frightened, we can assume he is afraid of whatever is happening around him and can handle the situation accordingly.
Another advantage of assuming our horses have the capacity to feel is that we must then accord appropriate respect to them. We must keep in mind their emotional well-being, which is not necessary if we think of them as lacking feelings. Thinking of horses as having emotions requires us to have a certain amount of consideration which we might not otherwise feel like we need to provide. The end result is a higher and more humane standard of care for horses, benefiting horses and society in general.
On the minus side, where do we draw the line? If our horse kicks for no apparent reason, do we assume that horses know the difference between "right" and "wrong," and hold him accountable for behaving without conscience? Because he has emotional capacity, does he also have a code of morality? I personally equate a companion animal's emotional development to that of very young children, in whom emotions are mainly self-serving and in whom morality is absent. Even in humans, knowing right from wrong is not innate but must be taught.
Another disadvantage is that it gives owners an excuse for their horses' bad behavior. It can be used as a crutch to explain away things that should be addressed. For example, a horse that bites a passerby could be excused as "unhappy" or "having a bad day."
It is possible that we could simply be wrong about ascribing the capacity for some level of emotional life to animals. But considering what can be gained in our partnerships with animals by giving them credit for possessing at least rudimentary emotions, what will we lose if we aren't right? Considering our physical similarities to nonhuman animals in terms of the "hard-wiring" needed for emotional capability — that is, possessing brains, nerves and pain receptors — I find it extremely unlikely that emotional capacity is uniquely present only in the human animal.
Just because science is struggling with this issue, you as an owner don't need to be. You and I know beyond a doubt that our animals are individuals of personality and character — and eventually science will catch up and find ways to measure this emotional aspect of their behavior. It might be that horses only have the emotional capacity of very young children, but that is still a powerful emotional life worth of our consideration. When we as humans disregard our horse's emotional well-being, it leads to a host of problems that can be avoided simply by just giving credit where it's due.
Further Reading
Recognizing Learning Ability in Horses