If you were the kind of kid (or adult) who imagined riding a horse everywhere you went, you'll appreciate this new commercial from Hermès. In real life, you'd never canter a horse through the middle of city streets, over cobblestones, and up stairs. But thanks to some movie magic, you can see what it would be like if a horse and rider did race through the heart of Paris.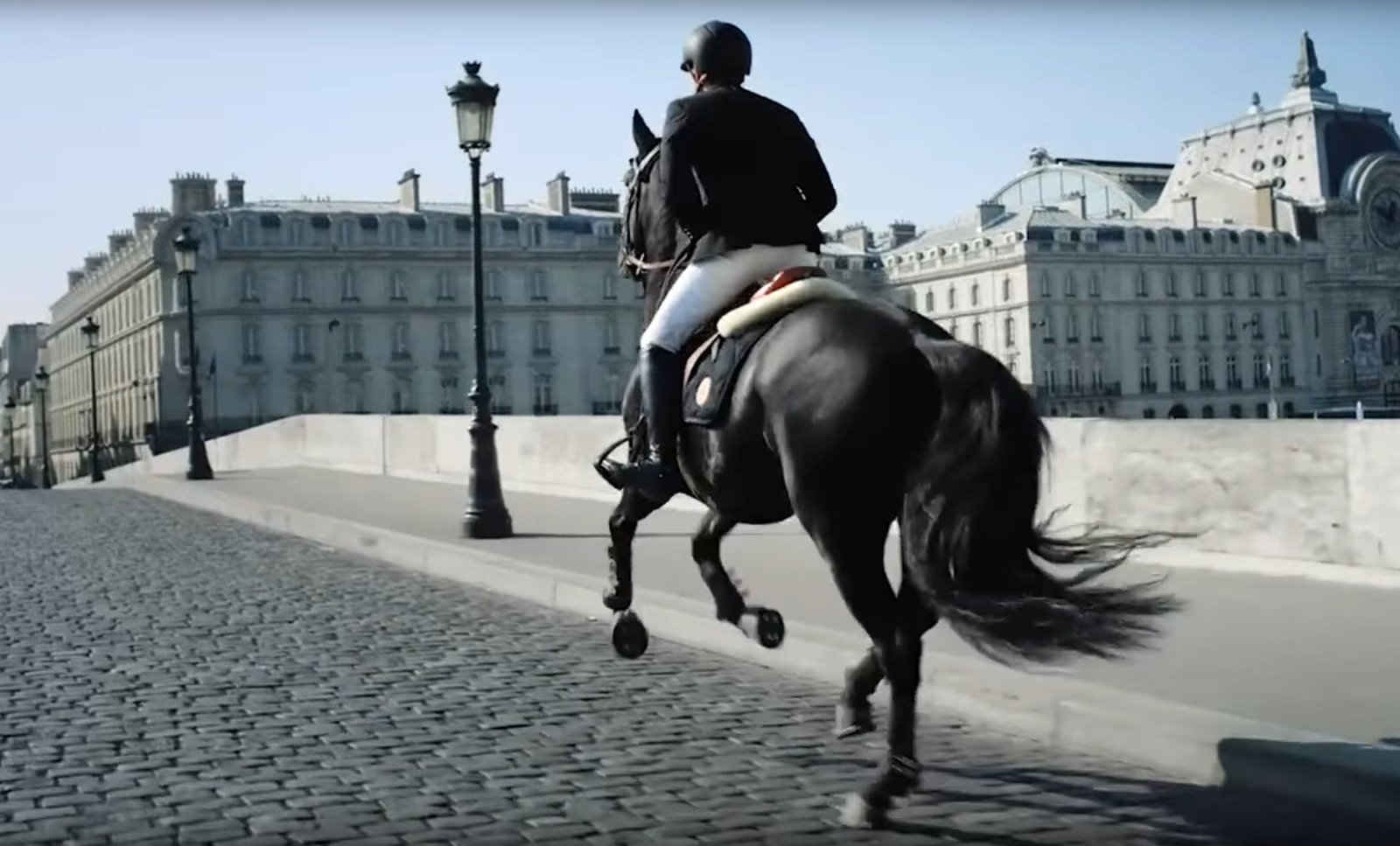 In the one-minute ad, French show jumper Simon Delestre rides a stunning black horse through the city, jumping such urban obstacles as chairs in the park and motorcycles parked on the side of the road. It's a beautiful bit of equestrian parkour that will take you back to those days of imagining riding a majestic steed of your own through the world.
The ad was created by French agency AM-PM and the horse was provided by Mario Luraschi, an Italian trainer who specializes in training horses for film and equestrian theater.