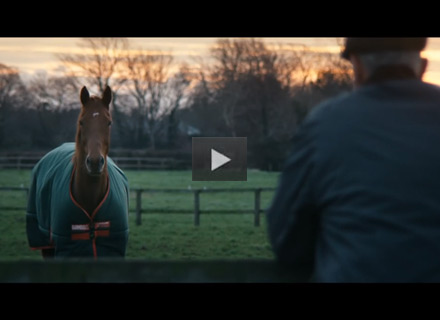 We're getting the first days of cool, autumn weather here in Horse Illustrated's hometown of Lexington, Kentucky, and that means its almost time to break out our horses' winter wardrobe. Some things that we think about when we think of horse blankets are:
The latest waterproofing technology;
Fun and/or coordinating colors;
The annual contest at the barn to see whose horse is the most destructive to his clothing.
Then there are some things that we don't usually think about in relation to blankets, until we watched this Horseware Ireland ad:
The unspoken bond between human and animal;
Finding our one true (human) soul mate;
The passage of time and our own mortality.
In all seriousness, this is about as beautiful an ad as you'll ever see. Definitely keep the tissues handy.
See past Featured Videos >>
Like this video? Here are others you'll love.