How often do we get to report on positive interaction between riders and motorists on the road? Take a look at this helmet cam video out of Wales in which rider Erin Connor encountered a garbage truck while riding her 5-year-old horse, Patchy, on a narrow country road.
Patchy, like many horses, wasn't too keen on passing a large vehicle so closely, but thanks to a thoughtful garbage collector who came armed with carrots and patience, Patchy now has a positive experience to remember the next time he's out on the roads.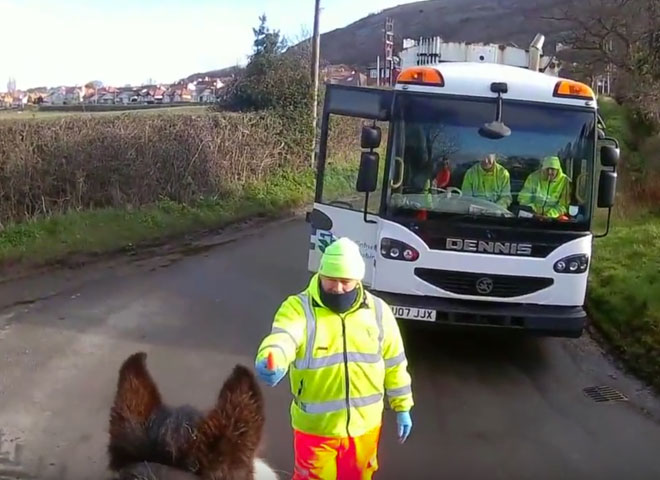 Horse and Hound reports that the considerate worker is John Shone.
"We were delighted to have this footage brought to our attention," said Jim Espley of Denbighshire County Council. "John has shown a real act of kindness in this situation and we are delighted that it has generated such interest on social media."
See past Featured Videos >>
Like this video? Here are others you'll love.