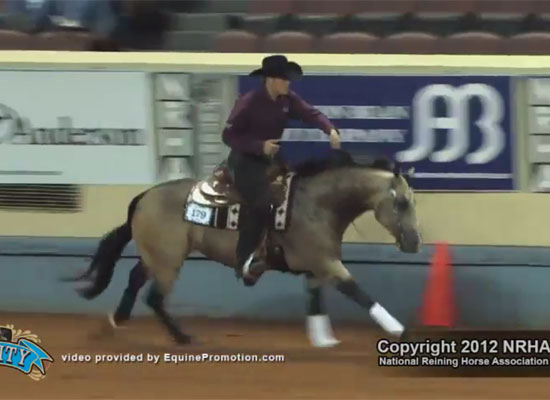 The Belmont Stakes is this weekend, and all eyes are on American Pharoah who is the latest of many horses to be a Triple Crown contender heading into the third jewel of the series. Perhaps you've seen some of the behind-the-scenes photos of AP with his track pony, an attractive buckskin American Quarter Horse named Smokey (registered name: This Whiz Shines). But did you know that before Smokey joined the Thoroughbred's entourage, he was a competitive reiner? Check him out in his past life at the 2012 NRHA Futurity in the video below. Whatever happens at the Belmont, we'll be cheering for Smokey.
See past Featured Videos >>
Like this video? Here are others you'll love.