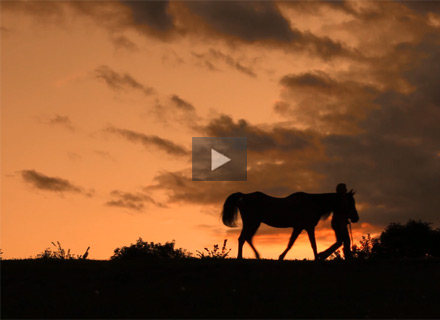 People who rescue abused and neglected horses often say that it's the animals who truly rescue the people. Such is the case with Cheryl and her 31-year-old Arabian, JJ.
Photographer Shelley Paulson specializes in taking stunning portraits, capturing the bond between horse and human. She recently revealed
on her blog
that she was learning filmmaking with the aim of creating short films. This look into Cheryl and JJ's life is one of the first films that Paulson has released. And it's gorgeous.
If you've ever loved a senior horse, this one will speak to you.
See past Featured Videos >>
Like this video? Here are others you'll love.