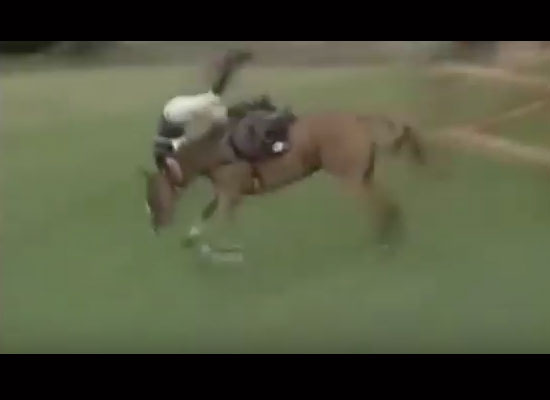 Here at Horse Illustrated HQ, we're getting excited for the Rolex Kentucky Three-Day Event, which takes place over the last weekend of April. Last year, New Zealand's Andrew Nicholson was the Rolex champion, and he'll be back this year with two horses. This week's video shows Nicholson at the Burghley Horse Trials back in 2000 riding a horse named Mr. Smiffy. There's a rough moment when it looks like both of them are going to eat dirt, but gravity didn't get the best of them on that day. In fact, they went on to win the event.
The words "good save" don't quite cover it.
See past Featured Videos >>
Like this video? Here are others you'll love.