The first time that I borrowed a truck and trailer to take my horse to a show, I had to back the trailer up to the barn by myself when I got back home. I did it perfectly. Maybe I'm an exceptionally skillful driver. Maybe it was beginner's luck. But the thing that stands out to me is that there was literally no one present when I did it. No one to witness my trailer-backing prowess. Of course, if there had been anyone there watching, I probably would have royally messed it up under the pressure, like this guy in a commercial for Volkswagen's Trailer Assist. At least the horses are getting their entertainment for the day.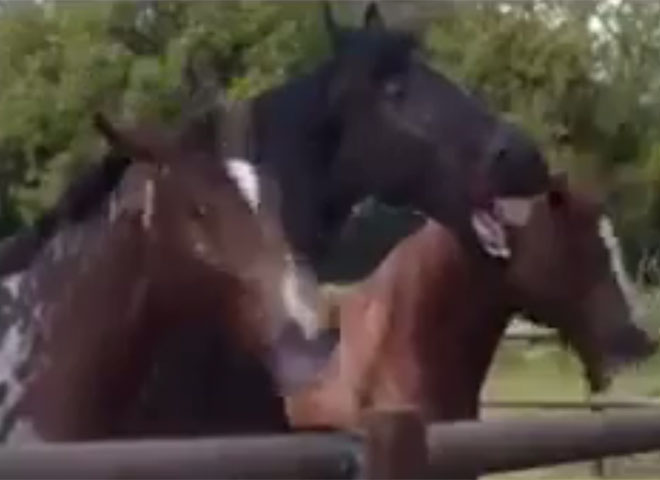 See past Featured Videos >>
Like this video? Here are others you'll love.