There's a reason barrel racers tend to prefer small, agile stock-type horses for their sport. Barrel horses need explosive speed along with the ability to dig in and turn sharply around the barrels. When you see three barrels set up in the pen, you expect to see a stout Quarter Horse or Appaloosa or maybe a Mustang come running through the gate.
At the 2013 Georgia National Fair, the participants in this barrel race weren't short or speedy, but they do look impressive out there. Props to the riders of these gorgeous (and confused) draft horses for trying something different with their impressive mounts.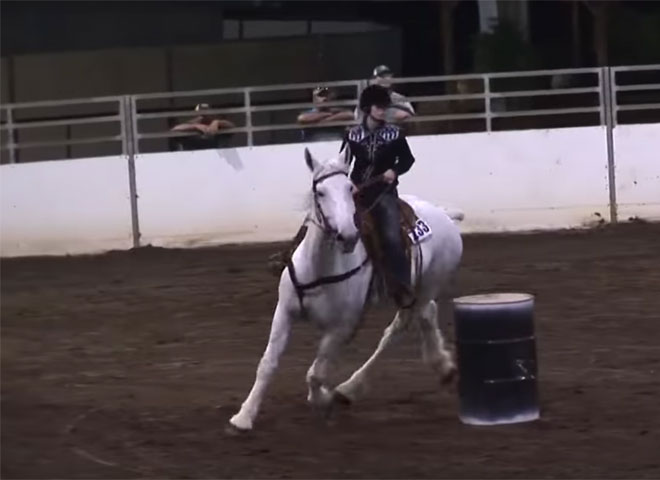 See past Featured Videos >>
Like this video? Here are others you'll love.