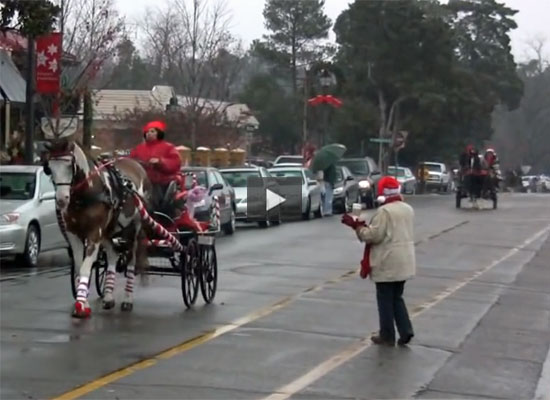 When it comes to getting in the holiday spirit, is there anything better than horse-drawn vehicles decorated with Christmassy decorations parading through downtown? The hardy souls of the Moore County Driving Club bring some joy to the town of Southern Pines, N.C. each holiday season. In 2010, it was a bit gray, cold and rainy, but that didn't stop these equestrians.
The best moment might be around 2:03, when a kind spectator brings a hot beverage to one of the drivers. Everyone who participated definitely earned their hot chocolate on that dreary day.
Pay attention around 3:20. You don't want to miss the appearance of jolly (equine) St. Nick.
See past Featured Videos >>
Like this video? Here are others you'll love.