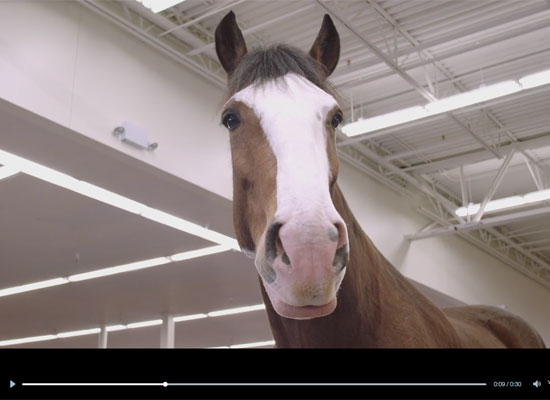 A disclaimer: This is not THE ad. Not the big Super Bowl ad that will be coming our way sometime next week. The one we already know is going to aim for our tear ducts with surgical precision.
Before
the Clydesdales and their Lost Dog make us cry
, Budweiser has used one of their iconic horses to make us laugh a little. In this spot, one of the imposing equines offers some silent but effective advice to a beer buyer at the supermarket.
See past Featured Videos >>
Like this video? Here are others you'll love.