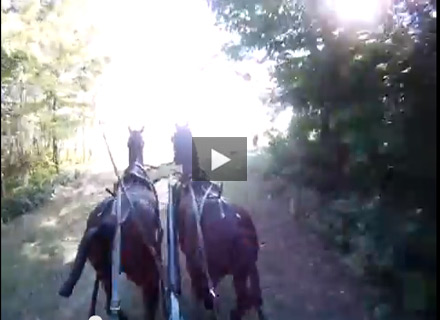 Combined driving is often compared to three-day eventing, the sport from which it was derived. However, when watching the marathon phase, it's more like the rally racing done with sports cars. In the marathon phase of a combined driving event, drivers navigate through complex hazards over a cross-country course with one, two, or four horses. Without the leg and seat aids that riders use, drivers rely heavily on voice commands to direct their horses.

Here's a driver's-eye view of the marathon phase of the 2011 Windy Knoll CDE behind a team of Friesian/Saddlebred mares.
See past Featured Videos >>
Like this video? Here are others you'll love.