Hannah Hart is probably best known for her wildly popular "My Drunk Kitchen" series, a hilarious, not-quite-a-cooking-show on YouTube. She's also a writer and actor with a broad range of projects on her resume, including her ongoing "Have a Hart" series which encourages people to get out and volunteer.
In a recent episode, Hart visited Dusty's Riders, an organization in Southern California that brings kids from the city out to the ranch and on the trails to experience horses and nature. First-time rider Hart joined a group of kids in feeding, grooming, and ultimately riding the horses of Dusty's Riders.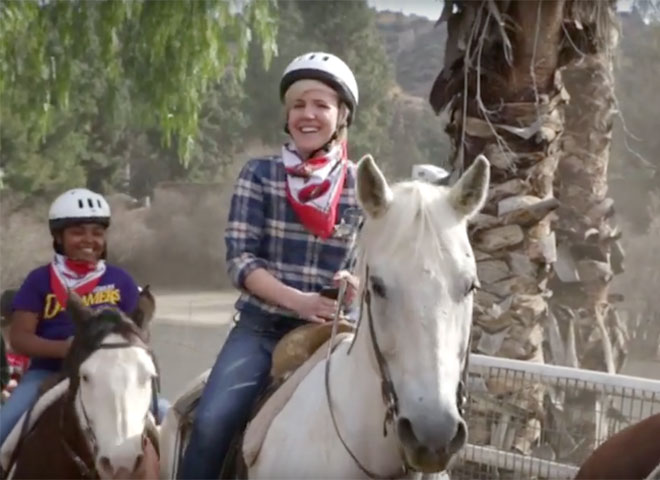 Hart has a huge and enthusiastic fan base, and we hope her shining the spotlight on the good organizations like Dusty's Riders can do will encourage more people to get involved.
See past Featured Videos >>
Like this video? Here are others you'll love.