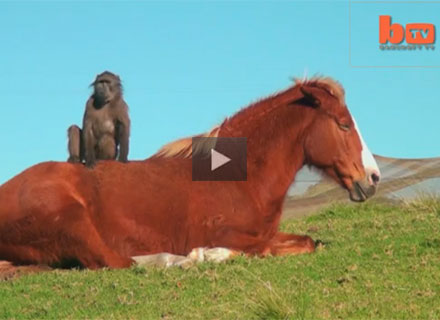 By now, you're probably used to seeing horses fraternizing with a pretty wide menagerie of fellow barn-dwellers: cats; dogs; goats, etc. But the social group in this video from Barcroft TV is a bit more exotic. At the Eden Monkeyland and Birds of Eden Sanctuary in South Africa, horses and baboons live side by side.
See past Featured Videos >>
Like this video? Here are others you'll love.