A reporter from Makedonia TV in Greece was upstaged by a hammy bay horse who was not content to just be part of the scenery. According to The Daily Mail, the reporter was there to talk about dressage, but Frankie the horse was more interested in investigating the reporter's microphone, shirt collar, hair, ears…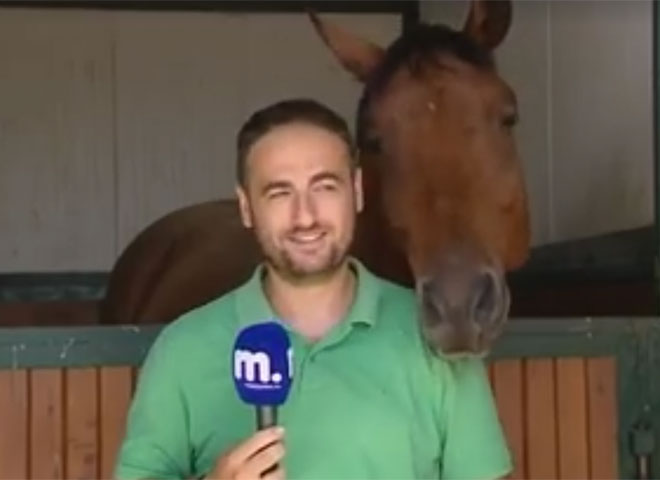 Arguably, the reporter could have taken a couple of steps forward so that he wouldn't have been such an easy target for the friendly equine. But you'll notice toward the end he does leave some distance, and Frankie just pulls him right back over. Besides, if the reporter had just changed his location as soon as it became clear that Frankie was not going to cooperate with the plan, then we wouldn't have this adorable viral video. And that would be a shame.
(We are glad the reporter didn't lose an ear, though.)
See past Featured Videos >>
Like this video? Here are others you'll love.