It's Friday. You've had a long week. It's time to sit back, relax, and enjoy the musical stylings of one equine piano prodigy.
This fantastic video, featuring an imposing police horse named General Stark trying out a new tune on a pink piano, comes to us from Manchester, New Hampshire, where Stark is a member of the force.
The piano is part of a project called Keys to the City, where three pianos are available to the public around the city so that everyone—human or equine—can hone their musical skills or show off their talents on the keys. The pianos were painted by students from the New Hampshire Institute of Art.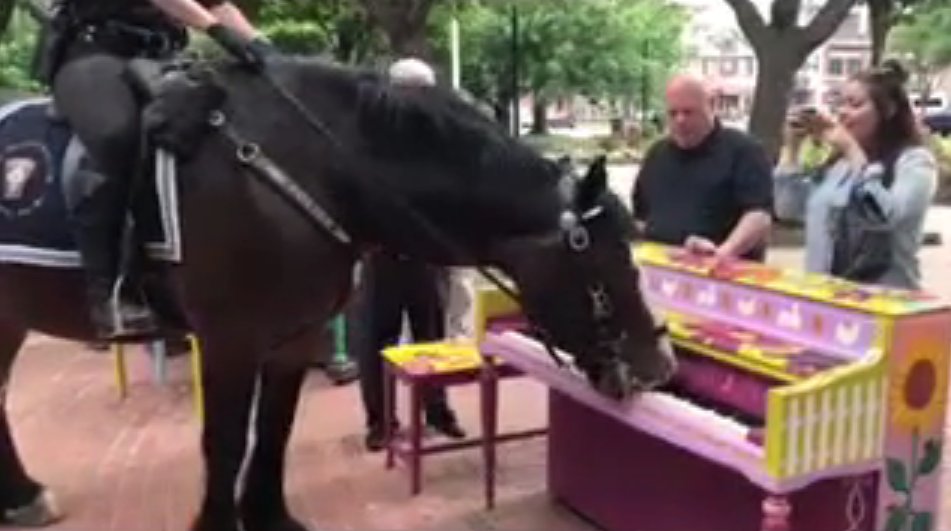 The pianos were unveiled as part of the Manchester Community Market, a farmers' market held throughout the summer in the city's Victory Park.