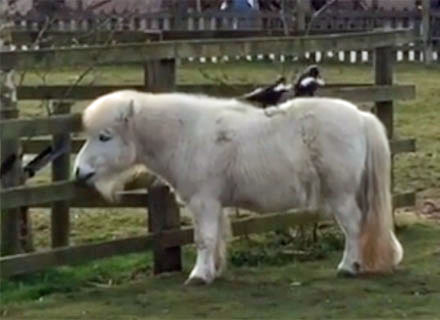 After a tough winter, the weather is finally warming up and your horse needs to get rid of his cold-weather coat. Sure, you could curry and brush until your arms fall off, or you could bring in this team of professional shedding assistants to do the work for you. Their service fee is simply being allowed to take the hair home with them, which saves you from having tumbleweeds of loose hair floating around the barn.
Added bonus? Your equine friend gets a relaxing back scratch. Everybody wins with this arrangement.
Who needs to get rid of unwanted coat this spring? No problem

Posted by Primrose Oates on Wednesday, April 8, 2015
See past Featured Videos >>
Like this video? Here are others you'll love.