Guess what time it is? It's almost wintertime, and for many horse owners out there, that means it's time to dust off the old blankets and get them ready for another season.
SmartPak recently released a blanketing app that offers users some guidance on selecting the right blanket based on their horse and the local weather forecast. And now they're promoting this app in the way only SmartPak can: a new edition of the "Stuff Riders Say" video series.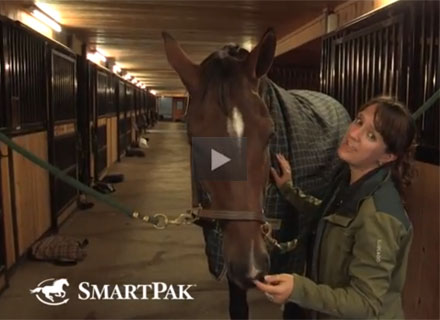 See past Featured Videos >>
Like this video? Here are others you'll love.