The ever-expanding video collection of Tyrannosaurus Rex (okay, fine, people in T-Rex suits) trying different activities is the greatest thing to happen to the Internet since a cat first sat upon a Roomba. And this latest edition is extra impressive.
T-Rex shows pretty good form over fences and even does a decent job of being the jump crew. Those are two activities that should be exceptionally challenging with those dinky arms. And much credit to the horse, who showed her unflappable nature by allowing nature's fiercest predator to go for a ride. Fortunately, the dinosaur didn't ferociously devour this horse at the end of the video. We didn't need a repeat of last time.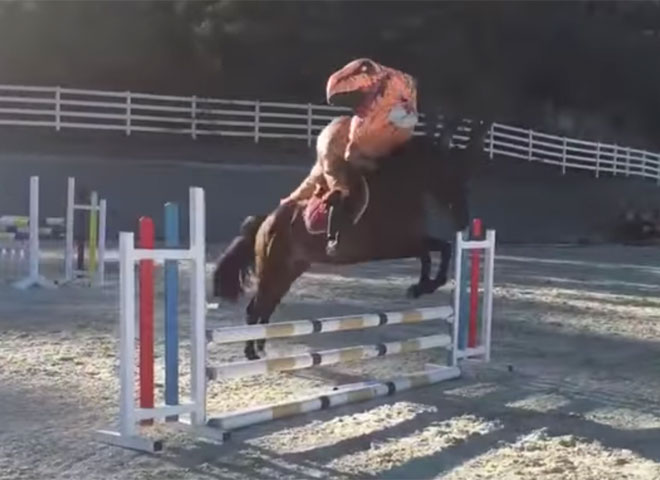 See past Featured Videos >>
Like this video? Here are others you'll love.