I went out to check horses and this is what I find. I can say with certainty that this horse is one broke dude. Thank you Lord I needed this today…..Jason Thorne

Posted by Nancy Elwood on Sunday, February 7, 2016
An alternative headline for this video is, "Horse Wears Chicken as Hat." But that might be misleading, because it really doesn't look like Rocky, the chestnut horse in the video, wants the chicken-hat to be there. At least not at first. Ultimately, the chicken and the horses seem to enjoy each other's company.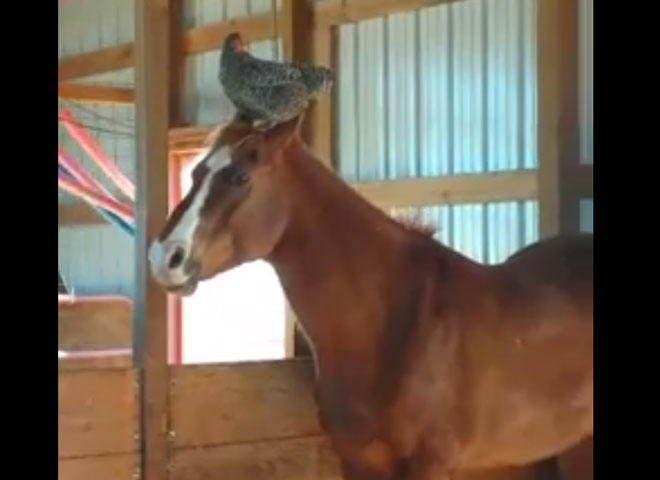 We've seen a lot of horses-and-friends videos, and this one is definitely a new favorite.
See past Featured Videos >>
Like this video? Here are others you'll love.