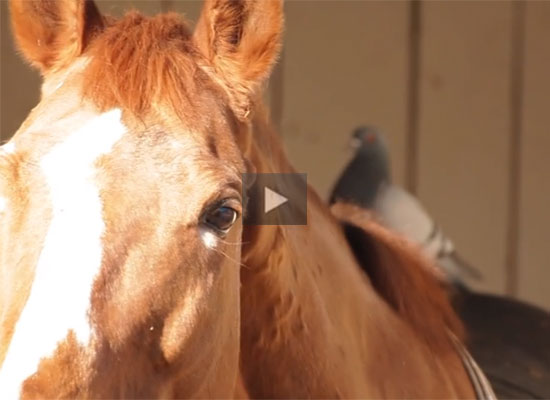 Filmmaker Julien Guntz, the artist behind the popular Like Horses series, sent us this short clip of a mismatched but agreeable pair. The unnamed pigeon appears to be enjoying his heated seat atop a handsome chestnut. The horse, for his part, doesn't seem the least bit bothered by his feathered rider as he dozes in the winter sunshine.
See past Featured Videos >>
Like this video? Here are others you'll love.