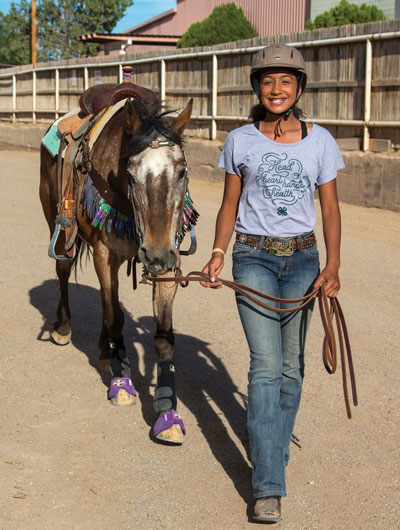 Nearly every breed and discipline organization in the United States has to address the issue of bringing youth back into equestrian sports.
Youth today face multiple pressures unique to this tech-friendly, ultra-digital generation: they are pressured to get the grades, play the sports, excel in multiple extracurricular activities, and then obtain scholarships, internships and good-paying jobs.
With all these pressures, it is no wonder that something as time-consuming as riding gets pushed to the wayside.
Unlike most team sports, where there's a set practice time (usually right after school), riding generally exists on a more fluid schedule. Oftentimes getting to the farm, tacking up, riding or having a lesson, putting the horse away and driving home eats up multiple hours after the school day has ended. The shine comes off riding even more when parents find out there's not a lot of scholarship money to be found for the college-bound equestrian.
As a result, many organizations are working diligently to draw kids into the equestrian fold, both on the back of a horse and in the professional realm.
Here's what some of them are doing to ensure the future of equestrian activities.
4-H
4-H is America's largest youth development organization; it has over 6 million members involved in everything from gardening and dog showing to creative writing and STEM.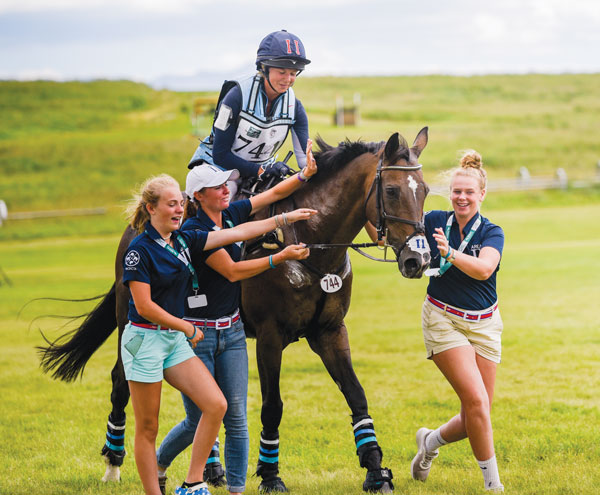 One of the first organizations many people think of when they think "horse club," 4-H has a plethora of ag and equine-related projects that can be done by kids across the country. The organization even offers a "horseless horse project," which allows youth to learn about horses without owning one, often a good segue into equine ownership for parents.
An added bonus? 4-H seeks to develop leadership, self-reliance and initiative, all traits that will serve young adults well, both inside and outside the riding arena. Find a local 4-H club by contacting your closest county extension agent.
United States Pony Clubs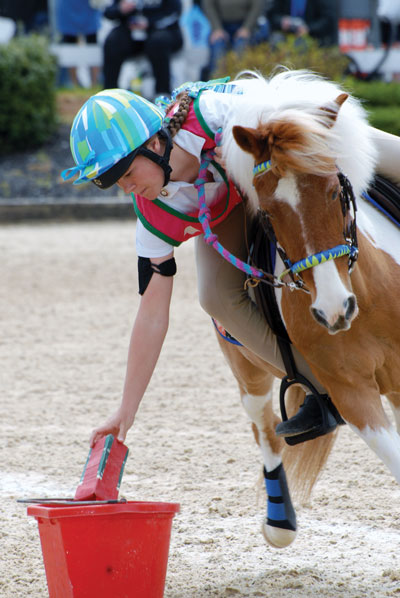 Based off the model created by The Pony Club in England, United States Pony Clubs (USPC) teaches both riding and equine management to over 9,750 U.S. members. USPC focuses on education, safety, sportsmanship, stewardship and fun.
Pony Club participants should have their own horse or pony, or access to a horse or pony; "ratings" are awarded as members pass increasingly difficult riding and equine management tests.
Pony Club offers instruction in distance riding, dressage, driving, eventing, fox hunting, games, gymkhana, horse management, hunt seat equitation, polo, polocrosse, quiz (a knowledge-based competition), show jumping, tetrathlon, vaulting and western dressage.
Competition in some of these disciplines is available, as are educational opportunities throughout the year. To become a member of USPC, youth can join through their local Pony Club chapter or through a riding program that has been recognized by the USPC to administer the Pony Club program.
National FFA Organization
Formerly known as Future Farmers of America, the National FFA Organization is committed to agricultural education, offering students a path to achievement in leadership, personal growth and career success.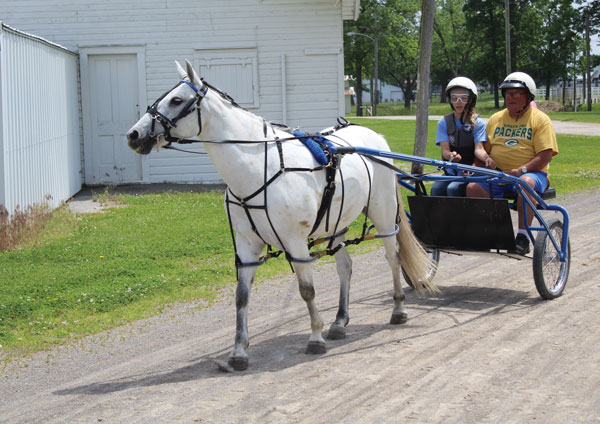 FFA is for middle- and high-school students; the equine component focuses heavily on horse evaluation, where students learn to evaluate and rank horses based on breed characteristics, conformation and performance. Youth must then defend their decisions with oral reasons in front of a panel of judges.
FFA youth are also asked to solve a plethora of problems related to things such as nutrition, reproduction, tack and equipment, and more. An FFA member need not own a horse to be involved.
To get started with FFA, look for the nearest chapter organized at the local school level. This chapter is connected to your state's association underneath the national organization.
American Youth Horse Council
The American Youth Horse Council (AYHC) has one goal: to unite kids and horses. Established in the 1970s, the AYHC works to promote communication between all breeds and disciplines, providing support to all youth and youth leaders in the equine industry.
The AYHC believes that youth who engage with horses grow in leadership and life skills. The organization focuses on providing leadership and resources that will serve and promote youth and the equine industry. The AYHC develops and distributes educational materials to promote equine education.
Interscholastic Equestrian Association
The Interscholastic Equestrian Association (IEA) was formed to promote and improve equestrian instruction and competition in hunt seat, western and dressage disciplines for students in grades 4 through 12. There is no need for riders to own a horse; the IEA supplies the horses and the tack needed to compete in a horse show.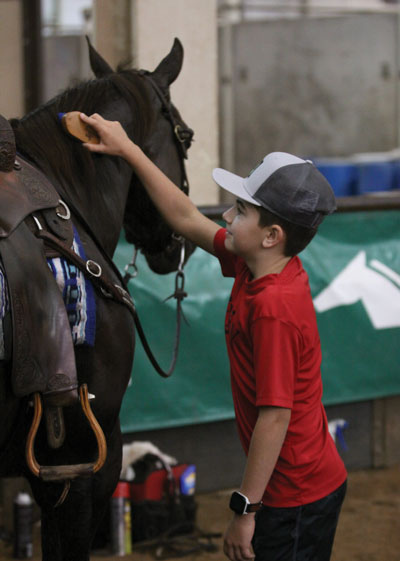 Competition is open to public and private schools and barn teams. There are currently over 14,500 IEA members in the United States, with programs offered through public and private schools and through participating barns.
U.S. Equestrian
U.S. Equestrian, the national governing body for equestrian sports in the United States, offers their Athlete Letter Program for riders in junior high and high school.
Riders must ride or compete in one of U.S. Equestrian's recognized breeds or disciplines to be recognized for their athletic achievements. The organization also offers grants and scholarships to youth members.
United States Dressage Federation
The United States Dressage Federation (USDF) offers a variety of programs and competitions for youth interested in the sport of dressage. An e-newsletter dedicated solely to younger enthusiasts disseminates information on youth-specific educational opportunities, awards, scholarships, grants, clinics and competitions.
American Quarter Horse Youth Association
The American Quarter Horse Youth Association (AQHYA) offers a diverse range of involvement to their junior members, encompassing the diversity of the Quarter Horse breed. Youth members can develop their horsemanship skills with a Ranching Heritage Young Horse Development Program, a Youth Racing Experience, and a youth-focused Horseback Riding Program.
For younger children, the Junior Master Horseman program uses fun and engaging activities to teach kids all about horses. The Take Me Riding program is a video series that encourages interest in equine ownership.
AQHYA also offers youth-only competitions that cater specifically to junior riders. However, equine ownership isn't a requirement: horse judging is an excellent option for youth who don't own their own horses. AQHYA members are also eligible to apply for a variety of Foundation scholarships.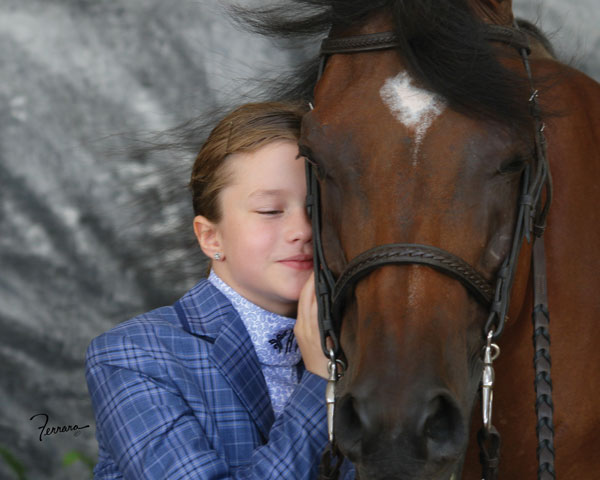 American Junior Paint Horse Association
The American Junior Paint Horse Association (AjPHA) is open to anyone under the age of 18. The AjPHA offers activities geared specifically toward youth, including a youth leadership contest, an art and photography contest, a short story contest and a judging contest.
AjPHA members need not have a horse; if they do ride, they don't have to show! The Youth Team Tournament is held during the AjPHA Youth World Championship Paint Horse Show; teams compete in a knowledge relay, a hippology contest and performance classes that test their knowledge of horses, horsemanship and teamwork.
Other breed organizations also have very active youth organizations, such as the Arabian Horse Youth Association, the Appaloosa Youth Association, the American Morgan Horse Association Youth, American Saddlebred Horse Association Youth Clubs, et cetera. In addition, other discipline associations have active youth programs, including the National Reining Horse Youth Association, the National Reined Cow Horse Association Youth, and the National Youth Cutting Horse Association, to name just a few.

This article about youth organizations in the horse industry appeared in the August 2020 issue of Horse Illustrated magazine. Click here to subscribe!