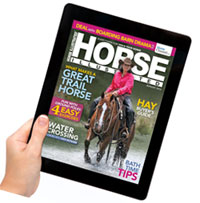 Get the digital edition of Horse Illustrated to see everything you love about the magazine on your tablet or smart phone.
Already a subscriber? You get the digital edition along with your print subscription.
Want to purchase a one-year digital subscription or single-copy issue? Check out our cross-platform app available on the iPhone/iPad, Android, Kindle or Nook.