Horse Illustrated and Young Rider Editors
Horse Illustrated and Young Rider's editing team of Editor Holly Caccamise and Multimedia Content Specialist Kaycie Will are enthusiastic equestrian journalists with in-depth knowledge of horse care, riding, and training. This editorial team strives daily to make Horse Illustrated/HorseIllustrated.com your source for everything related to horses and Young Rider/YoungRider.com the leading horse magazine for tweens and teens.
Holly Caccamise, Editor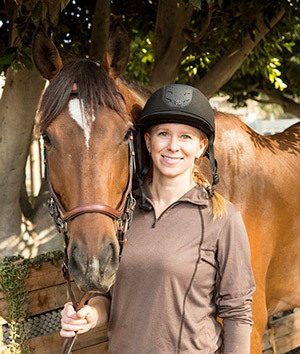 Holly Caccamise has been with Horse Illustrated and Young Rider since 2007, and in August 2019, she took over as editor-in-chief. She's been instrumental in the production of both magazines and helped Horse Illustrated win a 2018 American Horse Publications Media Award in the General Excellence Self-Supported Publication (circulation 15,000 and over) category. Before getting involved in the editorial side of print media, she worked as an award-winning ad copywriter for Thoroughbred Times magazine. Caccamise has her MS in Animal Science from the University of Kentucky, where she studied equine nutrition and exercise physiology, and her Bachelor's from UCLA in Biology. Caccamise has also worked as a research assistant, horse camp counselor teaching riding and vaulting, and as a top-level show groom in the eventing world.
Kaycie Will, Multimedia Content Specialist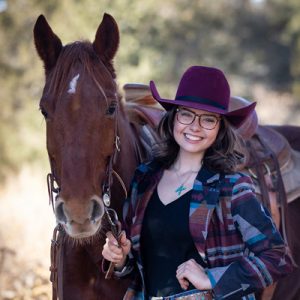 Kaycie Will joined the EG Media team in 2021, bringing with her a strong background as both a competitor and a professional in the equine industry. Before becoming the Multimedia Content Specialist at EG Media, Will was the marketing and advertising coordinator for the Mustang Heritage Foundation and the associate editor/communications specialist at the National Reining Horse Association. Her photography and written work has been featured in the NRHA Reiner, the AQHA Journal, Horse&Rider, Team Roping Journal, Cowgirl, the Paint Horse Journal, and various other publications. Will earned a bachelor of science in agricultural media and communications from West Texas A&M University. In 2017, she received the American Horse Publications Student Award. She also owns and manages Ke Creative, offering digital and print services with an emphasis in the equine industry.