Many horse owners would love to keep their horses at home. Read on to learn the 10 realities about the truth of having horses at their home.
Most horse owners have a pastoral dream of living on a farm where they can look out the kitchen window while holding their morning coffee and see their horses grazing peacefully in a lush pasture. What they don't realize is that horse property owners spend most of their time at home doing chores, not looking out windows. Plus, by the time chores are done, riding a horse seems like too much work. This is such a universal refrain from exhausted farm owners that it should be emblazoned on a T-shirt.
Are there any redeeming reasons to keep your horse at home? Sure. Scores of horse owners would never move off their farms; the work and daily proximity to their horses is a cherished lifestyle. However, the reality of horse ownership for most people can be summed up best by this adage: if you want to actually ride, board your horse.
Here are 10 realities to ponder before buying that acreage and moving your horse home.
1. Horses at Home: You'll be Tied Down
If horse owners all over are willing to having their horses at home, they will end up being tied down. It's difficult—if not impossible—to take vacations when you have twice-a-day, 365-day-a-year chores. (Ask any dairy farmer how often he goes on vacation.) If you're fortunate, you'll find a dependable horse-sitter, but paying the person is an added expense, and you never stop worrying that something might go wrong while you're away. This farm-bound lifestyle can create considerable conflict if you have a non-horsey partner.
2. You'll Ride Less, Work More
For some horse owners, riding isn't as important as spending time with the horses. If you adore watching your horses inhale feed and wander in and out of the barn, then keeping them at home might be great. Be prepared to spend a lot of time alone in a stall with a pitchfork. Or alternatively, watching your horses graze while you annihilate Canadian thistles.
3. You'll Often Handle Emergencies/Heavy Tasks Alone
When your horses are at home, you have responsibility for virtually every aspect of their care and surroundings. If your electric fence shorts, you have to fix it. If your water line freezes, a gate is left open and your herd takes off down the road, your tractor is in a ditch, snow has blocked your barn door, or a 4'x8′ piece of plywood needs moved, you often must tackle it alone. On the plus side, you will become creative, learn to appreciate leverage, and build muscle.
4. You're Responsible for Feed & Barn Supplies
You must maintain a daily supply of all horse feed, bedding and hay. You will need a vehicle with enough square footage to transport the above. Trips to the nearest farm supply store will occupy you way more than time in the saddle.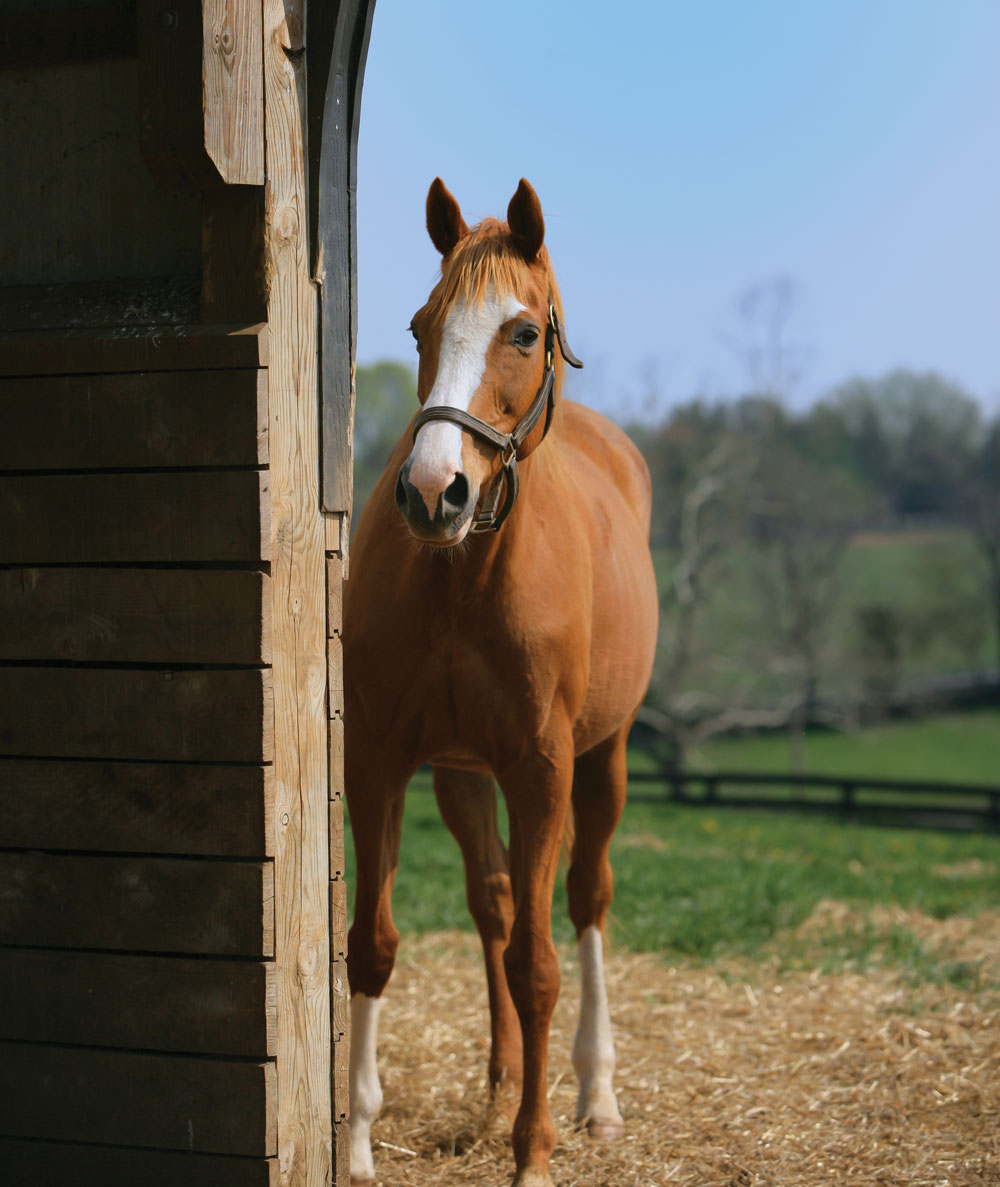 5. Manure Management
Another reality of having horses at home is the amount of manure management they will have to endure. The most onerous and enduring task on your farm is manure disposal. Options are often limited by neighbors and finances. You can create a temporary pile to remove periodically by farm equipment, but manure piles are often the catalyst for neighborly squabbles about smell, flies, and unsightliness.
Even if you spread manure on your fields, an environmentally conscious and responsible management practice, you may generate wrinkled noses and cranky neighbors. A few waste disposal companies provide a dumpster for manure removal and weekly pick up, but if they charge by weight, cost can be prohibitive.
6. You Need to Become Pasture-Smart & Weather-Obsessed
To ensure your horses have quality forage, you must educate yourself about pasture management. This includes soil quality, fertilizer type and timing of application, mowing for premium plant growth, weed control, identification of toxic plants, and stock rotation for optimum regrowth. You'll follow weather forecasts the way investors follow the stock market.
7. Farm Maintenance Requires the Right Tools for the Job
You may end up with a forklift, small tractor with an end loader, harrow (tined drag for smoothing arena dirt or breaking up manure piles in the pasture), pull-behind seed spreader, weed sprayer, riding lawn mower and bale elevator. Be sure to budget for what you'll need to keep up the property.
8. There's No Indoor Arena
If you've had the privilege of riding in an indoor arena, you will miss it, even though it used to seem monotonous. Most horse owners cannot afford to put up an indoor arena and also pay increased property taxes upon reassessment.
9. There Aren't as Many People Around to Spot Injuries or Colic
If your horse is sick, injured, or colicky, the number of experienced people at a public stable at all hours of the day and night is a bonus. Most barn regulars can spot unusual behavior in a horse they see every day, even when it's not theirs.
10. You'll Miss Your Riding Buddies
Horse owners who are used to riding with friends will have an especially difficult time adjusting to solitary riding. You can be an avowed loner, yet find your favorite memories on horseback involved other riders. The camaraderie of shared experience is a powerful human connection—ask any military veteran.
In spite of all of the above, owning a horse property and watching your horses graze, play, and (in my case) shake pear trees to cause a veritable storm of falling fruit, is more than enough compensation for what you give up. Millions of people agree.
This article originally appeared in the September 2018 issue of Horse Illustrated magazine. Click here to subscribe!