As a horse-crazy kid, you've probably been asking your parents for a horse as long as you can remember. And they finally said yes!

You are excited for a horse of your own, but where do you start? Follow our guide and read on to learn more on finding a kid's first horse.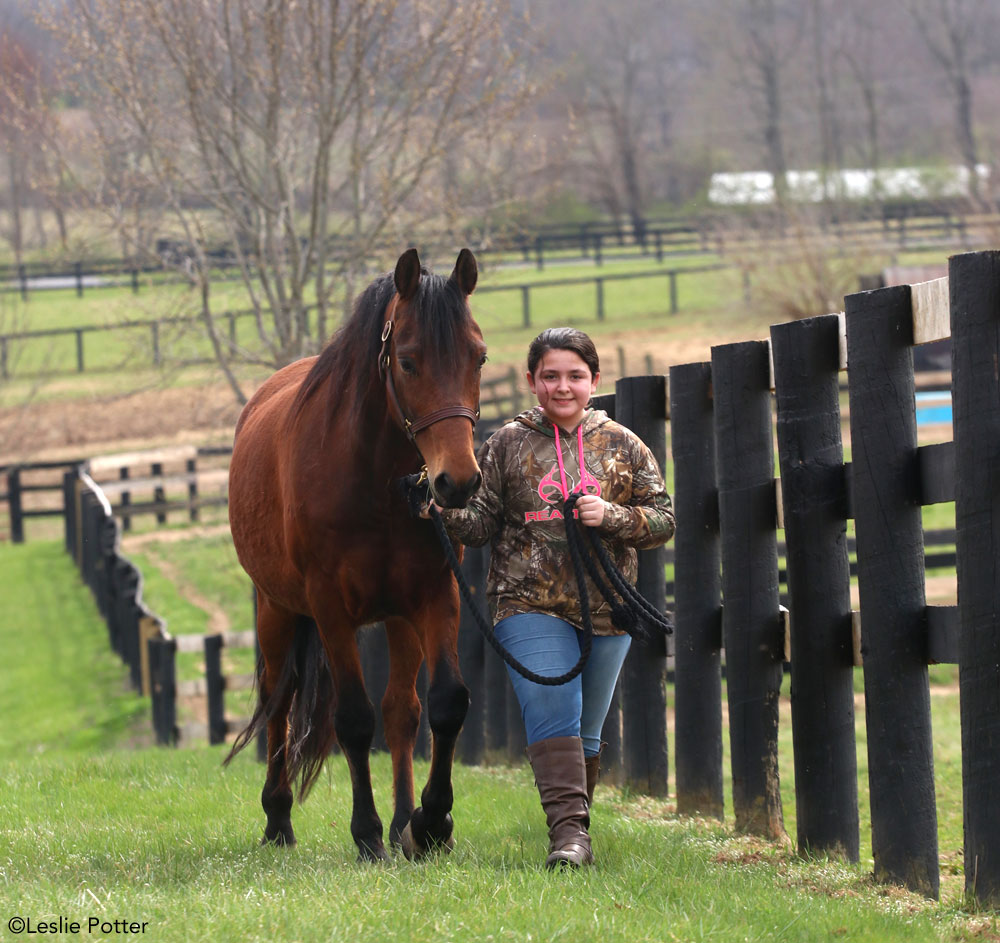 Your main goal is to find a horse or pony that's appropriate for your riding ability. You want to be able to have fun and feel safe in the saddle.
What you want to do with your new horse? Some horses can do a little bit of everything—this type of horse is often referred to as an "all-arounder." If you are really into a specific sport, like barrel racing or jumping, you'll want to look at horses already trained in that sport. If showing is your goal, look for an experienced show horse that knows his job. A horse like this can be a great confidence builder for a rider who's just starting out.
Are you sure you're ready for a horse of your own? Take a look at our checklist to make sure.
Kid's First Horse – Age, Size and Color
Good first horses are often in their teens or 20s. Untrained 3-year-olds aren't a good first horse.
Size is also something to think about. A pony or smaller horse is often easier to ride and handle. However, if you are growing fast, you don't want to outgrow your pony too quickly.
Keep an open mind when it comes to color. It's easy to fall for a flashy coat or a pretty face, but temperament and training are the most important qualities to consider for a horse you'll be able to ride and enjoy.
Your riding instructor, trainer or another experienced horse person who is familiar with your riding ability will be a huge help in finding the perfect horse for you. It's important to have someone who can stay objective and not get caught up in the excitement of horse shopping.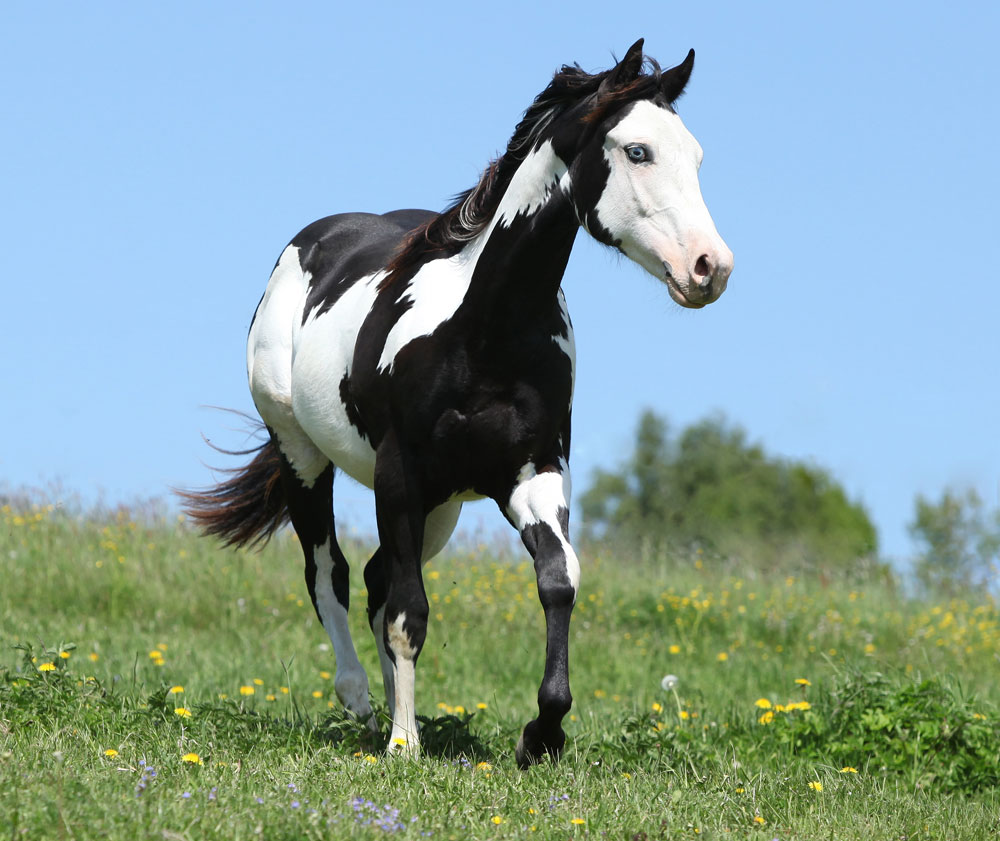 Where to Look for a Horse for Sale
These days, much horse shopping is done online. The Internet is full of horses for sale. You'll need to narrow your search by location so you can meet the horse in person and take a test ride.
Many of the best youth horses change hands through word of mouth, so be sure you ask around and let your horsey friends know that you are looking. Pony Club and 4-H leaders are good sources for finding good kid's horses, too.
Auctions are not a good place to find a horse. You usually can't vet or test ride the horse first, and it's very risky.
Questions to Ask When Horse Shopping
Read the ad carefully. Words like "prospect," "green" and "potential" means the horse is inexperienced and still needs a lot of training. If the ad says "experienced rider only," or "not a novice ride," keep moving along—no matter how beautiful he is!
When you find a good possibility, have your parent send the seller a message. Ask why the horse is for sale, and if he would be appropriate for a rider of your age and experience.
You'll want to find out if the horse has been in regular work, or sitting in a field. These things can affect the horse's rideability once you get him home.
Also ask about any special care the horse requires. For example, does the horse do well living in a field full time, or will he need a stall? These questions will help you avoid expensive surprises and find a horse that is a good fit for your plans.
Ask about his personality, bad habits, or if he has any stable vices, such as cribbing. Has the horse been lame, or had any other health problems?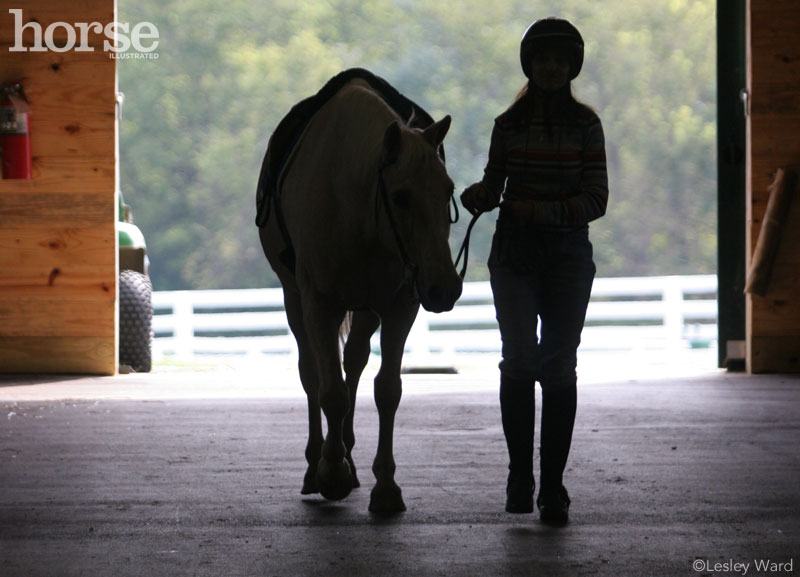 Test Riding a Horse
If you, your parent, and your trainer are happy with the answers to these questions, it's time to meet the horse!
Get there on time and ask that the horse not be groomed or tacked up yet. Observe his ground manners. Does he pin his ears and kick when being cinched, or is he easy to handle? (If he is sweaty or looks like he has been longed for a long time before you arrived, consider this a big red flag.)
Always have the owner or current rider show you the horse under saddle first, so you can make sure he's safe and see how he goes with his regular rider.
Next, have your trainer get on. She can communicate anything to you might not be obvious, such as the horse being stiff to one side or hard to stop. If she feels he is dangerous in any way, politely thank the sellers for their time and leave without trying the horse yourself.
If you get the green light, try the horse at the walk, trot, and canter. If you plan to trail ride or jump, ask if you can ride the horse outside the arena or hop him over a small cross-rail.
Many buyers wisely opt to try a good match a second time on a different day; this will help you make sure the horse is in the same mood about riding from day to day.
Kid's First Horse – Decision Time
Always have a vet do a pre-purchase exam on the horse before buying. If you already know a good vet from your barn, try to schedule her to do it. If the horse is too far away, have your trainer ask around and find a vet local to the area.
Don't use the current owner's regular vet; this could cause a conflict of interest. It's best to have an impartial one so that you get an unbiased opinion.
If the vetting doesn't turn up any major red flags, it's time to sign the papers to make the horse yours! If you've followed these steps, you'll have the best chance at a good match for years to come.
---
This article originally appeared in the September/October 2017 issue of Young Rider magazine. Click here to subscribe!