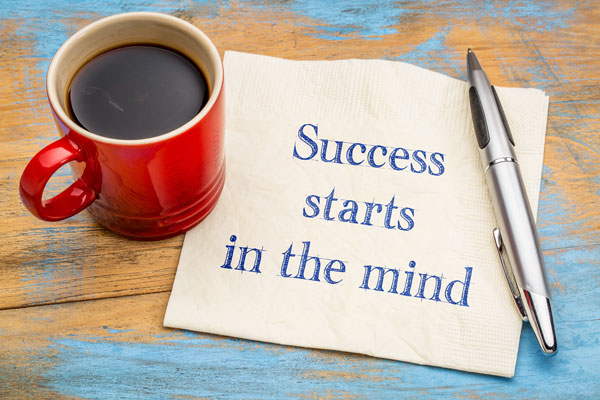 Success in the arena with your horseback riding starts with the right mindset. Riders can learn from athletes how to prepare for competition.
Professional boxer
Muhammad Ali
was once quoted as saying, "In the big leagues everyone has the ability. It always comes down to mind games. Whoever is more mentally strong—wins."
Olympian Michael Phelps followed a strict pre-race routine, which helped him win 28 medals in swimming. He followed the same well-worn stretching routine and wore his headphones poolside listening to music to fuel the moment to get his head in the game.
Sports coaches often say that mental preparation is 90% of the game. Developing an ability to cope with the psychological stress that comes along with elite competition—and competition in general—is crucial in the show pen.
"Mentally is how you beat most competitors," says Carla Wennberg, the St. Andrews University equestrian coach and instructor. Wennberg coaches the Intercollegiate Horse Show Association (IHSA) Team for the Laurinburg, North Carolina school. In IHSA competitions, riders randomly draw a mount a few hours before the competition. There is no time for warm-up or getting to know the horse.
"For us in catch riding, it is a must to control what you can control, so when you are riding you can focus on performing correctly."
Wennberg has taken a unique approach to recruit members to her team.
Each fall, she asks team members to scout out a classmate who might want to learn to ride to fill out the team's "beginner" roster. Athletes from other sports have become some of her top recruits. Two lacrosse players became IHSA national champions, and two soccer players earned top finishes at the year-end finals.
"Each of these riders was talented, but they were also willing to work hard," says Wennberg.
Horseback riding success in the show pen is a strategic blend of physical and mindset conditioning. These four tips can help you get in the "right frame of mind" and stand out in the ring.
Improve your fitness level.
Athletes know they can't excel without staying in shape. Riders spend endless hours developing fitness routines for their horses, but often skip athletic conditioning for themselves.
"Both players had great upper-body strength and just needed to learn how to stretch in the lower leg and heels," says Wennberg. "We change up our athletic training. Some nights it's stretching, others swimming, and other times lifting weights or playing basketball."
Strength and core training exercises can be done in just a few minutes every day. The benefits include improved confidence and performance through an improved seat and effectiveness of leg cues.
Practice the fundamentals.
Soccer players and football players run drills before ever stepping into formation. Wennberg takes that same approach by requiring team members to complete patterns on foot. That includes talking through each transition and maneuver and changing their stride to show a walk, jog, lope (on the correct lead!). It shows me as a coach their mental processing.
"We do this in practices and at shows," she says. "It gives them the confidence to perform the pattern work on a horse they really don't know."
Build Your Confidence
Events like western riding and over fences classes demand a high level of focus and the ability to let a mistake go. When a focused rider feels the horse moving too quickly in a pivot, rather than getting nervous, the exhibitor can react and cue the horse to slow the rotation before over spinning.
"The maneuvers in western riding come very quickly," explains Wennberg. "If you dwell on a bad stride or bad lead change that already happened, you won't be paying attention to the next maneuver at all. I have a routine for students to memorize and understand the pattern. Learning to use your eyes and a focus point will give the horse more confidence and a clearer message."
Positivity plays a key role in building confidence and having it (or not) can make or break an athlete's success. There is always room for improvement and constructive feedback so long as it is not negative.
"No one can speak negative comments, especially on a day of showing. If they do, they have to give me a dollar. It can add up," she says. "We work hard on positive energy. Not only horseback, but as a team and in life."
Review the day.
Football coaches spend hours analyzing tapes. Then they talk with their team about the flow of what was observed. This may be Wennberg's favorite tip for helping riders build upon their successes and failures.
"At a horse show, there was a gathering at the end of the day, and everyone had to participate," she shares. "We sat together discussing the day. I always do this with my riders. Each one has to tell me, in a group session, the best part of the day and the worst part of the day. It is great therapy for all of us to lift each other up and give positive feedback."
If you've ever had a change in mindset that improved your horseback riding, please share in the comments below.