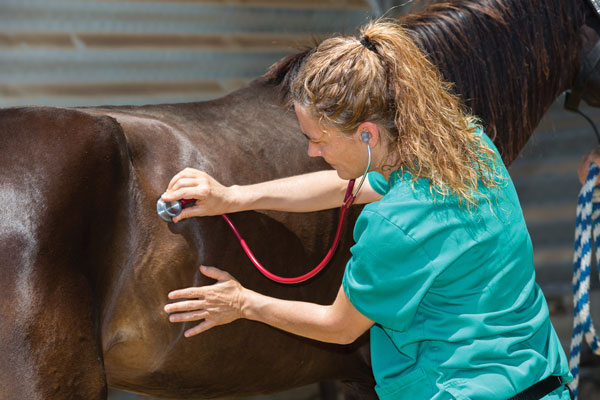 Insurance for horses may offer you peace of mind for that inevitable illness or injury so you will have the financial resources to provide treatment as needed.
Horse ownership, by its very nature, is fraught with financial insecurity from the moment we first plunk down our cold, hard cash to purchase a horse. What if he goes lame? What if he gets a disease? What if he colics? What if he takes a bad step?
For most of us, the uncertainties that come with owning a horse are frightening—we have a finite budget for horse care, so we do the best we can with what we have, making sure our horses see a vet and dentist regularly, are fecal tested for worms and are given the best hay we can buy. However, horses are notoriously accident-prone; even the best-laid plans to keep them safe can go awry.
Insurance Options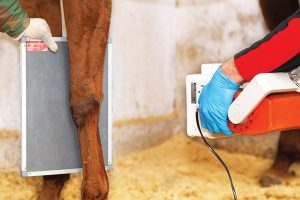 Any horse owner can be a candidate for an equine insurance policy, says Nick Strong, owner, president and agent of Old Colony Insurance in Lexington, Ky. Each coverage and policy is individually tailored to the specific horse, so exclusions and limitations may apply.
Mortality Insurance is comparable to a life insurance policy, with the owner as the beneficiary. This coverage is designed to cover the unexpected death of a horse for most any reason, such as accident, injury, illness or disease (subject to listed exclusions). Mortality insurance is considered essential coverage, and can also cover theft.
Once you have a mortality policy established, additional endorsements (an amendment to an existing policy that changes the terms or scope of the original policy) can be added to broaden coverage based on your needs or use of your horse. Some of the most common endorsements include:
Major Medical: This insurance for horses reimburses the horse owner for approved treatments, procedures, surgeries, diagnostics, post-op care, medications, and therapy due to accidental sickness, injury, illness or disease.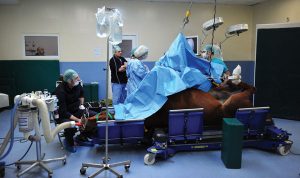 Surgical Only: This endorsement is more limited than major medical but more broad than basic mortality. If a horse requires a surgery to save his life due to accident, injury or illness, this option will cover the costs for the surgical procedures.
Colic Only: This is more limited than surgical but more broad than basic mortality. It includes medications, treatments, and surgical procedures specifically related to colic.
Loss of Use: An additional endorsement to consider if your horse is tasked with providing income, such as in a lesson program or from wins in competition or racing. Loss of use is determined if a financial loss is sustained because the horse has become permanently incapacitated.
Dollars and Cents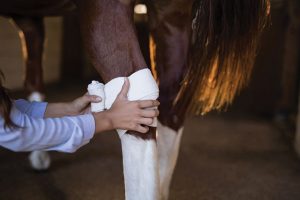 For many horse owners, budgetary concerns are top of mind. Though they would love to treat their horse like money is no object, at the end of the day, most owners are balancing horse care with other financial duties, like a home, cars, kids, other entertainment, spouses and/or parents.
Don't let assumptions about the cost of insurance for horses deter you from investigating your options, however.
"Depending on the type of coverage you select, annual premiums can be as low as $300," says Strong.
The cost of insurance is nominal when compared to the cost of horse care, including possibly paying for unexpected surgeries or replacing a valuable horse. "Depending on the coverage you need, premiums can be less than an entry fee to a horse show," he adds.
But first things first: Find a reputable insurance agency and agent who specializes in insurance for horses, says Strong. That agent can help you determine which coverages and programs will work best for you based on your possible risk exposures and objectives. There is no cost or obligation to ask questions or obtain quotes, Strong reminds horse owners, so ask away!
Agencies specializing in equine-related coverage have relationships with several insuring companies, depending on the coverage you're looking for. The agent will be able to place your policy with the company best suited for you, or they can provide you with all of the options available, Strong explains. It's important that at any point you ask about any words, provisions, exclusions and coverages you may not understand.
"It's important to understand what you're purchasing and how you're protected," he adds.
Common Questions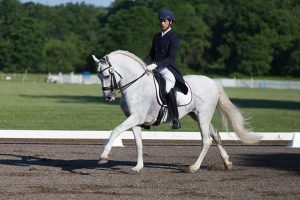 Who determines what my horse is worth?
The initial value of the horse is determined by the purchase price, Strong says. The use of the horse and its economic impact, which could include performance records, race earnings, breeding value and show earnings, can increase the horse's value over time. The policy limits can be increased or decreased to reflect the horse's current value.
Will the value of the horse increase insurance premiums significantly?
The only accurate answer for the cost to insure your horse is to call a reputable agent, says Strong, but typically horses with higher values ($30,000 and over) and those over the age of 15 may be subject to higher rates. Additionally, horses used for lower-risk sports (like dressage) tend to have lower rates than horses that are used as hunters, jumpers or eventers.
Does any type of insurance cover routine horse health care, like vaccinations?
Routine vaccinations, routine medications and maintenance are not items that would be covered under insurance for horses, says Strong. However, your mortality policy may assist financially in the event of unexpected accidents, injuries, illness or disease, if properly endorsed.
Therefore X-rays and diagnostics related to an illness, accident or disease could be covered and paid for by the policy, depending on the coverage.
At what age is a horse too old to insure?
Equine insurance is intended to safeguard your investment should your horse die prematurely or face unexpected health situations. Like life insurance, the older a horse gets, the more expensive the premiums can be because of an expected decline in health, Strong explains.
Most carriers will provide mortality coverage to horses up to age 14; rates will begin to rise after that. For most breeds, coverage begins to phase out between 16 and 20 years of age.
Can a horse have pre-existing conditions that preclude him from being insured?
All medical history is taken into consideration when you apply for coverage, says Strong. If your horse has a medical history of colic, for example, coverage may be offered if a full recovery has been reported and no further issues have occurred for 12 to 24 months (or for an otherwise designated timeframe), depending on the circumstances.
"Depending on the specific situation, policies may require an exclusion to a specific cause, like colic or another pre-existing condition," says Strong. These exclusions may eventually be removed if the incident is deemed no longer a factor for future incidents.
Will I have to ask for my insurance company's permission to euthanize my horse?
"If a veterinarian believes there is/was a chance to save the horse, that is the course of action to be taken," explains Strong. "Before a decision is made to end a horse's life, insurance companies require notification and consultation. In most cases, mortality claims will not be paid if the horse is euthanized without the approval of a vet or meeting the AAEP standards."
A reputable equine insurance company has an agent available 24/7, and emergency contact information is made available to all clients.
"Never hesitate to reach out for advice or consultation, no matter the time," Strong advises.
The Pros and Cons
Purchasing insurance for horses can bring peace of mind to horse owners. Knowing you can financially afford to provide a life-saving surgery or procedure on an insured horse can alleviate some of the stress of equine ownership and can help safeguard you against financial and emotional loss.
Any negatives that could occur come from failure to understand your policy and its coverage. Communicate with your agent on anything you may not understand; purchasing the wrong coverages can negate your intentions. It's vitally important that owners know their options, Strong says.
Multiple factors will play into your decision to insure your horse. There are endless ways a horse can harm himself; insurance is one more way to protect your horse and your wallet.
The advice and options offered in this article do not and are not intended to constitute equine insurance advice; it is provided for general information purposes only. Please contact an equine insurance agent for specifics relating to you and your horse.
Special thanks to Nick Strong and Lauren Fitch of Old Colony Insurance in Lexington, Ky.
This article about insurance for horses appeared in the March 2021 issue of Horse Illustrated magazine. Click here to subscribe!