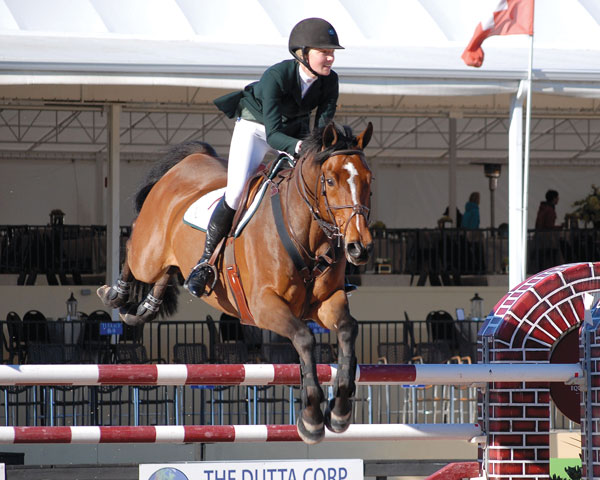 It's not every day you get to interview your equestrian idol. But that's just what 2019 Young Rider Advisory Board member Lila did! Lillie Keenan is a 23-year-old grand prix jumper from New York, N.Y., who made her international debut at just 18 years old. At 17, she was named USEF Junior Equestrian of the Year.
1. What are your 5 favorite things in your tack box?
My boot polish kit, sticky spray, Cavalor Fruities horse treats, my Amerigo saddle and photos.
2. Who do you look up to in and out of the horse world?
In the horse world, I look up to my coach, McLain Ward, as well as other top riders, including Beezie Madden, Laura Kraut, Steve Guerdat and Kent Farrington. Outside of horses, I look up to my mother and father. I also admire Melinda French Gates and Jane Goodall.
3. Since you were little, who is your all-time favorite horse or pony?
I cannot pick a favorite! Though I always loved to watch Sapphire.
4. What was the best ride you have ever had?
It's hard to pick the best ride I ever had, but I think it's also important to appreciate the more difficult rides I have had for what they have and continue to teach me.
5. Growing up, what was your favorite horse book?
As a young girl, I loved reading all of the Saddle Club series.
6. Have you ever ridden cross-country or through water? Do you enjoy those kinds of rides?
I have never jumped cross-country, but I've ridden through water. I really enjoyed that experience, and I continue to be amazed by the unbelievable things these animals do for us.
7. If you ever decide to stop riding professionally, what would you do?
I don't know what profession I would pursue exactly, but I would first go back to graduate school. I know horses would always be a part of my life.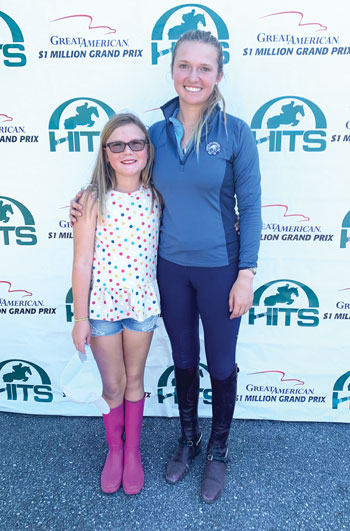 8. How do you balance schoolwork and riding?
I'm very happy to say I just finished up my finals in my senior year at Harvard. I learned to balance my schoolwork and riding career from when I was in middle school. I think the balance actually pushed me to excel more in each pursuit. I learned to manage my time so I could focus on whatever I was doing in the moment, and I learned the importance of prioritizing my tasks.
9. How does learning proper equitation help you as a jumper?
The lessons I grew up learning in equitation provided the foundation for my jumper career. When you watch the best riders in the world, especially those from America, a base in correct equitation provides them that edge when the difference of 1/100th of a second can determine between a gold and silver medal.
10. Any tips on helping to avoid refusals?
I think the most important strategy is to ride with confidence. That's easier said than done, but forward and correct riding with contact will give the horse and rider confidence.
11. What do you do to help calm your nerves before going into the ring?
I review my plan for the course and pat my horse. Having a routine gives me comfort and settles any nerves.
12. Did you ever do a summer horse camp?
When I was 6 years old, I spent every day in the summer at Claremont Riding Academy. I loved brushing and caring for the ponies even more than riding them.
13. Do you exercise away from the barn?
It's important to cross-train, which my mother taught me from a young age. I like to try different workouts and recently tried Pilates, which I liked a lot.
14. What are your horses' favorite treats?
My horses love carrots and apples (except Be Gentle, who doesn't like apples), Cavalor Fruities, and Polo mints.
15. Did you save your show ribbons from when you were little?
I saved the most important ribbons from when I was riding ponies, and my mother has some framed with pictures from the biggest events.
This interview with Lillie Keenan appeared in the January/February 2020 issue of Young Rider magazine. Click here to subscribe!