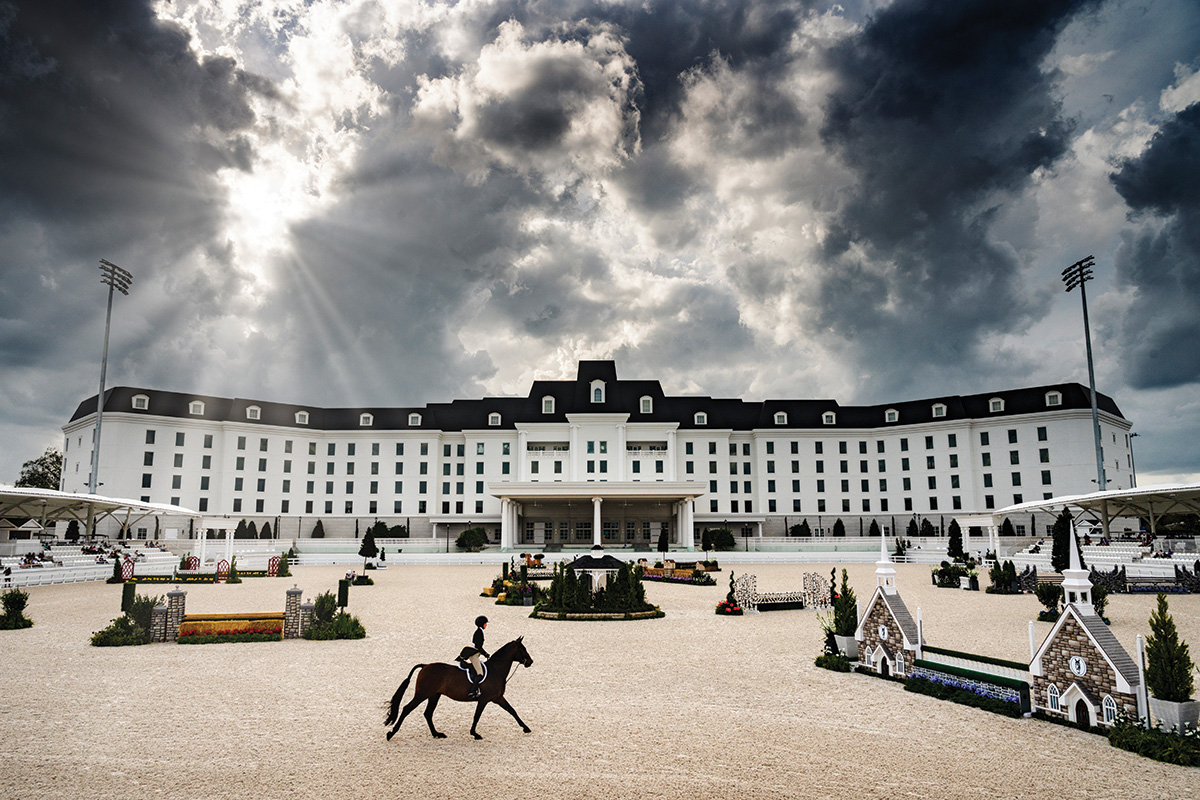 For equestrians, the "most magical place on earth" isn't found in Orlando, Fla., but a couple of hours north. Known as Horse Capital of the World, Ocala/Marion County is home to a staggering variety of breeds, world champions and hundreds of breeding and training farms. It's also the site of the stunning new World Equestrian Center Ocala (WEC).
Hailed as the largest indoor/outdoor equestrian facility in the world, this unparalleled facility provides a no-expense-spared approach in a magnificent setting complemented by meticulous management.
The venue's slogan, "Quality. Class. Distinction," cannot be accused of exaggeration.
Relocating to Ocala
Although he's competed in at least three dozen countries, Sharn Wordley says he's never been to another facility like WEC. A top-ranked international grand prix show jumper who is originally from New Zealand, Wordley moved to the U.S. in 2004.
"Not only do they have the best facility in the world, they also have the best attitude in giving you a fantastic product," says Wordley. "It's all, 'How can we help you?' The footing is fantastic, the stabling, the rings, jumps, organization and the willingness to make the experience second to none are different from every other horse show I've come across before, especially in America. It's an extraordinary feeling there."
Wordley sold his place in the ritzy equestrian playground of Wellington, a three-and-half-hour drive southeast, and bought a farm in Ocala, just a few miles from WEC.
"We moved our whole operation here, and the reason we came was because of WEC," he says. "So many people are doing that; Ocala became a great place to base out of."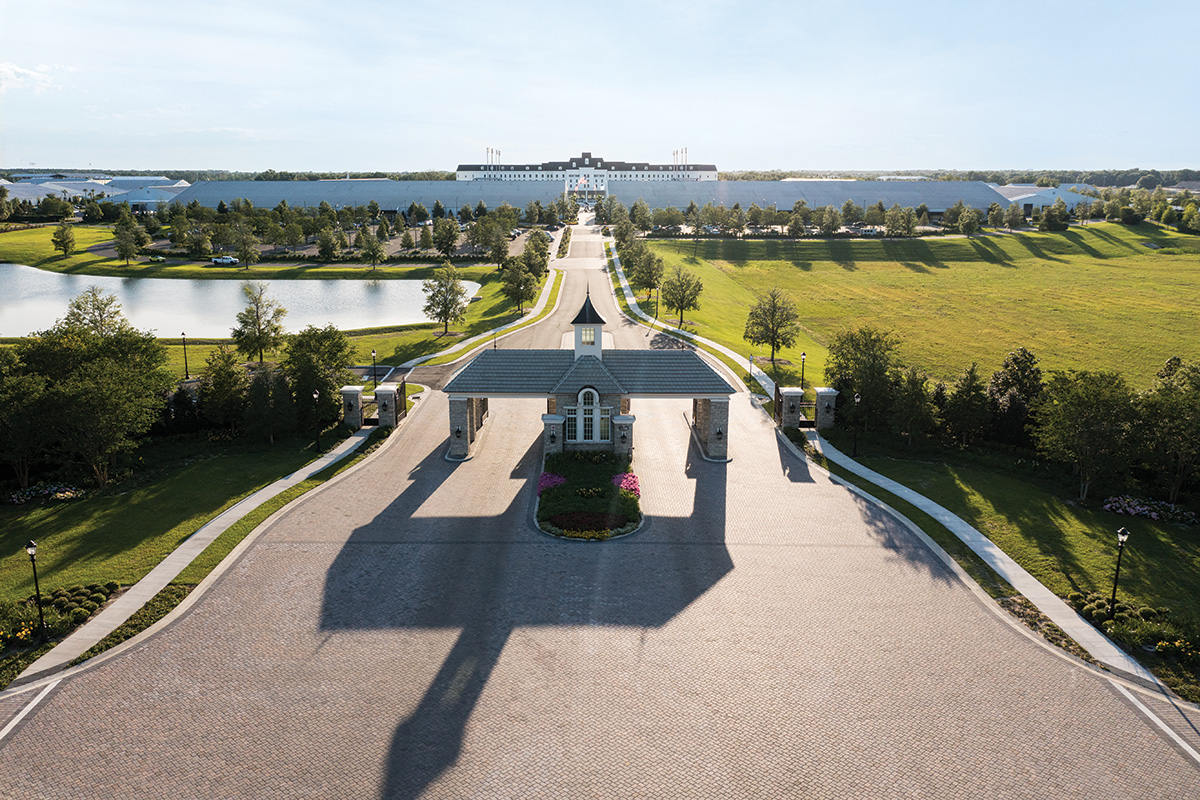 A champion hunter rider, Amanda Steege is also respected as a trainer of both professional and amateur hunter riders.
"We spend the winters in Ocala and have been coming here since 1998," says Steege, who is in Florida from November 1 through May 1. Her Ashmeadow Farm is based in California and New Jersey the rest of the year.
Steege has shown at WEC since it opened, and she is outspoken about the venue's amenities.
"We love the large, permanent stalls that are matted," she notes. "Having wash stalls indoors makes it so much nicer for the horses and staff taking care of them."
Steege points out that at some venues footing is not consistent in all rings. This is not the case at WEC.
"There is no bad ring at WEC," she says. "All the rings are quality, and the footing is perfect. The longing and schooling areas have the same footing as the actual show arenas. You're only showing a few minutes a day and the rest of the time you're working and preparing, so it's a really nice benefit to have perfect surfaces for this."
Steege also appreciates being able to ride inside during inclement weather. As a trainer who regularly has clients coming in, she finds that having a hotel and restaurants on site is a huge perk for them and their families.
For the Humans
Horses aren't the only ones who stay in style at WEC. The luxurious 248-room Equestrian Hotel opened in June 2021 and includes a fitness center, spa, salon, and a high-end steak house.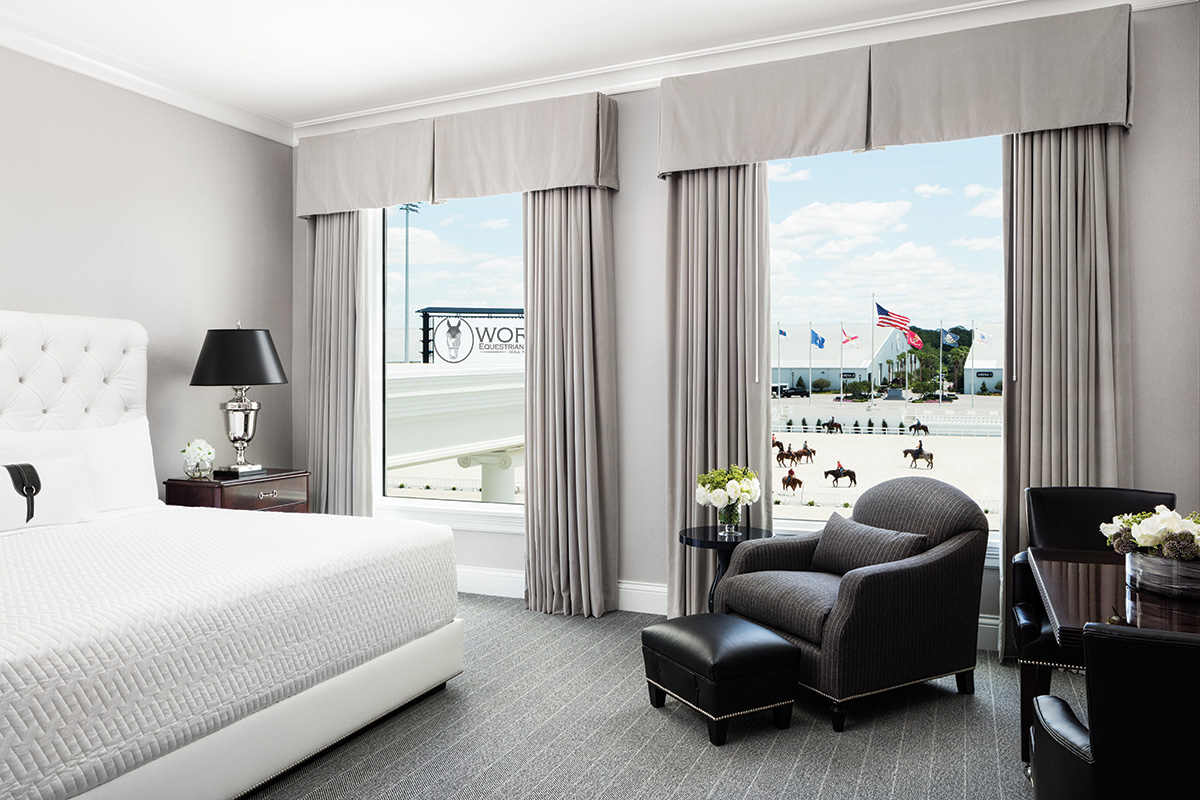 Expected to open in mid-2024 is a second on-site hotel with almost 400 pet-friendly rooms, the majority of which will be suite accommodations.
WEC offers multiple on-site shopping and dining options, including eight restaurants. Eateries aren't just for hotel guests and horse show exhibitors—they're also open to the public.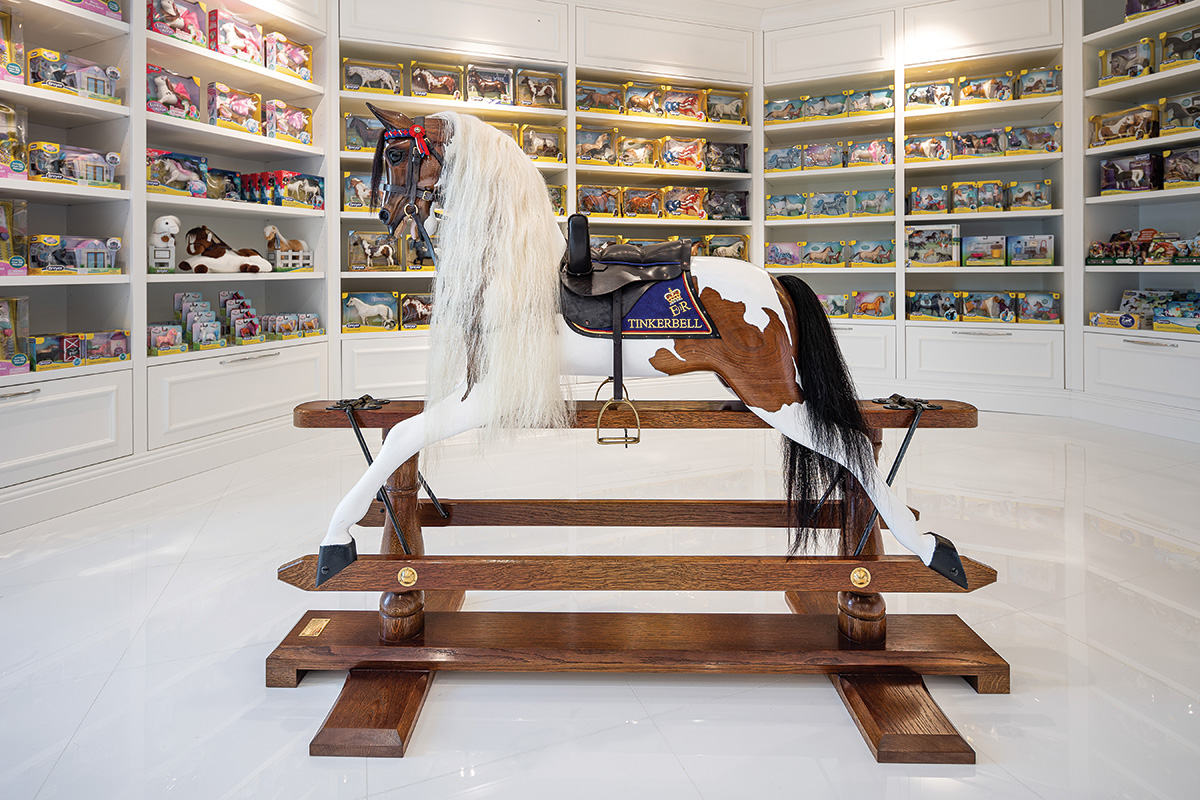 Vision Becomes Reality
The magnificent venue that is WEC was the vision of the Roberts family, a horse-loving clan originally from Ohio.
"My mom was passionate about horses—we grew up riding Quarter Horses and rode in 4-H all the way up to Quarter Horse Congress," says Roby Roberts, CEO of WEC and R+L Carriers, which began in 1965 with one truck and grew into a global freight transportation and logistics company.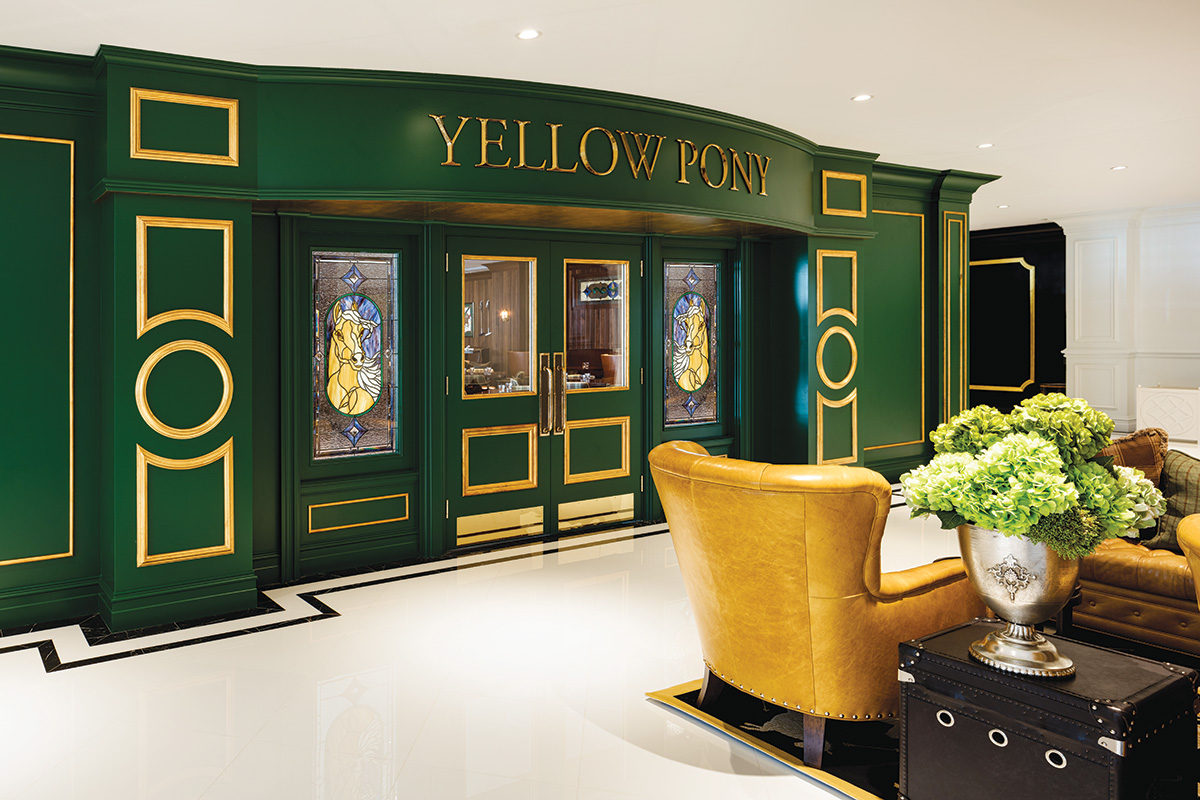 To address the lack of show places in southern Ohio, the family built Roberts Arena in Wilmington. For decades, they operated it as "The Showplace of the Midwest," a popular destination for AQHA and other breed shows. Roberts Arena was rebranded as the World Equestrian Center in early 2016.
Their Ohio facility was the spark to create a much larger, even more grand venue in Ocala. The Roberts family already knew the area well: They bought a 1,000-acre farm there in the late 1990s to launch their Quarter Horse breeding operation.
English, Western, and More
WEC officially opened on December 12, 2020, and hosted its first horse show beginning January 5, 2021. In its first full year of operations, 36 WEC-owned shows were held at the venue.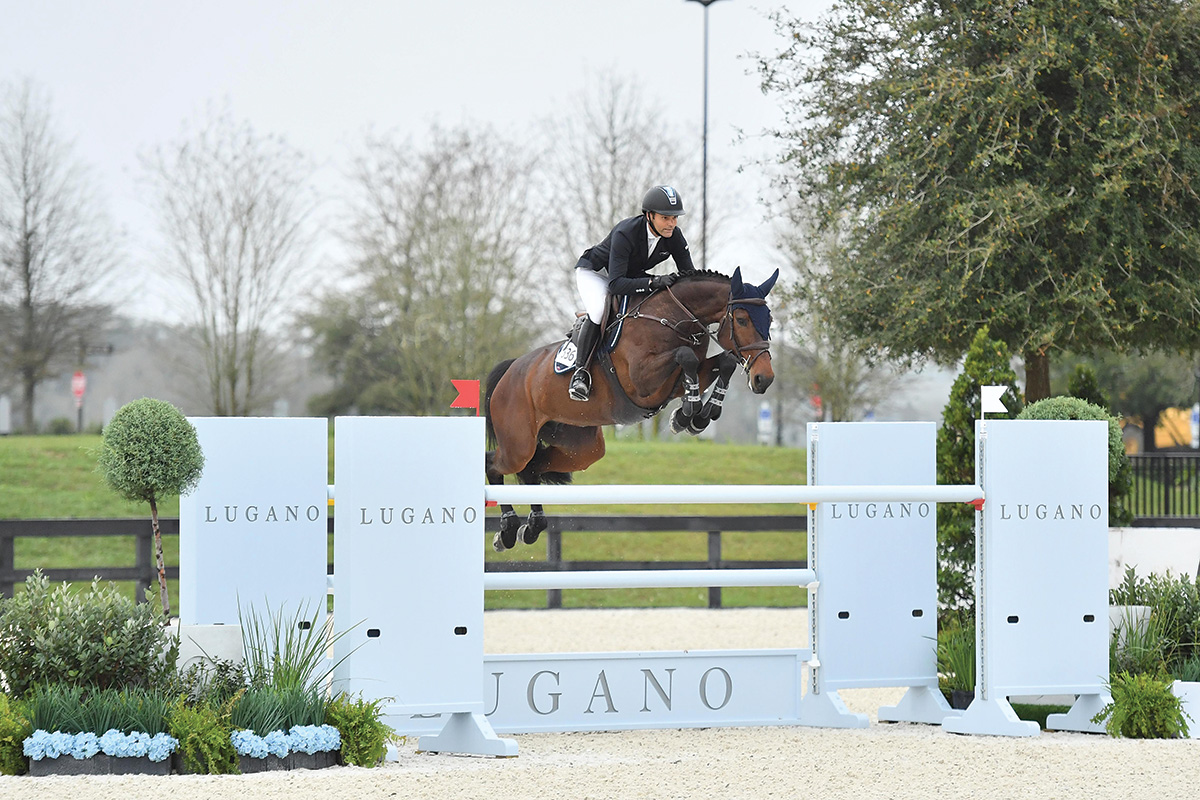 Since then, WEC has hosted the nine-show WEC Dressage Series and two brand-new WEC Quarter Horse shows: A Sudden Impulse NSBA & Futurity and The Championship show, a month-long event featuring reining, barrel racing, ranch classes, western pleasure, halter classes and more.
In February 2021, WEC hosted the Premier Equitation Cup, an equitation event for elite Junior riders, where the winner received an SUV. The venue held a Youth Challenge class for western riders at the Championship Show, where the winner won a new truck.
Many shows also leased the facility, such as the Arabian Sport Horse Nationals, the Ocala International Horse Show, the Paso Fino Horse Association's Grand National Championship Show, and the Tom Powers Triple Challenge Futurity.
Thanks to its expansive amenities, WEC isn't limited to horse shows. Among specialty events held in 2021 were the Golden Retriever Grand Nationals, bull riding, benefit concerts, the Ocala Food & Wine Festival, Oktoberfest, and a five-week-long Winter Wonderland.
The venue's massive size allows it to host different events simultaneously. Its 2022 schedule included a draft horse show, New Year Paso Fino Festival, the Peruvian Paso World Show, the National Collegiate Equestrian Association Championships, the American Invitational and the Feathered Horse Classic.
At any one time, there are typically 3,000 people on-site attending events.
On-Site Vet Clinic
Slated to open in late spring 2022 is a 40,000-square-foot veterinary hospital that will accommodate both large and small animals. As part of a strategic alliance between WEC and the University of Florida College of Veterinary Medicine, the facility will be known as the UF Veterinary Hospital at WEC and will be open to the public, as well as to WEC exhibitors.
Equine services available at the facility will focus on sports medicine, diagnostic imaging and rehabilitation. Small animals can receive both urgent and primary care, with the goal of expanding outpatient specialty services for both horses and small animals.
Satellite Facility
In 2021, the Roberts family bought The Ocala Jockey Club, a nearly 1,000-acre parcel in the northern part of the county, about a 30-minute drive from WEC. With its rolling hills and panoramic setting, the property has hosted eventing competitions for years.
"The Ocala Jockey Club brought a combination of training, competition and elegant hospitality to the venue that is in line with our World Equestrian Center vision," says Roberts. "Through this acquisition, we aim to continue those traditions of great sport and grand entertaining, while investing in the future of equestrian sports in Ocala."
Renovations are currently underway to enable the facility to host weddings and special events under the World Equestrian Center brand of hospitality management. Once finished, the facility will be known as The World Equestrian Jockey Club.
By The Numbers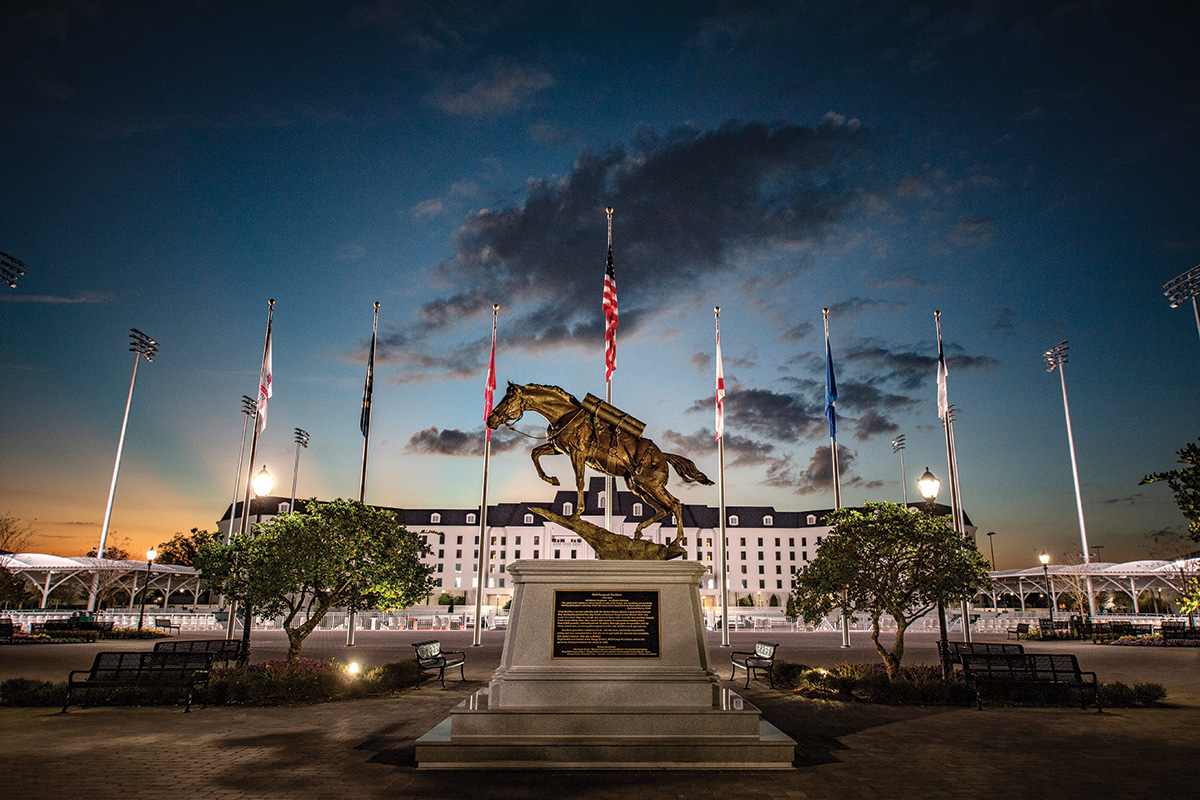 ◆ WEC is a 378-acre showplace surrounded by additional acreage for future expansion. All told, the Roberts family owns about 6,000 acres in the immediate area, including the adjacent Golden Ocala Golf & Equestrian Club.
◆ WEC boasts 5 spacious climate-controlled indoor arenas and 22 outdoor show rings, all containing custom-blended synthetic footing to provide cushion while reducing dust and enhancing drainage.
◆ A centerpiece of the facility is the 145,000-square-foot Grand Outdoor Arena, which has covered grandstands on three sides and two 30-by-60-foot Jumbotrons.
◆ The venue's cross-country course was designed by Captain Mark Phillips, Olympic gold medal-winning rider for Great Britain.
◆ WEC can accommodate more than 3,000 horses on the property.
◆ There are 25 air-conditioned barns with a total of 3,000 concrete block stalls outfitted with a patented shock-absorbing stall mat system. There are also 250 turnout paddocks.
◆ WEC also offers miles of hacking trails with all-weather, custom-blended footing, allowing riders to exercise their horses outside the arenas.
To learn more, visit the WEC website.
This article about World Equestrian Center Ocala appeared in the May 2022 issue of Horse Illustrated magazine. Click here to subscribe!