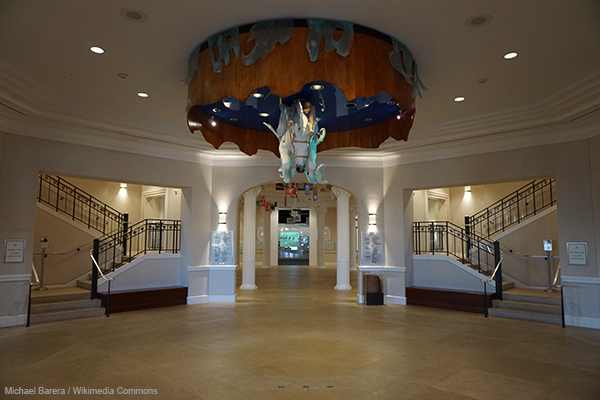 The National Cowgirl Museum and Hall of Fame is a must-see destination in Fort Worth, Texas. Since its opening in 2002, just beside the historic Will Rogers Equestrian Center, the museum has paid tribute to the women who shaped our western heritage. On March 9, after completing an extensive $5.5-million renovation, the museum's second floor has reopened, featuring a brand-new exhibit called "It's Never Just a Horse."
Walking up stairs surrounded by walls adorned with horse-themed Hermès scarves, visitors enter the second floor. Laid out in a spacious design that highlights the unique relationship between women and horses, the floor showcases many Cowgirl Hall of Fame inductees.
Modern Flair
You may be surprised by such a modern design for a museum focused on iconic western women and history. The 33,000-square-foot, two-story museum—and the second floor in particular—tells traditional stories in a non-traditional way.
It's Never Just A Horse features five "islands" of artifacts centered around the following themes: ranching, competing, healing, business and inspiring. In addition, visitors can peruse multimedia screens at each island featuring hundreds more artifacts, photos and information. 
Some of the latest displays include the saddle Kit Harington used while portraying Jon Snow in the HBO series Game of Thrones; the saddle is on loan from horse master and 2016 Cowgirl Honoree Camilla Naprous. Other artifacts include Wonder Woman's actual costume (Camilla trained the horses for that film as well), sparkling parade saddles, Native American regalia and much more. You'll find saddles, spurs, tack, trophies, rare photos and many other items that emphasize the partnership between women and horses.
Twice an hour, the walls will change from scenes of several ranches—complete with horses, cattle and beautiful terrain—to an exciting experience where the room darkens and the walls are filled with video of life-size horses kicking up their heels. You'll feel as if you're at the center of a herd that's snorting and prancing all around you.
An immersive digital experience designed by Ideum in the Western Design Room allows you to design your own horse, western shirt and boots on a 65-inch multi-touch table. Each element you select is projected on the walls surrounding this exhibit, coloring the space with bright hues, tooled designs, and other features. 
For example, as you're creating a fun pair of boots, you'll learn about the inspiration for the tooling, materials, and other features of the boot that have been inspired by Cowgirl Honorees, such as Fern Sawyer, Tad Lucas and Connie Douglas Reeves. You can take a photo of your completed design displayed across the walls. With the interactive experience, this exhibit is particularly engaging.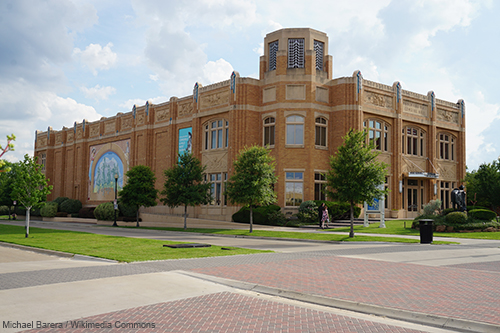 Something for All Ages
Little cowpokes will enjoy testing their grit with a mechanical bucking bronco. A green screen makes you look like you're just out of the chute at a historic rodeo arena. If youngsters aren't ready for a moving mount, they can step onto a stationary horse for more sedate photo opportunities. The room is adorned with a dazzling array of decorated cowboy hats sure to inspire cowgirls young and old.
"Our celebration and examination of the horse shows the many ways the horse has been a partner, muse, teacher and source of inspiration for all of us," says Diana Vela, Ph.D., associate executive director of exhibits and education. "Additionally, we are able to showcase our extraordinary Honorees through the stories of some incredible horses." 
If You Go
The Cowgirl Museum, located at 1720 Gendy Street, is offering extended hours the third Friday of each month from now till December 20, including cowgirl cocktails from 5 p.m. to 7 p.m. 
Regular hours are Tuesday-Saturday from 10 a.m.-5 p.m. and Sundays from noon-5 p.m. Adult admission is $12, with special rates for seniors, military and first responders and children ages 4-12. Children 3 and under are free with paid admission. Group rates available. For more, visit cowgirl.net. 
ABIGAIL BOATWRIGHT is a freelance writer and photographer based in Texas.
---
This article originally appeared in the July 2019 issue of Horse Illustrated magazine. Click here to subscribe!