This past Sunday I judged my first county-rated show of the year. I thought I'd take some notes and snapshots to document my day. This way you can get a better idea of what it's like to be a judge like me.
5:28 a.m.: For some miraculous reason I have yet to comprehend, I once again awaken a couple of minutes before my alarm goes off. I take a hot shower to get my mind cleared but unfortunately I start to doze off, whacking my forehead on the tile wall. Good thing I can do a comb over with my bangs.
6:00 a.m.: I'm judging a hunter/jumper show so I need to dress in nice sportswear. But I have long arms like an ape, which means the only long-sleeved blouses that fit me are western wear shirts. I stand in my closet, trying to decide which one looks the least "cowgirlish." I opt for the light blue plaid one.
6:30 a.m.: I head outside and feed Wally. I give him a pat and promise I'll spend time with him tomorrow. As if he cares. All he wants is his breakfast.
7:00 a.m.: I probably won't have time for lunch—nor will I want to eat whatever's being served—so I consume what, in my mind, accounts for a hearty breakfast. I zap a small frozen quiche in the microwave and gulp a can of Coke and a handful of gummi bears.
7:30 a.m.: It's an hour before the show is supposed to start. I begin the drive to the showgrounds. It's located in an upscale community about 30 minutes west. I pop in a ZZ Top CD and turn it up full blast.
8:00 a.m.: I arrive precisely on time. It's a mild, sunny spring morning, and the flowers are in bloom. It's such a lovely setting. I'm sure it'll be a good day.
8:05 a.m.: I reach the entry booth and run into Rory Gibbs, the judge for the other arena. She likes judging jumpers and I do not. I like judging the little kids and the timid adults and she does not. We both laugh and figure we're happy with our assignments.
8:07 a.m.: The show manager reveals that there are a few "technical glitches" so the show will start late. The computer has crashed so they can't access the pre-entries that were done online. The printer is down so they can't give us any scorecards just yet. And the arenas need to be dragged but the keys to the tractor are missing.
8:08 a.m.: I smile. I laugh. I say, "Oh well, it's a horse show. These things happen." But what I'm really thinking is, "Dang! I could've stayed in bed longer!"
8:15-8:40 a.m.: While sitting in the judge's booth, still waiting for the show to start, I end up in a one-sided conversation with the on-duty EMT. He shares that he is actually a cement contractor, but decided to diversify when the economy began to tank. So he not only got his EMT license, but he also started his own private security agency. Just to confirm this, he hands me all three of his business cards. I figure, what the heck. If I ever need a cement driveway poured just after I've broken my arm because some mysterious person is stalking me, then I have just the guy who can help me.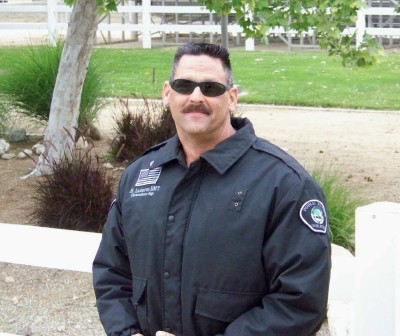 9:30 a.m.: The show officially begins, 90 minutes behind schedule.
11:45 a.m.: I am deep into the crossrail division. It pleases me that all of the kids seem to be mounted on suitable horses and ponies. Their basics are good, they're turned out well and they come into the arena promptly.
11:48 a.m.: For about the 537th time in my life I ponder, "Why didn't I ever get a fancy pinto pony when I was a kid?"
12:47 p.m.: We take a short break to water the arena and I head to the bathroom. You have no idea what it means to me that the bathroom facilities are enclosed. Compared to the typical stinky port-o-potty planted out in the open, this is a veritable oasis. There's even running water. And a sink! It's the little things like this that brighten a judge's day.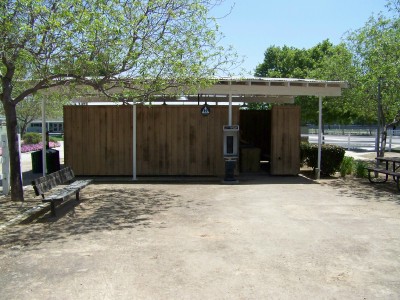 1:30 p.m.: Judges rarely go out into the arena anymore and interact with the exhibitors. It's kind of against USEF protocol. But I figure a lot of these riders are here to learn. So while the Green Rider division is lined up for their ribbons in an equitation class, I hop out of the booth and stroll into the arena. I'll share some quick huntseat equitation pointers with each rider. Me in my blue plaid Roper shirt with the pearl snap buttons.
2:20 p.m.: Okay, so my breakfast is not exactly sticking with me for the entire day. I'm famished. I am now scrounging through the lunch sack my announcer, Natasha, brought along for the day. She's a really nice gal, but why didn't she pack something more appetizing than granola bars and Cheetos? And, by the way, who thinks that's a good pairing? Do congealed oats and salty powdered cheese really complement each other?
2:30 p.m.: While the ring crew raises the jumps I jog up to the lunch table located under a gazebo. The lunch lady is so nice. She offers me a ladle of her famous homemade chili. I'm not sure how my hypersensitive stomach will deal with that. So I pass. But I do grab a handful of mints on my way back to the judge's booth. Don't those go with Cheetos?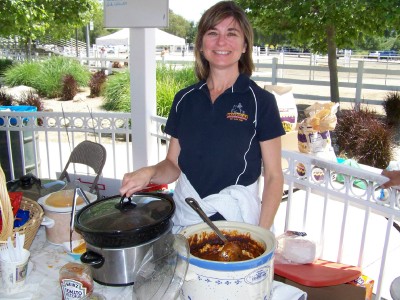 3:10 p.m.: There are a bunch of non-judged schooling rounds to get through before the adult amateur classes start. Some of the competitors use these rounds to warm-up for their classes. In other instances a trainer is in the saddle, coaxing a green or naughty horse around the course. I pop a mint into my mouth and chomp on it while watching one high-headed, rambunctious gelding scoot over the jumps. At the stone wall he spooks and launches from about 6 feet away. I can't help myself. I gasp aloud and nearly inhale the mint. Now you understand why I don't like judging jumper classes.
3:45 p.m.: I swear, if I see one more horse cross-canter or miss its flying lead change on the rollback turn in this huntseat medal class I'm going to scream!
4:10 p.m.: There's this really cute bay mare in the adult amateur classes. She floats across the ground and jumps with great style. She's got four white stockings and a wide blaze. She reminds me of Barbie, the fancy Hanoverian mare my mom raised and that I won so much on. In fact, on my scorecards I scribble "Barbie" next to the mare's number in every class, so I can differentiate her from the sixteen other bay horses in front of me. But wouldn't you know it. Horse Show Barbie either misbehaves or has one bad fence in every class. Work with me Horse Show Barbie, work with me!
4:30 p.m.: The equitation class in the arena has several really competent riders. I can't decide how to place the top three girls. So it's time to instigate the deal breaker. I tell Natasha to ask the riders to sit the collected trot. After a few moments I tell Natasha to ask them to canter. Only one of the girls has her horse truly on the bit and listening to her aids. She strikes off crisply into a cadenced canter. And thus I have my winner.
5:10 p.m.: I'm finished! The ring crew is already breaking down the jumps. Natasha and I pick up the walkie-talkies and the clipboards. I have someone snap a photo of us. Only afterward do I realize that at some point during the day I rolled up my shirt sleeves. So much for the whole long sleeve/western blouse dilemma.
5:20 p.m.: I have my paycheck in my hand. I thank the show staff for hiring me. The manager assures me that she'll call me for another assignment and adds, "Everyone loves you!" That really made my day. Well, that and the nice bathroom.
Back to Life with Horses