Love them or detest them, chances are a pony has contributed to your love of horses. Many of us had our first ride aboard a pony (I know I did) and experienced our first injury due to a naughty pony (me again).
While we might have ambivalent feelings toward the little beasties, there's no doubt that ponies love being ponies. And why shouldn't they? Ponies have conquered plenty of humans either through outright intimidation or by utilizing the charm inherent in a sweet face and petite constitution. This concept intrigued me, so I spent hours interviewing countless ponies so I could understand how they view the world. And thus I present this list of comments, straight from the mouths of ponies: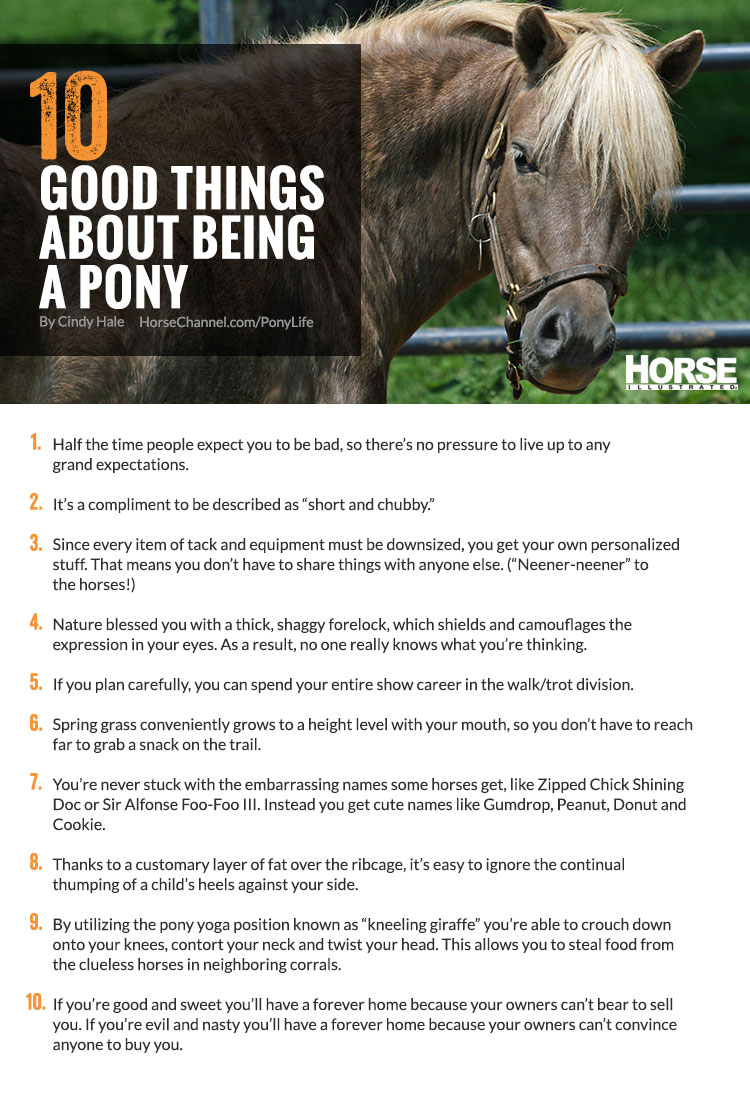 See? There are indeed plenty of reasons why it's good to be a pony!
Back to Life with Horses