Losing momentum due to life's many energy and time drains is difficult enough to cope with—family demands, work stress and personal hardships can disrupt everything—but it's even more heartbreaking when this happens to horse owners. The loss of dedication and interest can create guilt and emptiness for us, but it also impacts the horse, who is an innocent bystander. If this rings true for you, it might be time to take steps to make barn time fun again.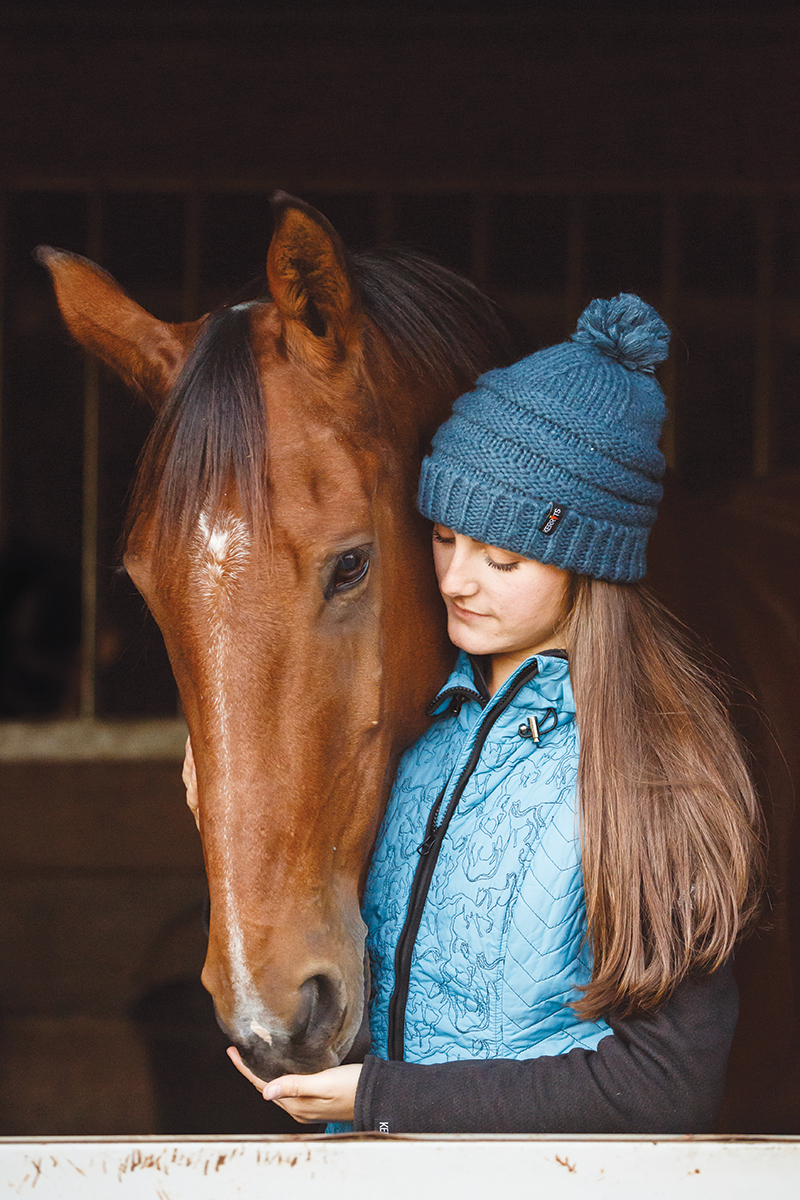 An honest evaluation gives insight into why the responsibilities of the barn, horse and other life stresses seem unbearable. Thinking about the strenuous duties, both mentally and physically, you can talk yourself out of just visiting your horse—let alone the energy to catch your horse and collect your gear, groom him, tack up, and ride.
Finding Your Purpose
Mental skills coach, equine sport psychologist, and author Tonya Johnston, M.A., says that if we sit down and ask ourselves "why?", we should be able to answer that question and find out what drives us to be an equestrian. 
"Your WHY can change depending on what your needs are at the time or perhaps for your future," says Johnston. "Sometimes you need a more peaceful, less goal-orientated view when it comes to riding. Sometimes the social outlet to be with like-minded barn friends will help redefine your WHY. Answering your WHY will also shed light on other things that may be blurring your barn vision, such as feeling a bit depressed, having new aches and pains that make riding hurt, mental fatigue and trouble focusing during your ride, and problems communicating with your instructor and horse. It should trigger you to ask for help from a medical professional, a mental coach, or friend, or to find a new trainer or boarding facility before the issue becomes too big to handle." 
She says that setting small, tangible weekly goals that make it easier to see your accomplishments will make your WHY more meaningful.
"I call these performance goals, remembering it's fine to adjust these as you go through the ebb and flow of your busy life, allowing flexibility and making an effort to bring back the fun in and out of the barn," says Johnston. "Take a step back and reframe your priorities—if you have family issues, you're not sleeping well, or you have a big commitment at work—then change your goals to accommodate how horse time fits in best over these times." 
For example, instead of spending five rushed evenings a week at the barn not being fully present, set the goal to three evenings with quality rides. Setting achievable goals can help make barn time fun rather than stressful.
Delegating Responsibilities
Janet Sasson Edgette, PsyD, is an equestrian sport psychologist and author. She says that taking accountability for how you prioritize your time is crucial to making barn time fun.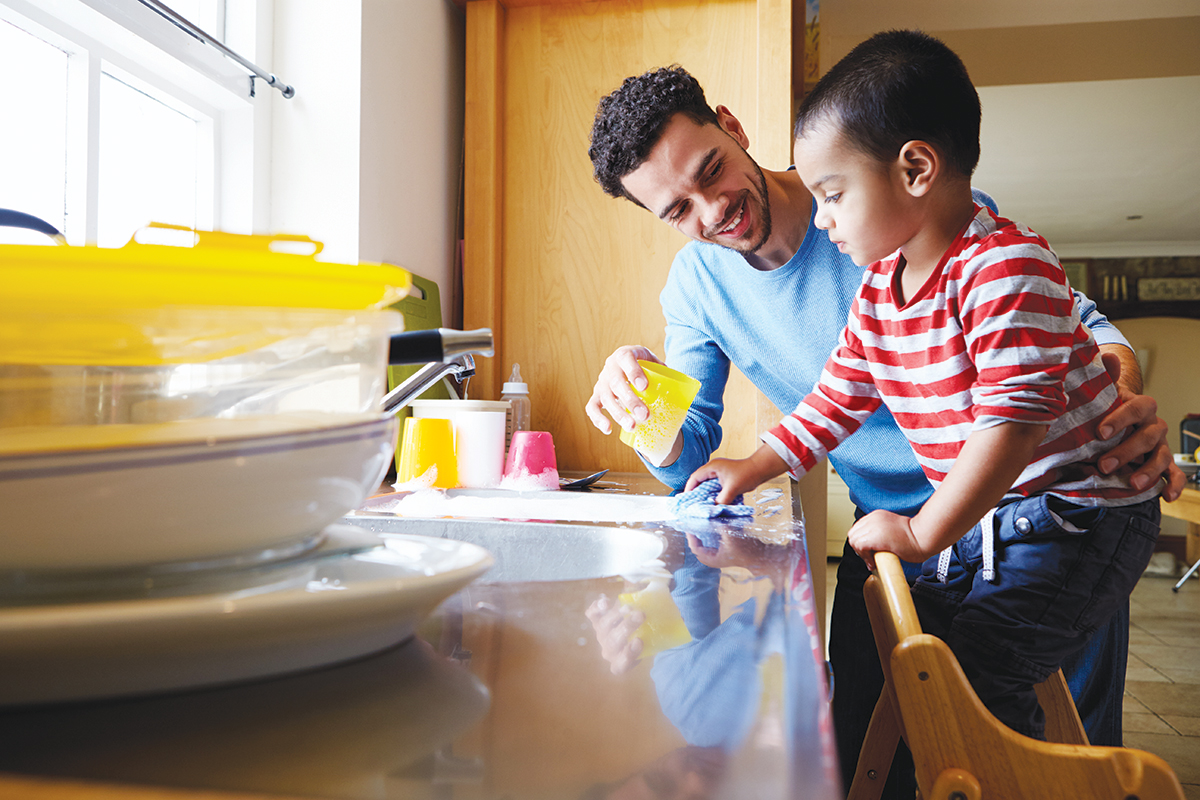 "It's important to look at the different facets of riding, horse ownership and life outside the barn separately so you can figure out what's working and what's not," she says. "Going home at the end of a long day of work and riding and finding that you have hungry kids or trash that still needs to go out can make you wonder whether you have room in your life to ride. This would be the time to rally your family members together and hold them accountable for their role in keeping the household running without relying totally on you. It could mean less resentment for you, in addition to more barn time or guilt-free rides, because you know the housework and errands aren't just sitting there waiting for you."
People who struggle to set limits, worry about disappointing others, or like being the go-to person need to realize what those habits are costing them, she explains. 
"Not only does this give you unrealistic expectations for yourself, but it invites people to ask you and expect more of you," says Sasson Edgette. "Boundaries remind you and others that there are limits to how available you are or how generous with your time and energy you want to be. Exercising your right to say 'no,' or 'I'm sorry, I can't help you this time,' can be used in all life's aspects—work, social life, family and the barn."
Taking a Breather
Feeling depressed about the non-riding aspects of your life can bleed over and make it hard to muster the energy to enjoy barn time. However, concentrating on what you can change and developing a perspective on those things that you can't may feel impossible.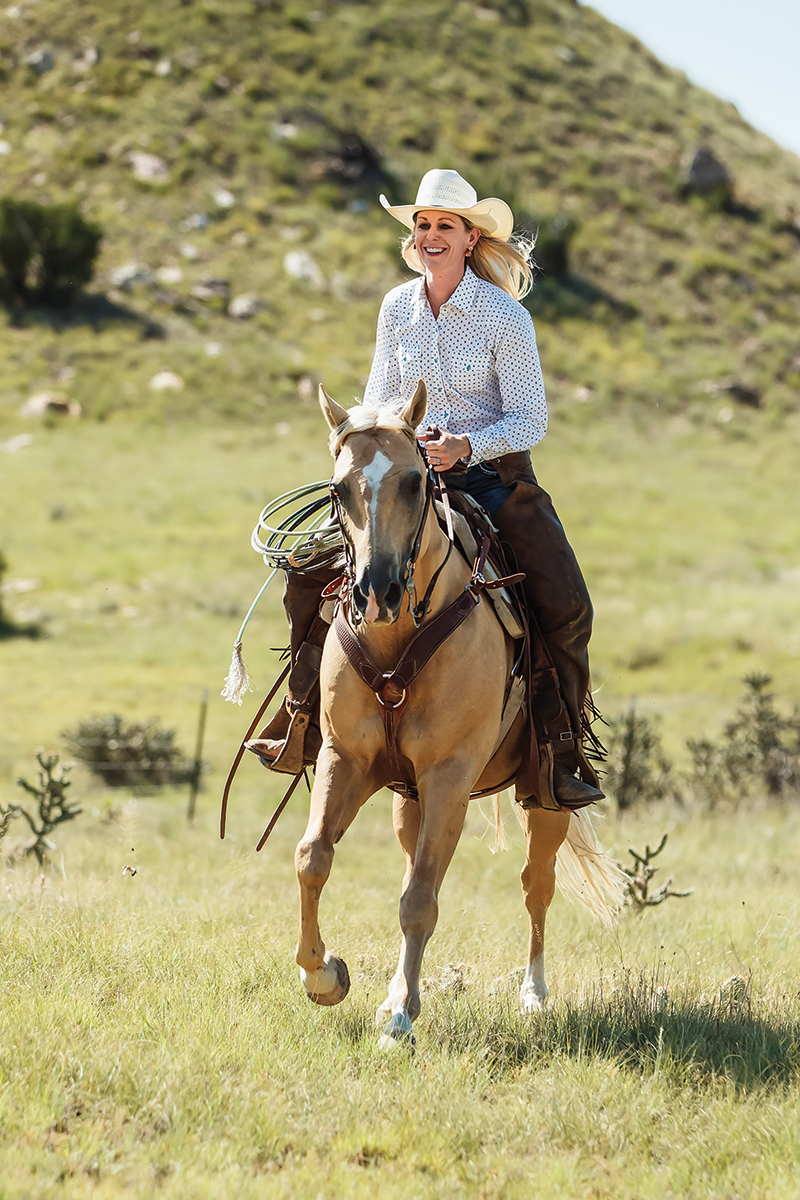 Sasson Edgette says finding a therapist and letting people who care about you know you're struggling will help you with some of these decisions and choices. 
"Being kind and patient with yourself is the way you want to approach this," she adds.
Performance Pressure
If the loss of the feel-good moments at the barn stems from a training problem, then it's crucial to ask for help before you lose confidence and create bad habits that will take more time and energy to fix down the road. A fall or accident, a misbehaving horse, setting unrealistic training goals, not seeing eye-to-eye with your trainer, or feeling over-faced with a horse who is above your skill level can make barn time lose its magic.  
"Work with trainers who you and your horse communicate well with," says Patrick Cohn, Ph.D., a mental game coach and sports psychologist who owns Peak Performance Sports. "Assess your relationship with your horse and how you both enjoy that relationship. Keep in mind that you are a person first and foremost. Riding is what you do, not who you are, and it shouldn't define your life outside the barn." 
4 Tips to Get the Fun Back
Janet Sasson Edgette, PsyD, an equestrian sport psychologist and author, offers her top four tips for getting you and your horse through whatever's zapping the fun out of your barn time.
1. If you're discouraged because your progress has hit a wall, it might be time to speak to your trainer—not to complain or blame your horse, but rather to ask what else you could be doing in order to get back on track.
2. If part of your drop in enthusiasm is the result of a fall or accident, don't try to push your way through your anxiety or your fears—it will always make it worse. You might need to start back riding again under conditions in which you're comfortable. If that means riding in the indoor after your horse has been turned out for a full day, and only walking and trotting, then that's where you start!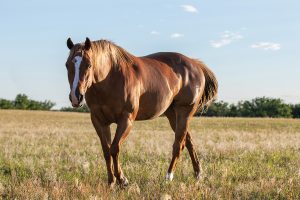 3. There are periods of our lives where things don't work well or feel good or look promising. A break may help, such as leasing your horse out for six months, or hiring someone to keep your horse fit enough, or putting your horse out on pasture for a while. You can also try riding even though you don't feel great, and it will just be a different kind of riding experience for a little while.
4. Ask yourself these questions and answer honestly: Are you over-faced? Is your barn too fancy or competitive for you? Do you need a different barn social environment with more people your age or skill level?
Pressure to excel will hurt your motivation and love for the animal and the sport, he adds. Getting overwhelmed with demands and putting the rest of life on the back burner can cause riders to get burned out. 
"An important factor for you to manage is the expectations of others, and the ones you put on yourself, to accomplish your horse and life goals," says Cohn.
Finding your WHY and taking care of it keeps life from stealing your joy, passion, and bonds with those you care about. Having a clear approach to protect your WHY with horses can get you back in the saddle and experiencing more joy than ever.
This article about relieving stress to make barn time fun appeared in the January/February 2021 issue of Horse Illustrated magazine. Click here to subscribe!