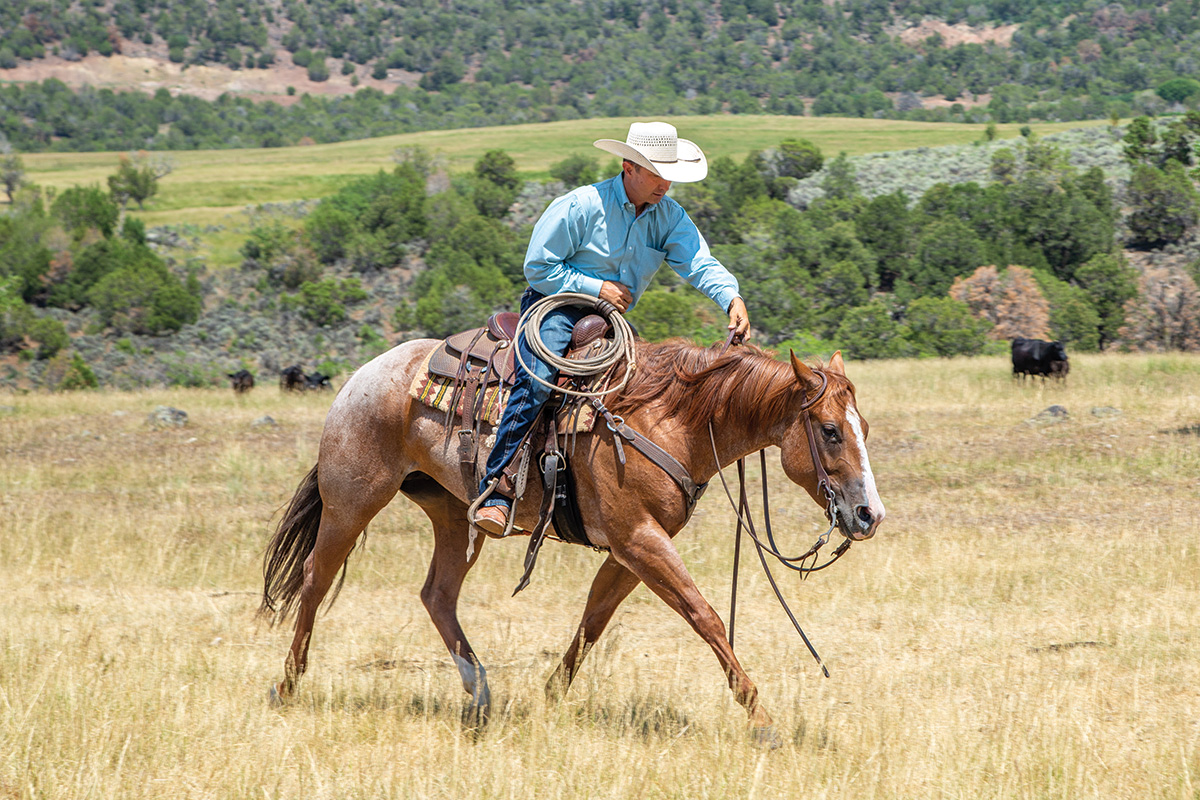 "The extended trot, or the long trot, is the signature move of ranch riding," says trainer and showman Aaron Ralston. "No other western show event requires your horse to stay in a long trot instead of a lope."
In the popular American Quarter Horse Association ranch riding class, judges want to see horses that can move in smooth, consistent gaits without continuous cueing or exaggerated movements from riders. This becomes key for the long trot in ranch riding classes.
On the ranch, you may alternate between loping and trotting, depending on how far you need to ride. However, you never want your horse to decide when to make the change of gait. If you cue your horse for an extended trot, that's the move he should maintain. Here, Ralston explains how he helps his horses learn to stay in the extended trot without breaking into a lope.
The Cue
While you may sit or stand during the long trot, standing allows you to cue your horse with forward momentum while actively looking where you want to go.
Ralston asks his horse to move into the trot by moving the reins forward (without excessive drape) and slightly lifting his seat out of the saddle. A verbal cue to "trot" tells his horse that he is expected to trot until another cue is given. Resting your free hand on the saddle horn can help you balance as you maintain an active, knees-bent stance.
If you sit down and release your leg-pressure cues, your horse should return to a shortened stride while maintaining the trot. This distinction of standing versus sitting can help give your horse clear cues to know how to move within the two-beat gait.
Double Time
Ralston recommends keeping your horse in the extended trot as a conditioning workout. If a show pattern requires your horse to move in an extended trot for a certain portion of the arena, make sure that your horse can maintain the gait much farther than needed.
"To maintain the extended trot, you have to condition the horse to stay in the trot," he says. "Anything that is out of the normal straight line or arena border can mess up your horse's focus and cause him to break gait. We work our horses out in the open, over ditches and around obstacles to show them they need to keep the extended trot no matter where we travel."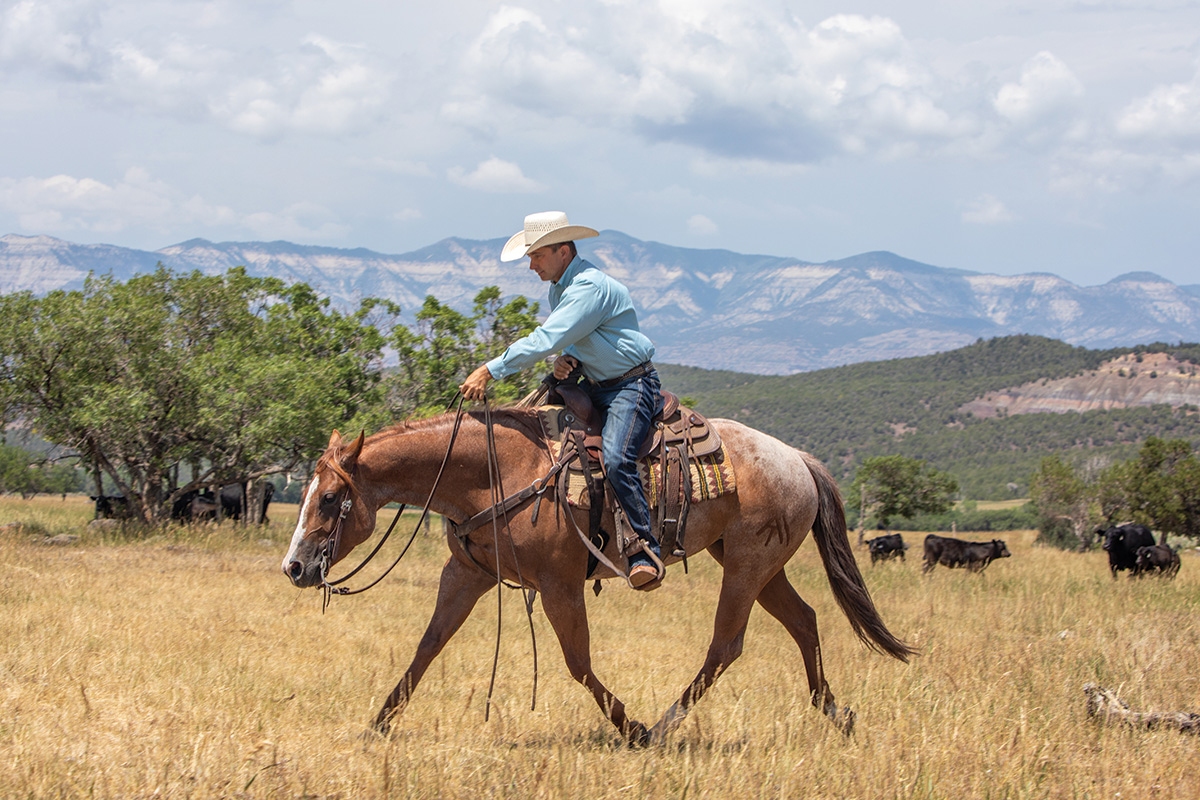 Breaking Gait
If your horse moves into a lope, he'll need a correction. Ralston teaches his horses that making the choice results in harder work.
"If I feel my horse start to lope, I immediately turn him into a tight circle until he realizes that it's easier to trot than lope," he says. "The change of direction doesn't make it easy for horses to keep the lope. It's not easy to be redirected all the time. When the horse returns to the trot, I release him on a straight path and show him that trotting is easier than moving into the lope without a cue."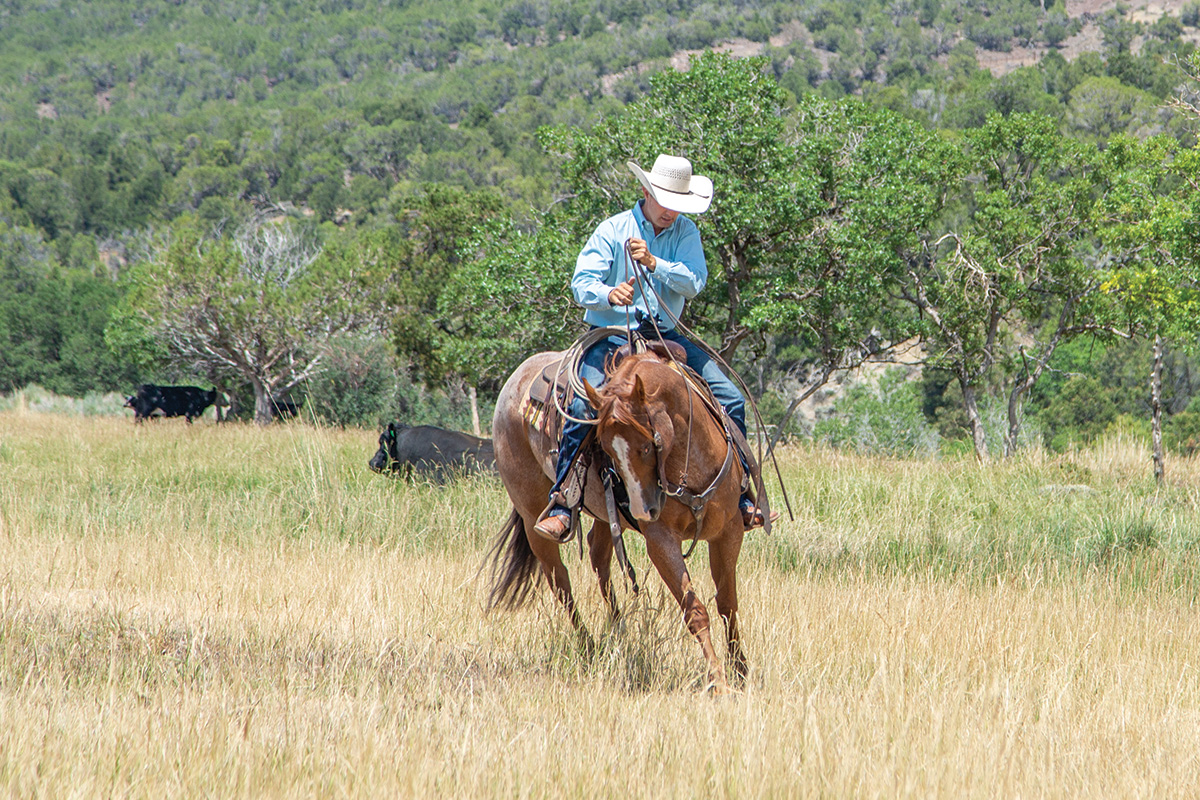 When a horse lopes without a cue, Ralston picks up on his reins to ask for collection, then turns the horse by picking up more to one side. He allows the horse to lope in this small circle to make the wrong choice difficult and the right choice—staying in the extended trot—the easiest option.
Changing Terrain
Once your horse understands that he should stay in the extended trot, it's time to change the terrain he must cover while trotting.
"We can trot down a hill and back up the other side," Ralston says. "Anything that is out of normal can mess up the long trot. The more you can challenge your horse to stay in the long trot, the better he'll do when it's required."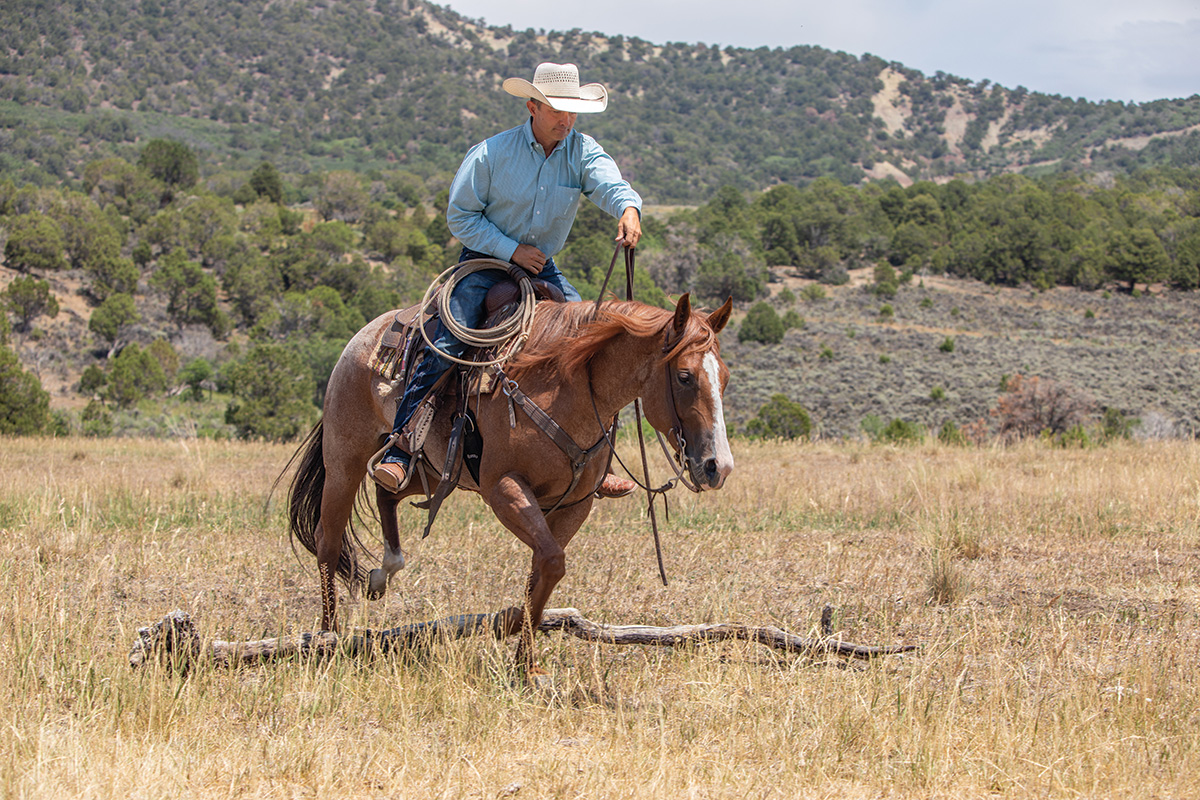 Ralston asks his horse to move forward in the extended trot as he approaches an irrigation ditch to challenge his horse not to break into a lope or to slow down without a cue.
Maintaining the extended trot while crossing a log or poles can also help your horse develop cadence and stay in gait. Don't allow your horse to slow down before or after crossing a log or any obstacle you can find to trot over.
Changing Direction
Next, make sure your horse can maintain the extended trot while changing directions. Ask your horse to extend his trot, then find trees or obstacles to weave around. Turn to the left then right, varying your pattern while maintaining extension.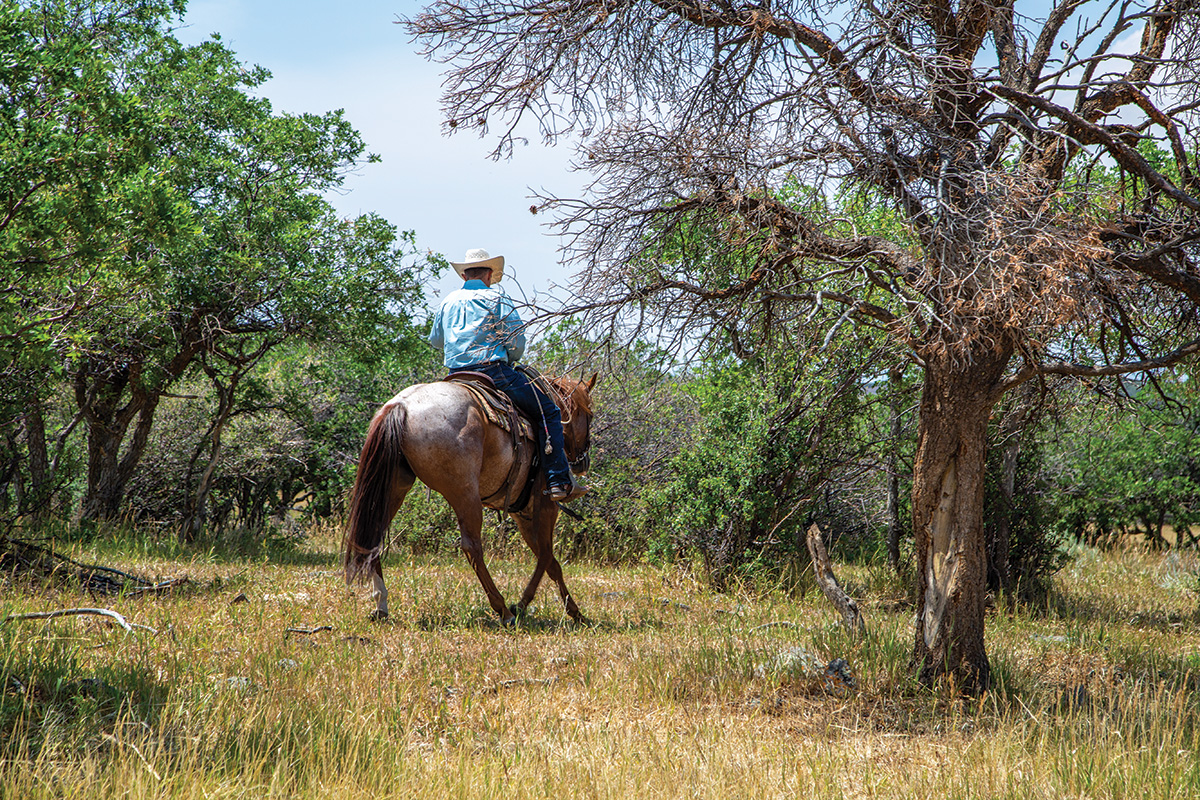 "Make the extended trot harder and harder so that you know your horse will stay in the gait you ask no matter what comes up in a show setting," Ralston says. "If you practice hard at home, the show's long trot requirements will likely be easy."
Meet the Trainer
Trainer Aaron Ralston works his horses on his family's Collbran, Colo., cattle ranch and prepares them for world-class competition. He won Top 10 honors at the 2021 AQHA Versatility Ranch Horse World Championships and has championship titles in reining, cutting, working cowhorse, and calf roping. He earned gold for the United States reining team at the 2006 FEI World Equestrian Games.
This article about the long trot for ranch riding appeared in the April 2022 issue of Horse Illustrated magazine. Click here to subscribe!