Flappers in the 1920s. Hippies in the 1960s. Preppies and punks in the 1980s. And now, equestrians. Throughout history, people have used clothing and accessories as a means of personal expression. Today, the contagious pursuit of the "matchy-matchy" equestrian fashion trend is making waves in and out of the arena.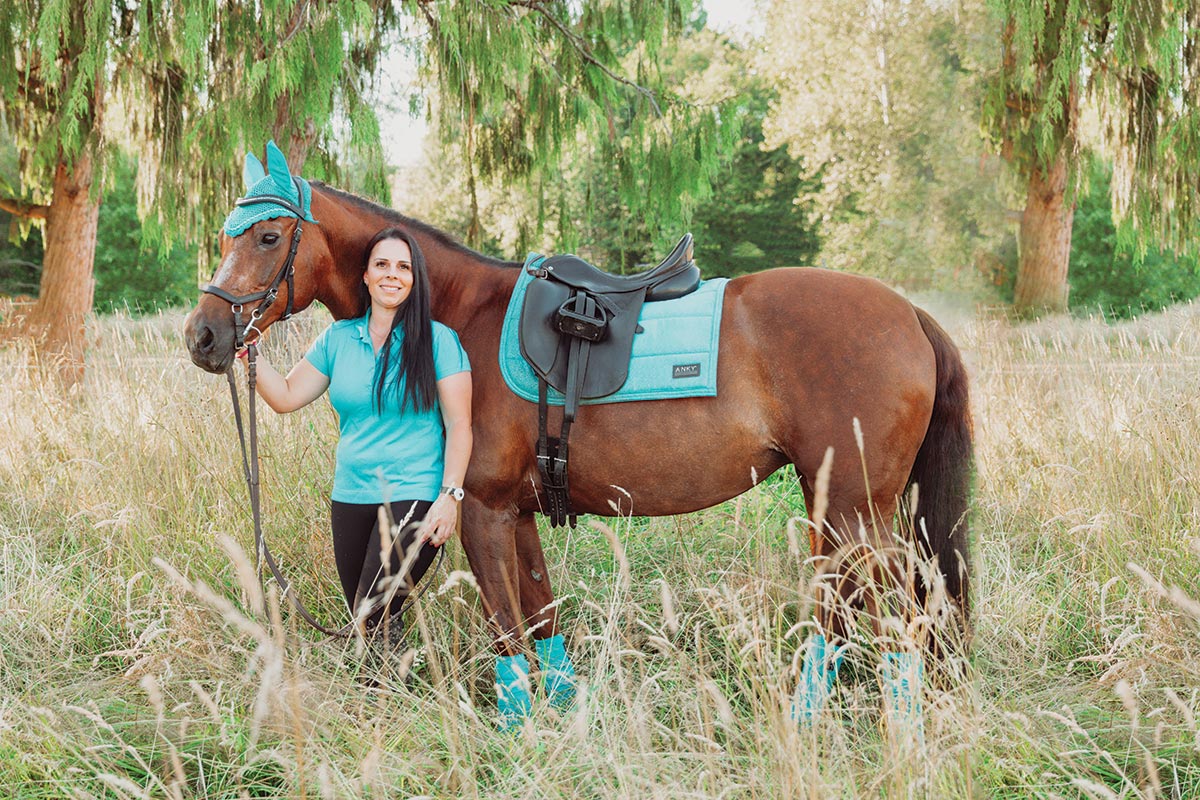 Matchy-matchy equestrian style is all about coordinating colors with your horse. Picture a dapple gray wearing a periwinkle saddle pad, fly bonnet and protective boots with his rider sporting a periwinkle shirt. That's the matchy-matchy fashion trend.
Jessica Alvarado, creator of the Facebook group Matchy Matchy Equestrians USA, defines matchy-matchy as "the addicting obsession to dress your horse and/or yourself in matching attire."
Why Matchy-Matchy Equestrian Style?
Part of the appeal of dressing matchy-matchy is that anyone can do it, regardless of discipline, body type or age.
"Price doesn't matter either," says Alvarado. "Matchy-matchy fits any color, shape, size, budget or skill set."
Alvarado, a dressage rider from Washington, dove into matchy-matchy with a yearling named Moose.
"With my horse being as young as he was at the time, I didn't have much to do with him other than basic groundwork, so I started to play dress up," she says. "From there, my obsession—and my collections—grew."
Alvarado formed her U.S.-based matchy-matchy group on Facebook in May of 2020 as a forum where people can buy and sell, ask questions or simply share pictures of themselves and their horses decked out in their color-coordinated best.
"At the time, there weren't any groups dedicated to those who live only in the United States," she explains. "This was a way to keep purchasing simple by not having to deal with currency conversion, overly delayed shipping times, and to promote smaller, local shops."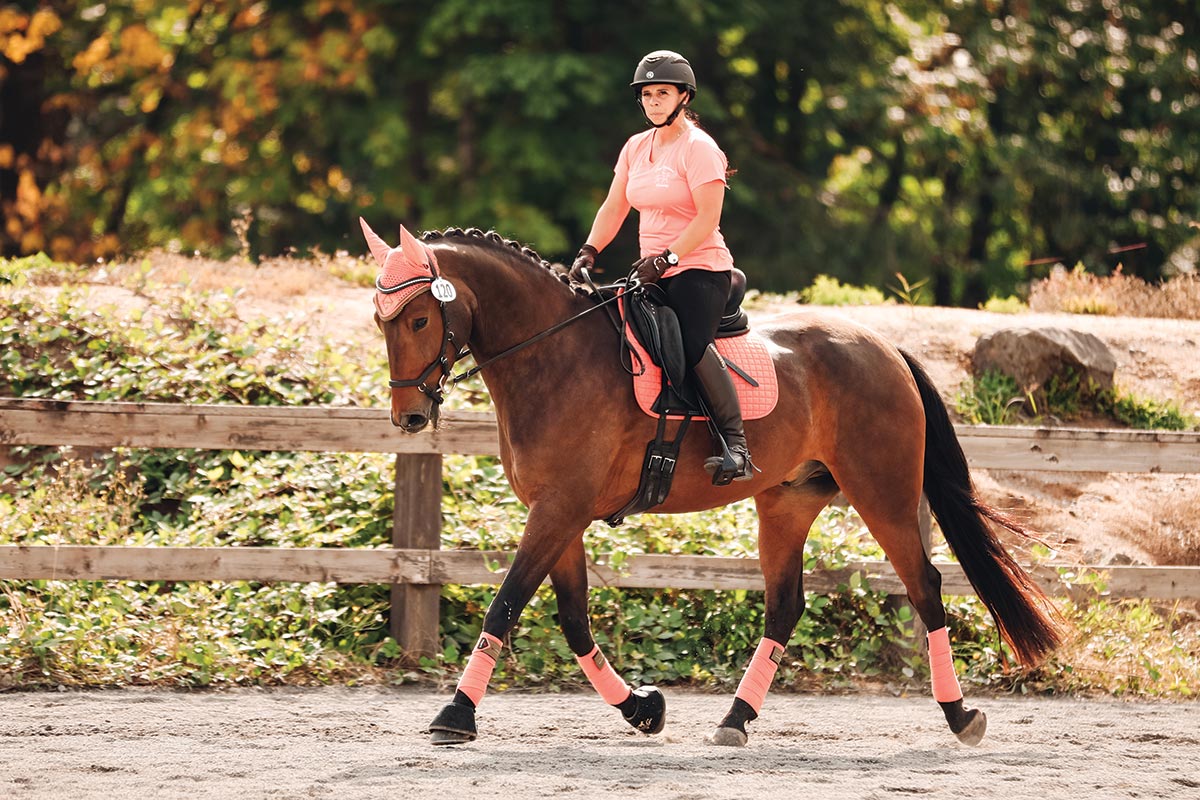 Although the term "matchy-matchy" isn't typically used in the western world, the concept is alive and well. Western lifestyle blogger and Horse Illustrated contributor Raquel Lynn of Los Angeles explains what motivates riders to coordinate with their horses.
"You work really hard taking care of your horse and you want them to look good," she says. "Putting nice tack on a horse is a finishing touch."
How to Get Started
For western riders, the sky's the limit with matchy-matchy. "There are a ton of options in colors and print," says Raquel. "For example, a barrel racer could put turquoise boots on their horse and have saddle pad wear-leathers in turquoise. More options are light oil tack, dark oil tack, or black tack, which is trending now."
She cites cowhide print, serape and sunflowers as popular at the moment.
Some equestrian brands are known for creating sets that are perfect for matchy-matchy aficionados. These include matching saddle pads, fly bonnets and brushing boots or polos. Alvarado names a few of the major brands in the English realm as PS of Sweden, Equestrian Stockholm, Eskadron, and Equito. For western lovers, Raquel says Desert Rose Equine is known for coordinating stirrups, breast collars and headstalls, and Harris Leather and Silverworks have all the varying shades of tack.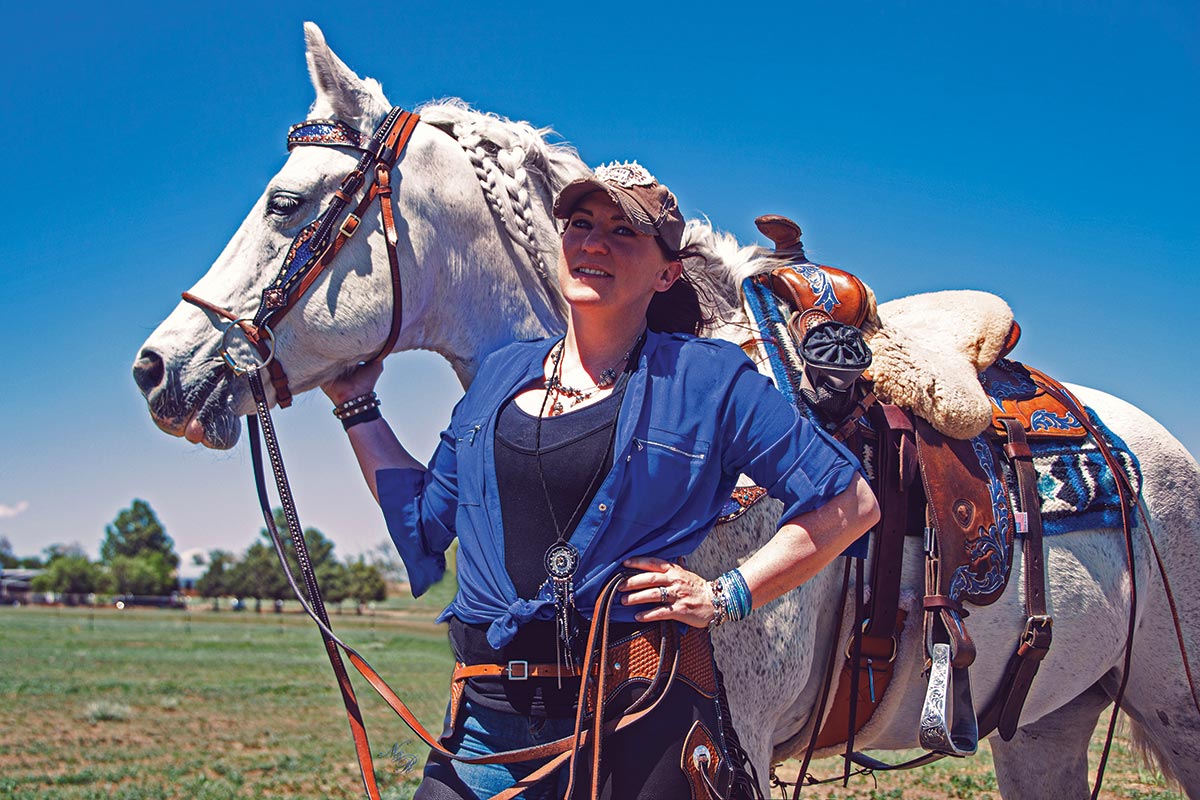 Alvarado identifies the two biggest struggles of being matchy-matchy are limited supply and price gouging.
"With matchy-matchy becoming more popular, finding certain items can be difficult," she says. "There are several sets that have been declared 'unicorns,' because they are very rare and hard to come by."
For example, PS of Sweden is known to have two 'unicorns' with the highly sought-after colors Couture Red and Pacific Ocean.
"Usually if you are patient, in time you will find what you consider a unicorn," says Alvarado. Like wine, certain saddle pad sets become more valuable with age, becoming collectors' items due to the rarity. And that is where price gouging can occur.
Matchy-Matchy Fun for All
For most riders swept up in matchy-matchy, the quest to find tack and accessories in perfect hues and the ability to add a splash of color and designs to your equestrian pursuits are just plain fun.
"What drives me to be matchy-matchy is the happy feeling it gives me," says Alvarado. "I love dressing my horse up to look his best, and he quite enjoys being told how handsome he is on a regular basis, too. The best part of having my matchy-matchy Facebook group has been creating a space for people to share what makes them happy. Times are hard for everyone right now. If sharing your photos or purchases makes you happy, by all means, share away."