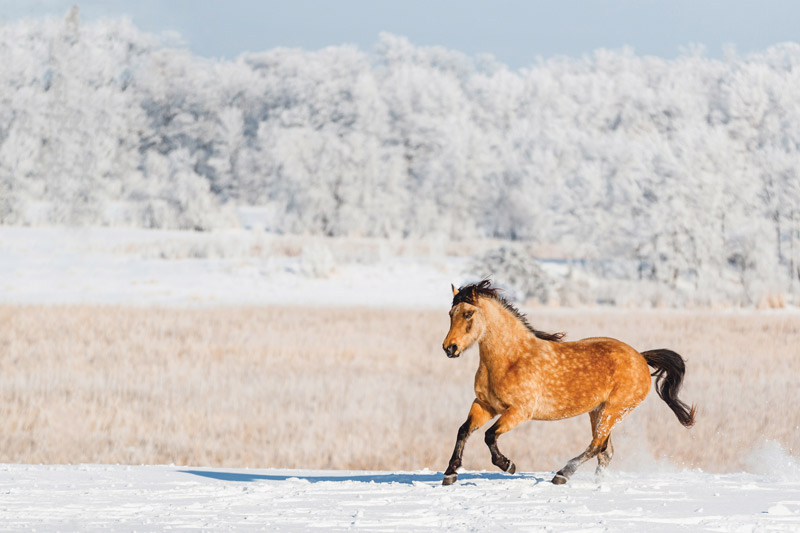 My friend Carol Prindle of Whispering Meadows Morgan Farm and I had been talking for months about doing a winter photoshoot with her colorful herd of horses. The part we couldn't plan is that I wanted to do it on a morning when there was frost clinging to the trees, and this only happens a few times each winter, usually with little warning.
As I was eating breakfast, morning light started to illuminate the landscape, and I looked out to see the trees heavy with frost. I messaged Carol to see if she would be game. She replied yes, and the wheels were set in motion!
I took care of my own horses, thinking I would wait until the sun came up a bit more before heading out, when she sent me a photo of one of her foals with frost clinging to his fluffy coat. I chugged my coffee, grabbed my camera gear, and hit the road.
Carol and I ended up playing with the horses in the snow and cold for over three hours because we were having so much fun!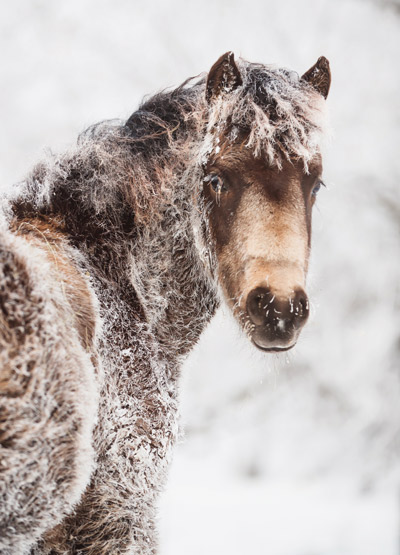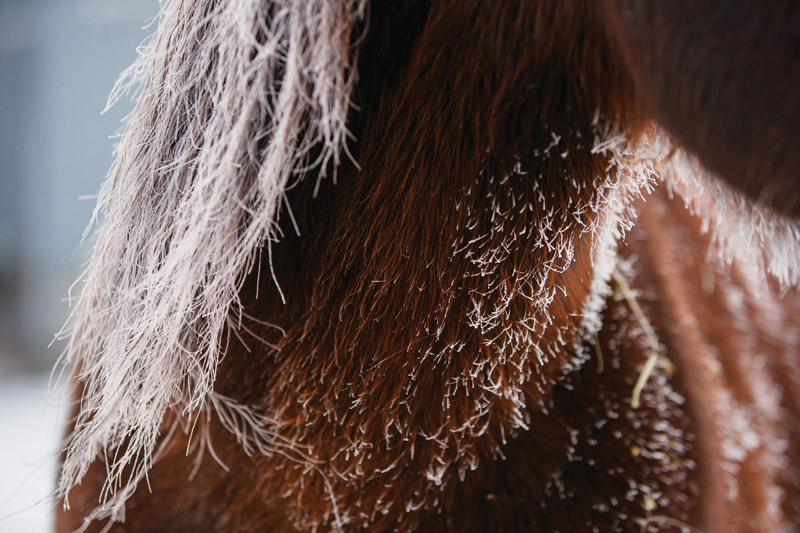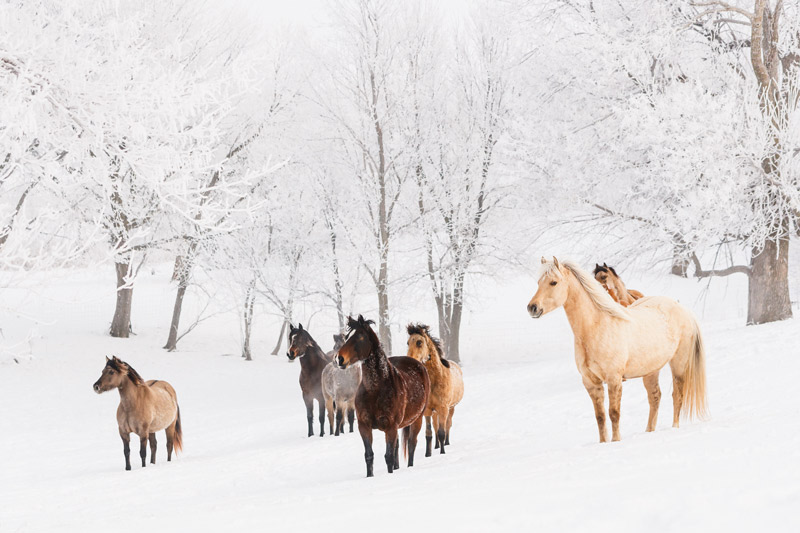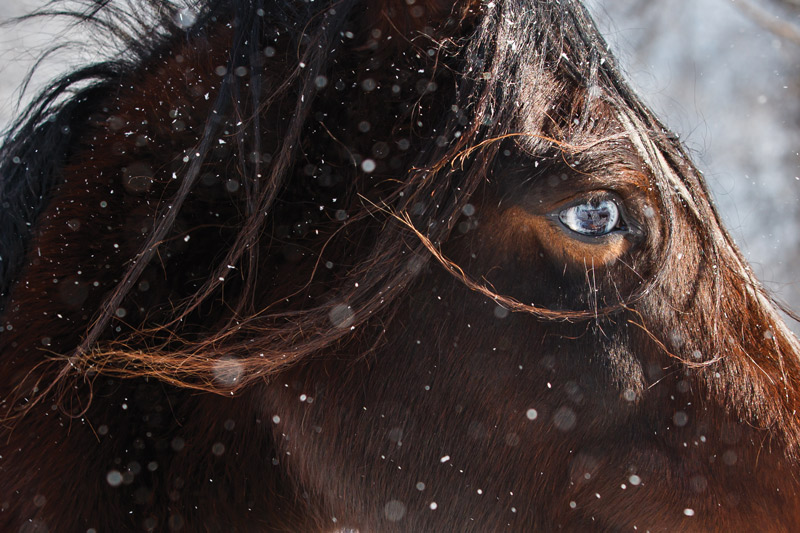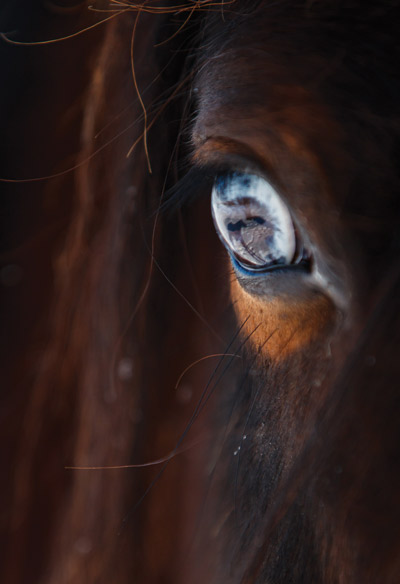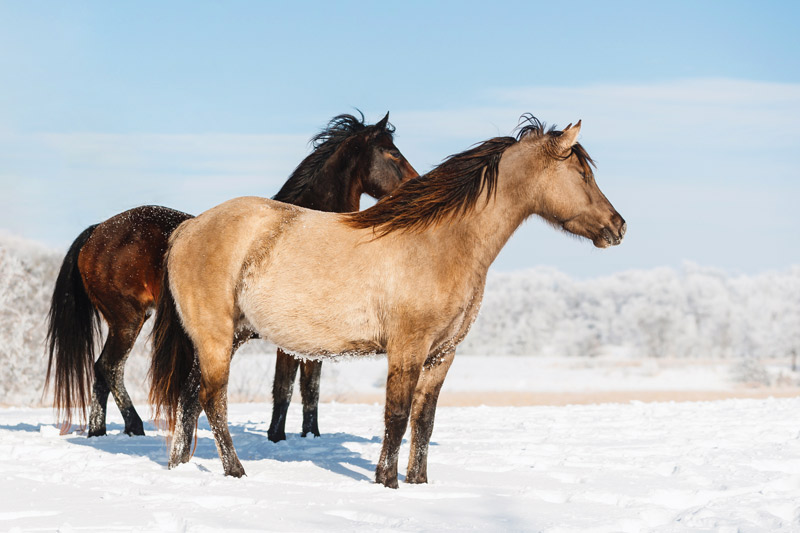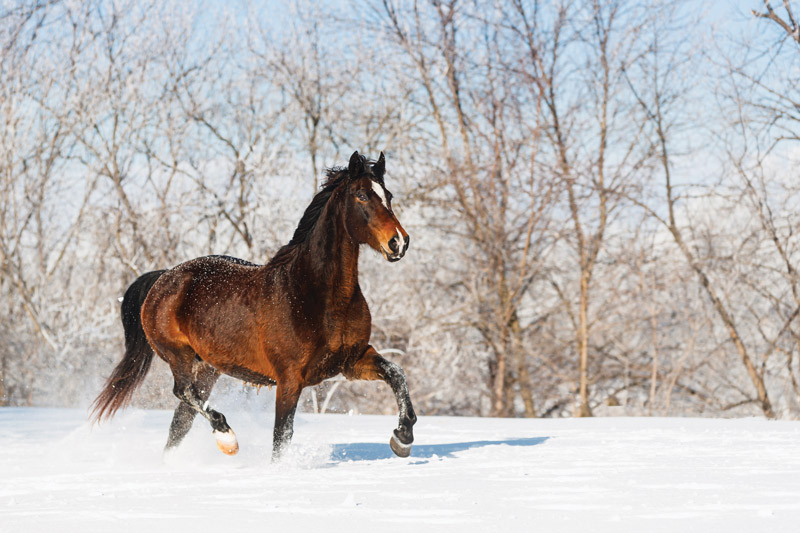 This photo story about Morgans in the snow appeared in the November/December 2020 issue of Horse Illustrated magazine. Click here to subscribe!