We all love ponies. Sure, they can sometimes be infuriating. Most of the time, however, they're sweet and charming. You probably fell in love with riding thanks to a pony. Maybe you even won your first blue ribbon aboard a favorite pony. Yet one of the best things about a pony—its diminutive size—guarantees that your partnership is destined to end. There comes a time in a young rider's riding career that they will have to think about the change of moving from ponies to horses.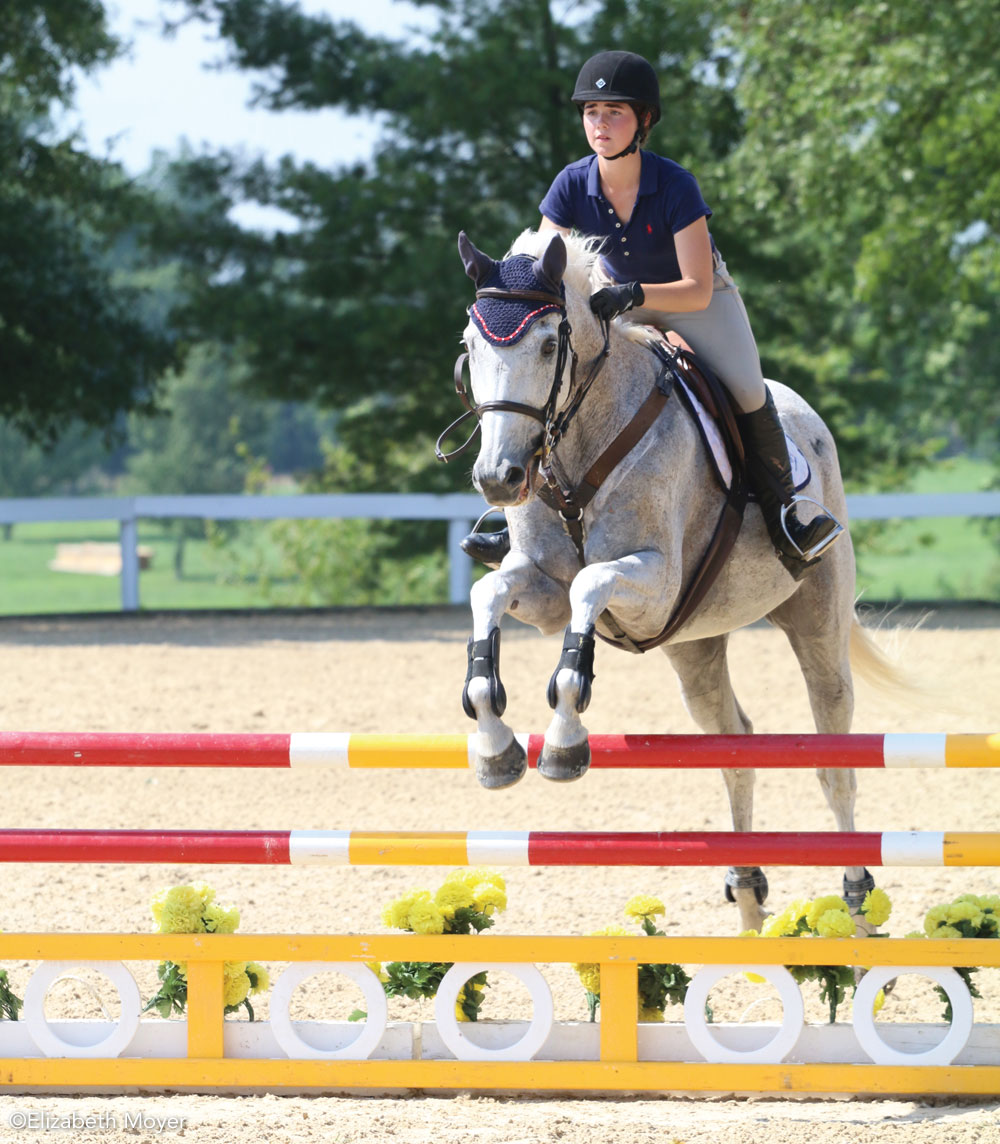 Signs of the Time
It's pretty obvious when you've outgrown your pony. Your upper body will tower above your pony's neck and withers. If you make any sudden movements, you can unbalance him.
As you grow taller, your legs get longer, too. Eventually your feet will dangle several inches beneath his belly. Making contact with your pony's sides will be difficult. To squeeze him forward with your leg, or nudge him with your heel, you'll have to raise your heel and swing your leg back.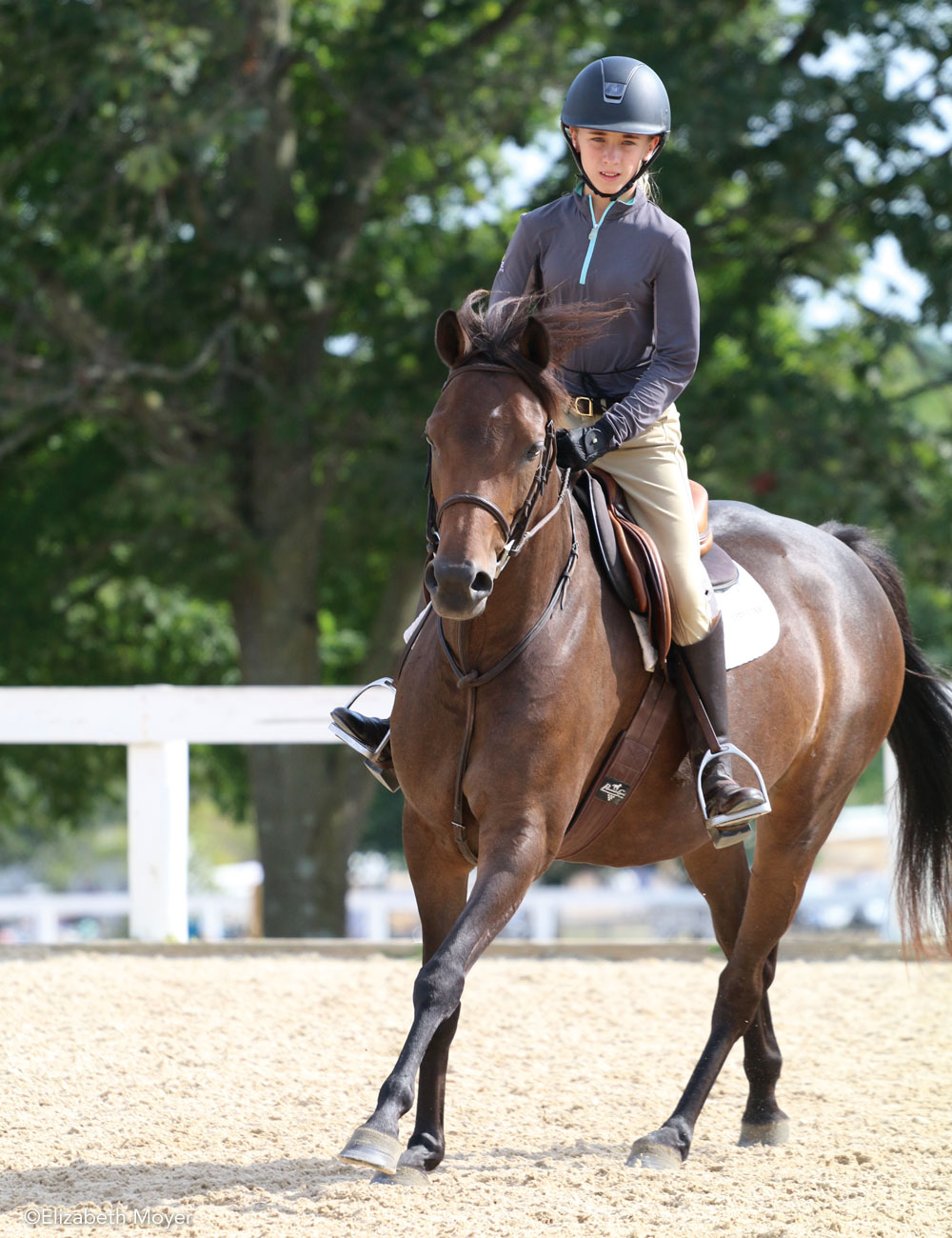 These contortions give you an insecure seat and make you a less effective rider. Plus, your equitation position will be ruined. Simply shortening your stirrups won't solve the problem. In fact, it can make matters worse. Extra-short stirrups will force you to perch like a jockey on your pony's back. You're more likely to pop up and out of the saddle.
Outgrowing your pony involves more than simply getting taller. As you get older, you'll also become heavier. That's normal and healthy. Yet eventually your weight will be too much for your pony to carry comfortably. Even sturdy ponies will begin to struggle under a heavy rider, especially if asked to jump and canter.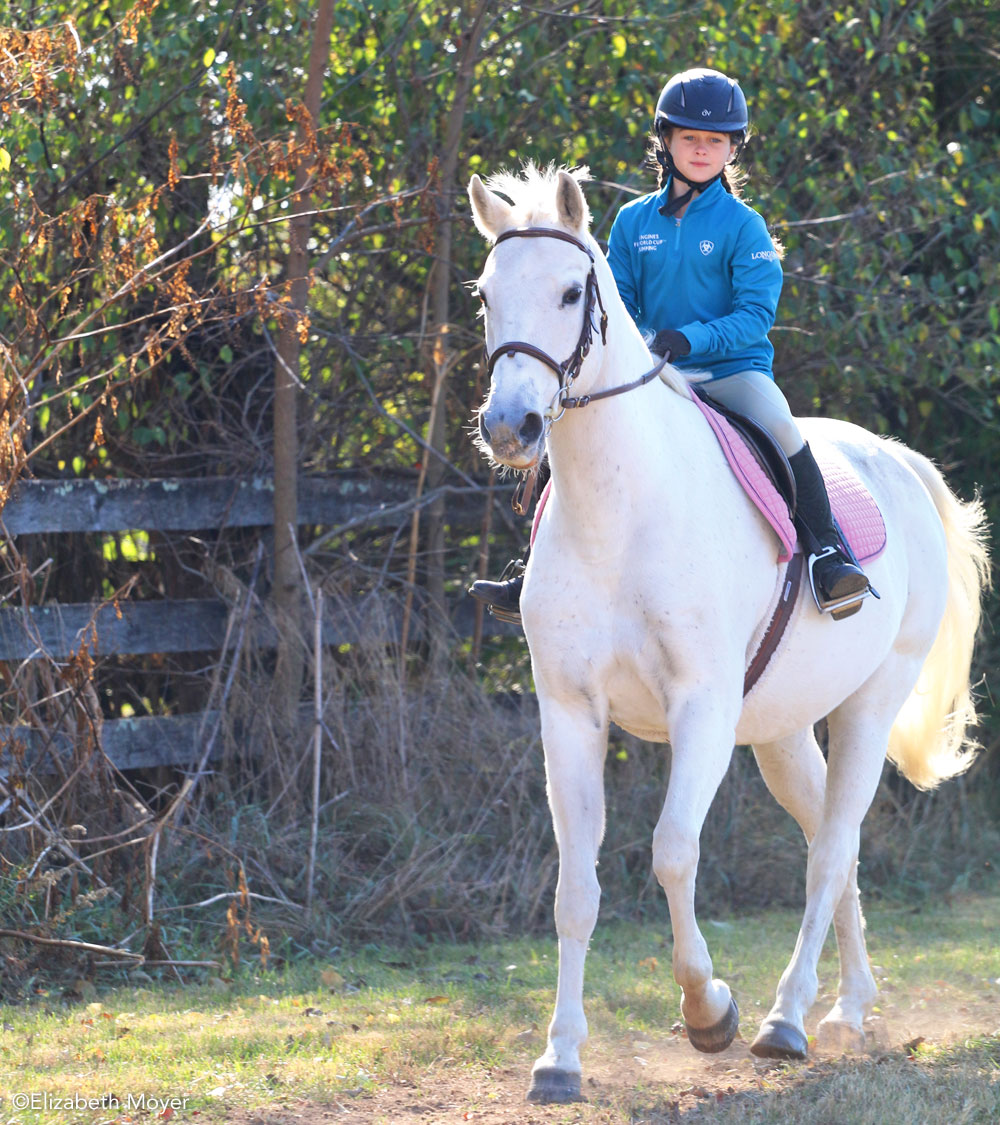 Here are three more ways that your growing size can affect your pony:
Since your entire body is maturing, you'll soon need a bigger saddle. Unfortunately, the new saddle that fits you may not fit your pony. Remember that ponies are smaller than horses in every way. They have narrower withers and much shorter backs. A saddle that's too big can place unwanted pressure on a pony's sensitive loins (the area on his back just in front of the hindquarters). Over time, this can cause pain and injury to your pony.
Your pony's behavior may change. For example, he might seem grumpy. He may pin his ears, stop at jumps, refuse to canter or occasionally buck. Without realizing it, your growing size and increased weight may be hurting him. His back and legs may be sore. The bad behaviors are your pony's way of expressing his unhappiness.
Does it seem like you're no longer winning blue ribbons? Judges could be sending a message that you and your pony are no longer a good match in competition. For example, an oversized rider can cause a pony to jump in poor form and move in short, choppy strides. It's also hard for a judge to evaluate the equitation skills of a rider who's mounted on an undersized pony. Rather than getting discouraged, compete on a more suitable mount.
Making the Switch
It can be a little scary to think about riding a horse, especially if you've only ridden a pony. Horses have longer strides than ponies. With every step they cover a lot of ground.
This is especially noticeable at the canter. At first, it may feel more like a gallop. Since a horse's stride at the trot is also longer, posting will feel different, too. You'll remain in the "up" position a bit longer than if you were posting the trot on a pony. A horse also has a more powerful jumping motion than a pony. There's a strong push from behind when a horse leaves the ground. Such an effort means you'll be suspended in the air longer than if you were jumping a pony.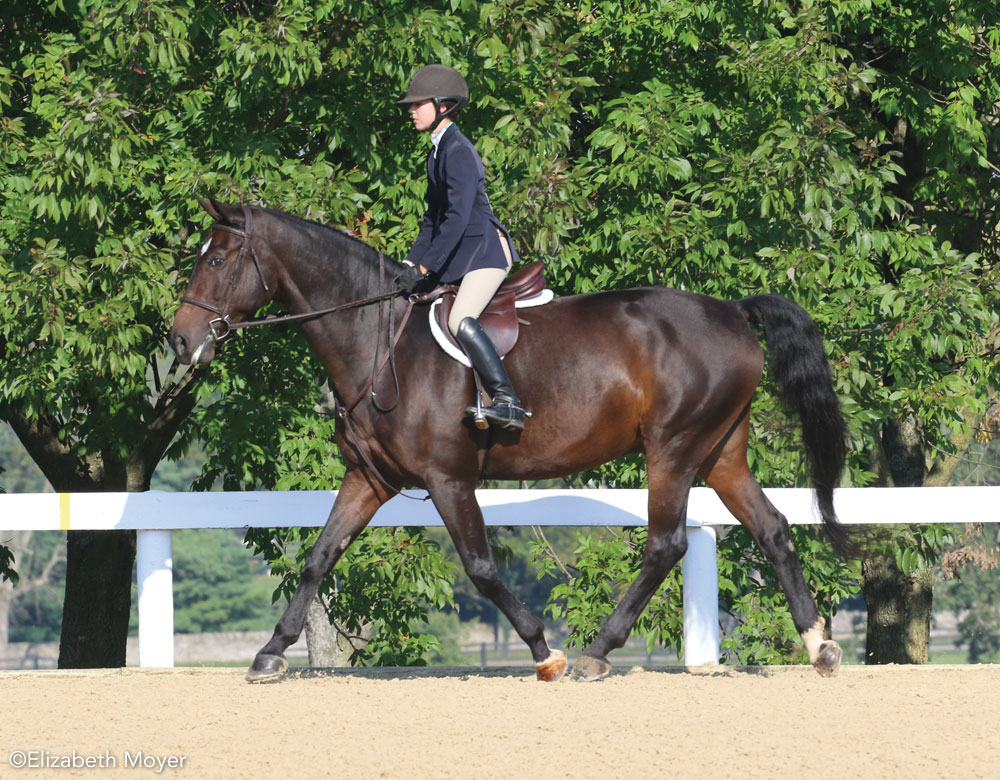 Don't be fearful of these changes in your riding. With a little bit of preparation, you'll soon feel at home on a horse. Here are three tips to help make your move from horse to pony much easier:
Horses, just like ponies, come with all sorts of temperaments. Your first few rides should be aboard a gentle horse that is patient with young riders. An older lesson horse is usually a good choice. Your riding instructor might even attach a longeline so you can work in a slow, controlled circle until you feel comfortable.
Due to their size, horses often require more distinct, forceful cues than a pony. For example, you may need to squeeze extra hard with your legs to make a horse canter. Don't get discouraged if it seems like you aren't communicating with the horse. You just have to be persistent and strengthen your muscles. In each lesson, spend a few minutes riding without stirrups. Next, work on perfecting your two-point position. Both of these exercises will strengthen your legs, improve your seat and make you a more effective rider.
Your first full-sized horse should be a good match for your level of experience. Green horses (those that have just started their training) are typically not a good idea. Neither are spirited, high-energy horses. Moving up to a horse from a pony has its own challenges. Being overmounted on too much horse can lead to frightening situations. You could lose your confidence. Whether you lease, borrow or buy your first horse, be sure to choose wisely. Have an experienced horseperson—someone you trust—help you find a horse that can safely introduce you to bigger things.
How About a Hony?
Technically speaking, a pony is any breed of equine that measures 14.2 hands or less. Yet there are other horses that measure somewhere between 14.3 and 15.1 hands.
So, what do you call a horse that's too tall to be a pony, but is shorter than the average English riding horse? Many equestrians fondly use the term "hony." This unofficial label was created by combining the words horse and pony. Indeed, these little dynamos combine the best characteristics of a horse and pony.
A hony can be a wonderful option when it's time to graduate from the pony ranks. They're a good bridge between a true pony and a 16.2-hand or larger horse. This is particularly true if you're a small-boned or petite person, or if you simply happen to be a bit timid.
---
This article originally appeared in the March/April 2018 issue of Young Rider magazine. Click here to subscribe!