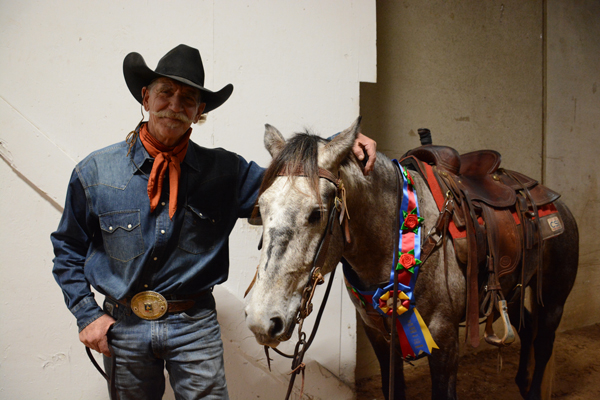 Bobby Kerr of Hico, Texas, won the Mustang Heritage Foundation's (MHF) first-ever Mustang Magic Celebrity Freestyle competition in conjunction with the Fort Worth Stock Show and Rodeo on Friday evening at Will Rogers Coliseum and took home $25,000 in cash and prizes in front of more than 5,000 spectators.
Dan James, a Midway, Ky. native, finished second with 265 points and Madison Shambaugh of Telluride, Colo., placed third with 264 points as judged by a panel of experts to Kerr's winning total of 275.
"Everything I've had to do with the MHF has been life changing," Kerr said. "It's crazy amount of talent that was here. It came down to me and Dan James, and we're big buddies. We said it doesn't matter. We were just honored to be involved with everything that was going on. I just can't believe it. It's awesome."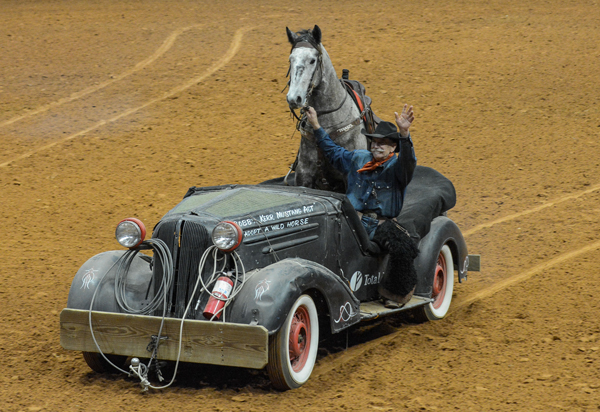 Put on by the MHF—which creates, promotes, supports and manages programs that provide information to the public about wild horses and burros and the challenges they face on overpopulated public lands governed by the Bureau of Land Management—the Mustang Magic Celebrity Freestyle was a one-night showcase featuring eight of the best mustang trainers and performers in the country—trainers who have competed in other MHF events in the past. The five other competitors featured were:
Wylene Davis of Nenzel, Neb.
Ginger Duke of Springtown, Texas
Nate Eicher of Brock, Texas
Katie Ketterhagen of May, Texas
Marsha Sapp of Tallahassee, Fla.
About the Mustang Heritage Foundation
The primary mission of the Mustang Heritage Foundation is to create and promote programs and activities that provide information and education about wild horses and burros, elevate their image and desirability, provide opportunities to become involved in the wild horse and burro experience and secure adequate numbers of caring homes for excess horses. Working in partnership with the Bureau of Land Management, the Mustang Heritage Foundation works to ensure healthy wild herds and rangelands through the placement of excess animals removed from public lands so future generations can enjoy this distinctive part of our American heritage. For more information, visit www.mustangheritagefoundation.org.
About the Bureau of Land Management
The Bureau of Land Management (BLM) removes wild horses and burros from public lands to ensure a healthy balance of land and animals. Since 1971, the BLM has placed more than 255,000 wild horses and burros into good homes nationwide. Partnerships, like the Mustang Heritage Foundation, provide the BLM with additional opportunities to place animals into good homes. Interested applicants can attend BLM offsite adoption/sales event, visit a BLM Off-Range Corral, or participate in an internet adoption/sales event to apply to take a wild horse or burro home! To learn more about the Wild Horse and Burro Program, please call 866-468-7826 or visit www.BLM.GOV/whb.
Further Reading