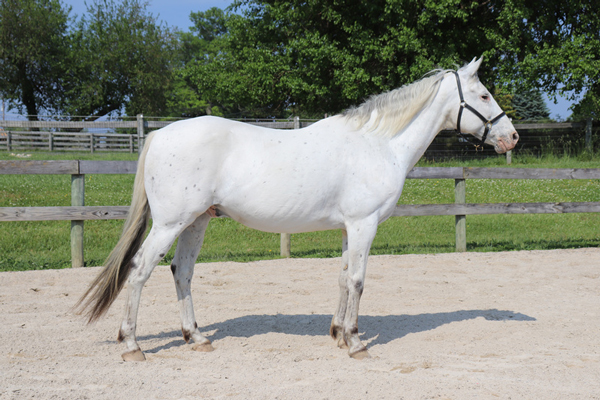 Welcome to Horse Illustrated's weekly installment of the My Right Horse Adoptable Horse of the Week, offered in partnership with The Right Horse. Adam's Apple is this week's adoptable horse. Check back weekly for a new featured horse so you can find your #righthorse.
Horse:
Adam's Apple
, a 14-year-old 14.3-hand gray Appaloosa gelding in Woodbine, Md.
Organization:
Days End Farm Horse Rescue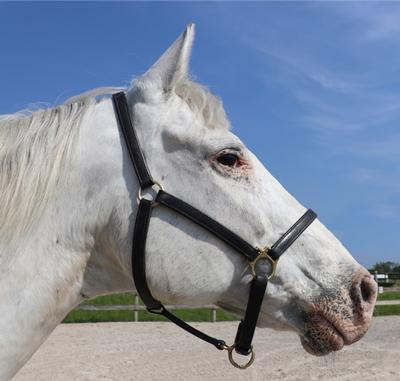 Adam is a big puppy-dog in a horse's body! Located in Maryland, this handsome fellow is non-rideable due to an old injury, but is pasture sound and looking for a companion-only home. Adam gets along well with other horses and is currently living out 24/7. He would be the perfect addition to any herd! Adam is very personable and loving. He enjoys all the attention he can get! For inquiries and more information about Adam, visit www.defhr.org/horse/adams-apple.
Click here for questions about Adam, the My Right Horse Adoptable Horse of the Week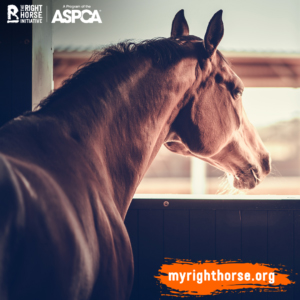 My Right Horse is the online adoption platform of The Right Horse Initiative, a collection of equine industry and welfare professionals and advocates working together to improve the lives of horses in transition. A program of the ASPCA, their goal is to massively increase horse adoption in the United States. To find more adoptable horses and foster horses, visit www.myrighthorse.org. To learn more about The Right Horse, a program of the ASPCA, visit www.therighthorse.org.