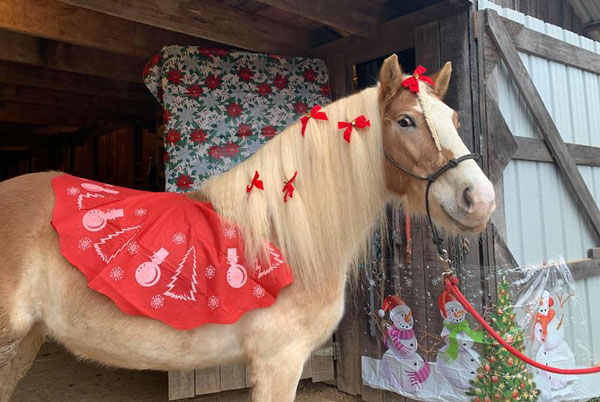 Welcome to Horse Illustrated's weekly installment of the My Right Horse Adoptable Horse of the Week, offered in partnership with The Right Horse. Biscuit is this week's adoptable horse. Check back weekly for a new featured horse so you can find your #righthorse.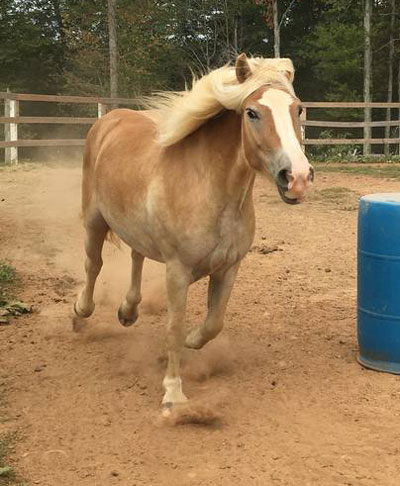 Horse:
Biscuit
, a 13.2-hand 3-year-old Haflinger gelding in Elkview, West Va.
Organization:
West Virginia Horse Network
Who doesn't love biscuits right? Well we have maybe the sweetest biscuit ever, and he is ready to find a home and a job to do. Biscuit is charming and beautiful. He is level-headed and soaks up new information. His experience in riding and handling is intermediate. With his foster, Biscuit is doing walk/trot/canter under saddle. He doesn't know his canter leads yet, but they are working on them. He is learning how to be soft. He will move off of your legs. He is still learning neck reining, but he's getting there. He is easy to saddle and bridle. He has no real spook, no buck and moves off nicely at the trot and canter with leg and a kiss. He will take advantage of a beginner—mostly by deciding his own direction. He is recommended for an intermediate rider due to his young age and because he still does things like paw and playfully nip, which is being worked on. He has been ridden outside the arena and was a rock star.
Click here for questions about Biscuit, the My Right Horse Adoptable Horse of the Week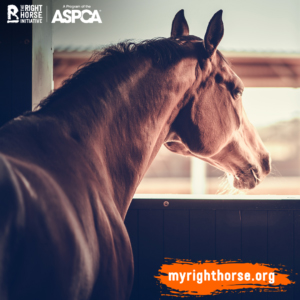 My Right Horse is the online adoption platform of The Right Horse Initiative, a collection of equine industry and welfare professionals and advocates working together to improve the lives of horses in transition. A program of the ASPCA, their goal is to massively increase horse adoption in the United States. To find more adoptable horses and foster horses, visit www.myrighthorse.org. To learn more about The Right Horse, a program of the ASPCA, visit www.therighthorse.org.