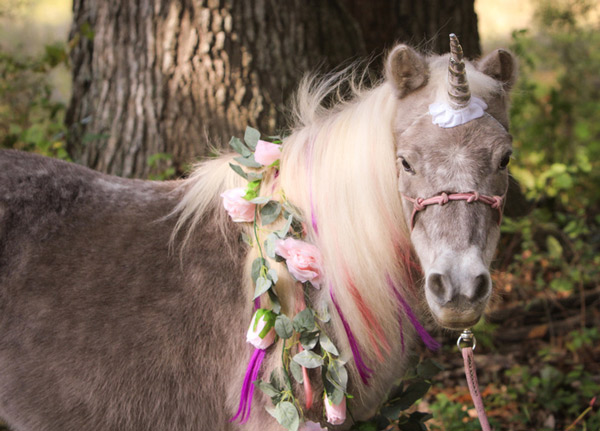 Welcome to Horse Illustrated's weekly installment of the My Right Horse Adoptable Horse of the Week, offered in partnership with The Right Horse. Cookie is this week's adoptable horse. Check back weekly for a new featured horse so you can find your #righthorse.
Horse:
Cookie
, a 19-year-old 9-hand Appaloosa-Miniature Horse mare in Mt. Juliet, Tenn.
Organization:
Hickory Hill Farm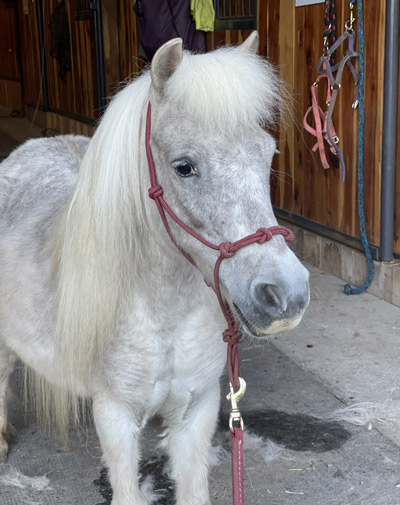 Cookie is an Appaloosa-Miniature cross mare that is around 19 or 20 years old. She stands around 35" tall. Cookie needs to go to an experienced home at this point. She has the potential to be a really good girl with consistent handling, but she has some habits that will worsen if not handled frequently. Cookie will accept a saddle and a light leadline rider. Staff at Hickory Hill Farm are not sure just how experienced she is under saddle, though, as sometimes she gets nervous. She has been hauled to local saddle club shows and did pretty well! She's not really spooky in the arena or walking around. She did paw, pace and neigh a little while she was tied, but this behavior should get better with more experience standing tied. She's not bad by any means and does not try to set back; she is just vocal when alone. Cookie will longe nicely and hops right on the trailer. She seems to enjoy being worked with and doing groundwork. She is not currently easy to catch, but she is getting better. Her foster is working with her frequently and her adoption fee is subject to go up as she progresses. The more she is handled, the better she gets! She does really well when handled frequently by an experienced person. Cookie will also need to be in a home with equine companions near her size as well as a dry lot with 24/7 access to hay. Her adoption fee is $350. The first step in the adoption process is completing an application. If interested, submit your application online at www.hickoryhillfarmtn.org/apply. If you have any issues, email adopt@hickoryhillfarmtn.org. Is she your #righthorse?
Click here for questions about Cookie, the My Right Horse Adoptable Horse of the Week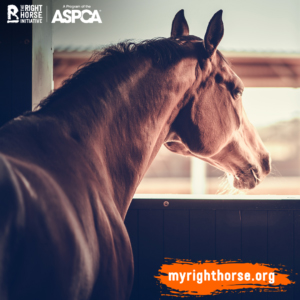 My Right Horse is the online adoption platform of The Right Horse Initiative, a collection of equine industry and welfare professionals and advocates working together to improve the lives of horses in transition. A program of the ASPCA, their goal is to massively increase horse adoption in the United States. To find more adoptable horses and foster horses, visit www.myrighthorse.org. To learn more about The Right Horse, a program of the ASPCA, visit www.therighthorse.org.