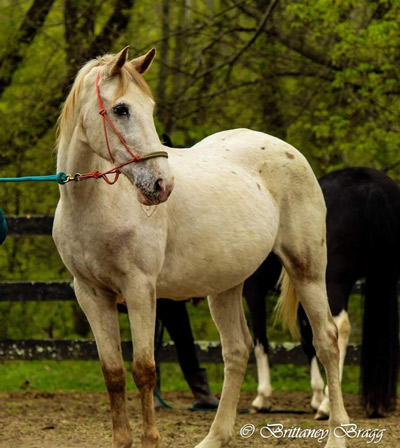 Welcome to Horse Illustrated's weekly installment of the My Right Horse Adoptable Horse of the Week, offered in partnership with The Right Horse. Frieda is this week's adoptable horse. Check back weekly for a new featured horse so you can find your #righthorse.
Horse:
Frieda
, a 21-year-old 14.3-hand Appaloosa mare in Shoals, W. Va.
Organization:
Heart of Phoenix
Meet Frieda! If you are looking for a steady Eddie, been there done that gal, look no farther! She has enough years in her to be very wise and polite. She enjoys trail rides and doesn't mind arena work, either. Frieda loves to be groomed, especially her face, and will let even the littlest human love on her. She rides well English or western, but prefers the lighter English saddle. Please no riders over 175 lbs, because she does take tiny pill a day for arthritis, but that's to be expected, as with her wisdom and kindness also comes a bit of age! She would love regular chiro benefits. You will be the talk of the town with this beautiful varnish Appaloosa backing calmly off the trailer anywhere you go! Her fee is $600. Heart of Phoenix is looking to adopt to safe homes. A history of good horsemanship, the ability to provide sufficient care with good vet, farrier and peer references are important. If you are a first-time horse owner, Heart of Phoenix will require you to board at a facility for the first year while you learn more about care. We encourage everyone to take advantage of riding lessons. Their adoption process ensures you get the right horse for you. Apply at www.horseandridermatch.com/adopt-a-horse. Is she your #righthorse?
Click here for questions about Frieda, the My Right Horse Adoptable Horse of the Week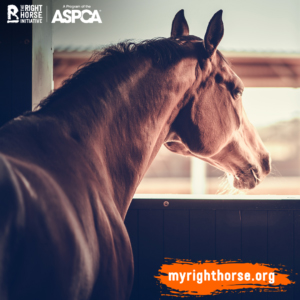 My Right Horse is the online adoption platform of The Right Horse Initiative, a collection of equine industry and welfare professionals and advocates working together to improve the lives of horses in transition. A program of the ASPCA, their goal is to massively increase horse adoption in the United States. To find more adoptable horses and foster horses, visit www.myrighthorse.org. To learn more about The Right Horse, a program of the ASPCA, visit www.therighthorse.org.