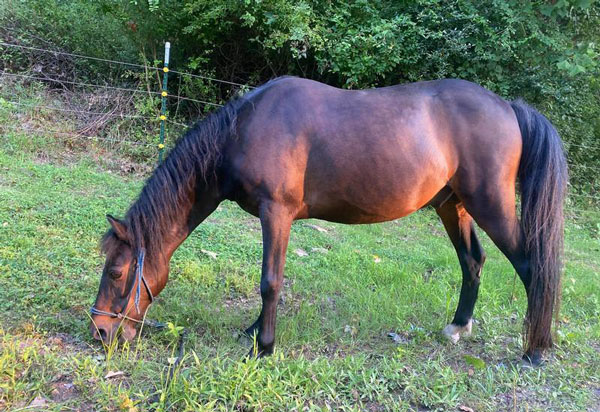 Welcome to Horse Illustrated's weekly installment of the My Right Horse Adoptable Horse of the Week, offered in partnership with The Right Horse. Levi is this week's adoptable horse. Check back weekly for a new featured horse so you can find your #righthorse.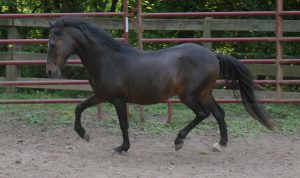 Horse:
Levi
, a 20-year-old 11.3-hand bay Hackney Pony gelding in Elkview, W.V.
Organization:
West Virginia Horse Network
Looking for a pony with a little pizzazz? Levi is an intelligent Hackney Pony with endless potential. He moves beautifully, picks up on lessons very quickly, and is a sponge just waiting to soak up any information someone will share with him. Levi came to the West Virginia Horse Network as a stallion. He has since been castrated and is learning how to be a gentleman. He now leads on a loose line, is doing fantastic with groundwork, and will be learning to wear a saddle in the near future. Staff recently tested him on driving, and he seems to have a knack for it. They are continuing to work with him on that. The trainer working with him right now loves horses who are "thinkers," and this little guy is a favorite of hers. Could he be your #righthorse?
Click here for questions about Levi, the My Right Horse Adoptable Horse of the Week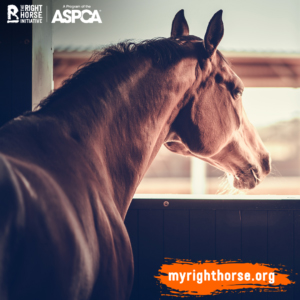 My Right Horse is the online adoption platform of The Right Horse Initiative, a collection of equine industry and welfare professionals and advocates working together to improve the lives of horses in transition. A program of the ASPCA, their goal is to massively increase horse adoption in the United States. To find more adoptable horses and foster horses, visit www.myrighthorse.org. To learn more about The Right Horse, a program of the ASPCA, visit www.therighthorse.org.