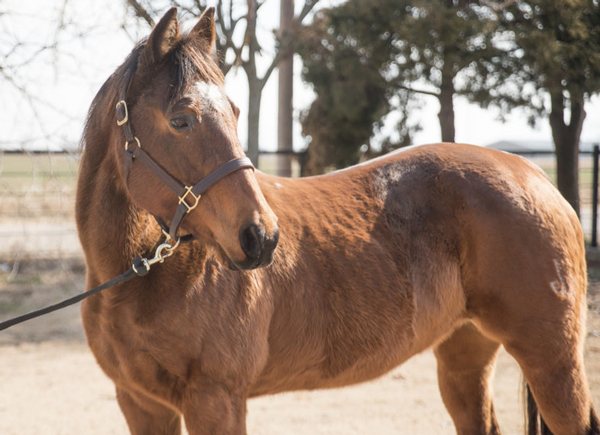 Welcome to Horse Illustrated's weekly installment of the My Right Horse Adoptable Horse of the Week, offered in partnership with The Right Horse. Oakalita Laurie is this week's adoptable horse. Check back weekly for a new featured horse so you can find your #righthorse.
Horse:
Oakalita Laurie
(Laurie), 24-year-old 14.1-hand bay American Quarter Horse mare in Oklahoma City, Okla.
Organization:
Nexus Equine
Oakalita Laurie (Laurie) is the perfect horse for an intermediate rider for ranch work or hitting the trails. She really has everything! Since her days of winning money in the cutting ring, Laurie has proven herself as an absolute joy to ride and be around. Calm, cool and collected, Laurie has seen the sights and heard the songs and only cares about listening to her rider. She loves attention and has excellent ground manners that make her great for just about anyone. While Laurie loves a simple ride, she does know amazing things and has the potential to teach advanced techniques. Always wanting to please, Laurie is great for the farrier, loves taking trips and enjoys being pampered with baths and blankets. Laurie would love to be the horse to introduce youth to the American Quarter Horse Association show ring. Is she your #righthorse?
Click here for questions about Oakalita Laurie, the My Right Horse Adoptable Horse of the Week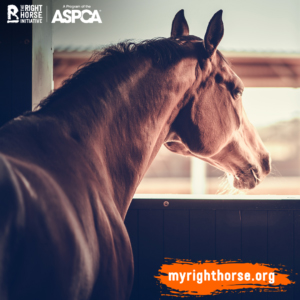 My Right Horse is the online adoption platform of The Right Horse Initiative, a collection of equine industry and welfare professionals and advocates working together to improve the lives of horses in transition. A program of the ASPCA, their goal is to massively increase horse adoption in the United States. To find more adoptable horses and foster horses, visit www.myrighthorse.org. To learn more about The Right Horse, a program of the ASPCA, visit www.therighthorse.org.