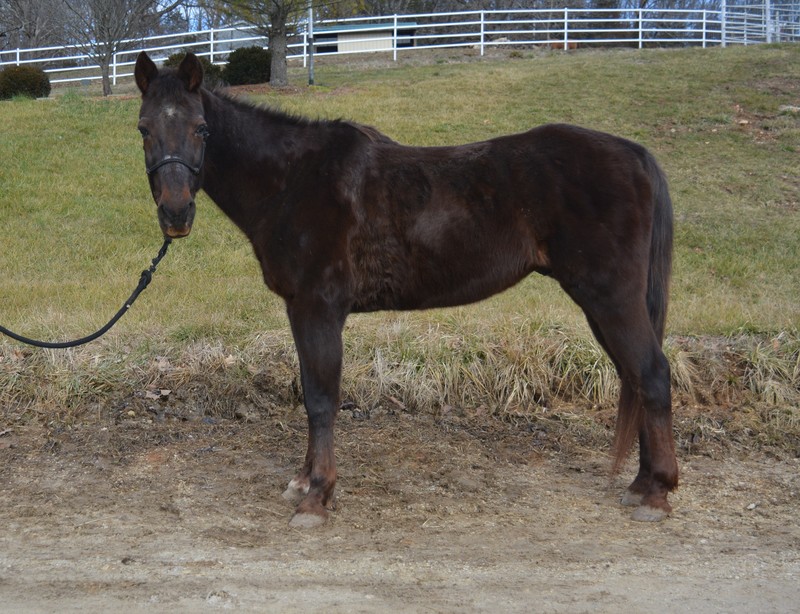 Welcome to Horse Illustrated's weekly installment of the My Right Horse Adoptable Horse of the Week, offered in partnership with The Right Horse. Eugene is this week's adoptable horse. Check back weekly for a new featured horse so you can find your #righthorse.
Horse:
Eugene
, a 20-year-old 15-hand bay American Quarter Horse gelding in Union, MO.
Organization:
Longmeadow Rescue Ranch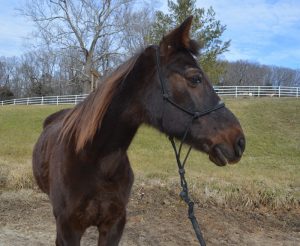 Eugene is an old soul, with kind eyes. Since his arrival at the Ranch, he has been calm, quiet, and patient. He had minor injuries that required daily treatments, from the semitrailer wreck that took place on October 18th, 2020. Once his wounds healed and he was cleared by our veterinarians to be evaluated under saddle, we came to find that Eugene has spent many hours under saddle. He stands quietly for grooming, tacking, and blanketing. Under saddle we have found that Eugene can be a touch forward, but direct reins and is brave on rides around the Ranch. He is, however, very weak in the hind and will require light riding until he rebuilds his strength. He will require an intermediate rider with quiet hands that can handle a forward mount. He appreciates having his legs stretched after each ride and loves to have his face rubbed. In January Eugene tested positive for Cushings. He will require a daily tablet of pergolide for the rest of his life. Mr. Eugene would be an ideal match for an adopter looking for a horse to take on occasional short rides. Carrying weight: 170lbs (including tack and rider)
Click here for questions about Eugene, the My Right Horse Adoptable Horse of the Week.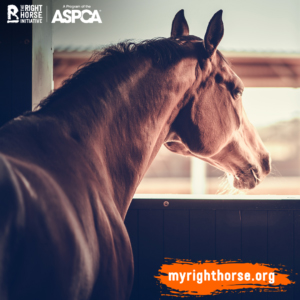 My Right Horse is the online adoption platform of The Right Horse Initiative, a collection of equine industry and welfare professionals and advocates working together to improve the lives of horses in transition. A program of the ASPCA, their goal is to massively increase horse adoption in the United States. To find more adoptable horses and foster horses, visit www.myrighthorse.org. To learn more about The Right Horse, a program of the ASPCA, visit www.therighthorse.org.